LTH,
Friday evening was one of those nights, lasting well into the wee hours. With stops along the way at Hopleaf, Simon's, Carol's Pub and ending at
LTH
. Salt and pepper shrimp are truly a thing of beauty at 3am.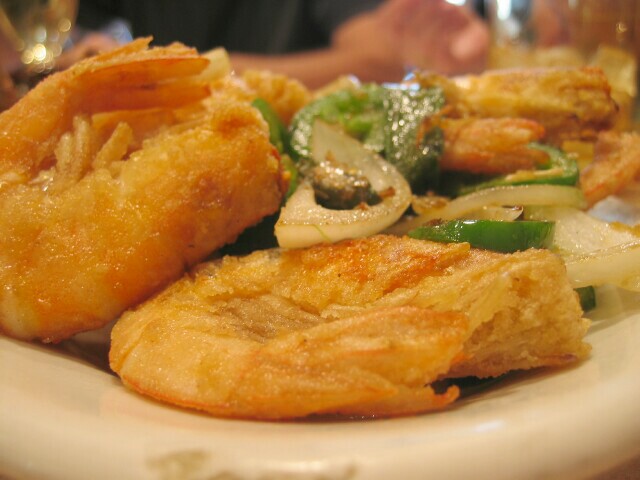 Even though we ended the evening at 'Little' Three Happiness, now open to 7am weekends, which I find oddly comforting, I found myself both hungry and hungover at Noon on Saturday.
For the past 4-5 years I have looked to Poochies grilled salami as my hangover cure. 5-6 inches of thick sliced salami, grilled and served on an Italian beef roll with sport peppers, raw and fried onions and a healthy shot of mustard. A cure ya or kill ya type of sandwich.
I've also gone the more traditional route with menudo, typically Nuevo Leon's, but this past Saturday I opted for Evanston Chicken Shack. Now I've been to ECS any number of times, but never in a 'delicate' condition, I am here to tell you ECS loaded with hot sauce, Zim style, is a sure-fire cure for what ails you.
I ordered a wing/thigh combo with added hot link, though I somehow managed to get leg/thigh, which was fine.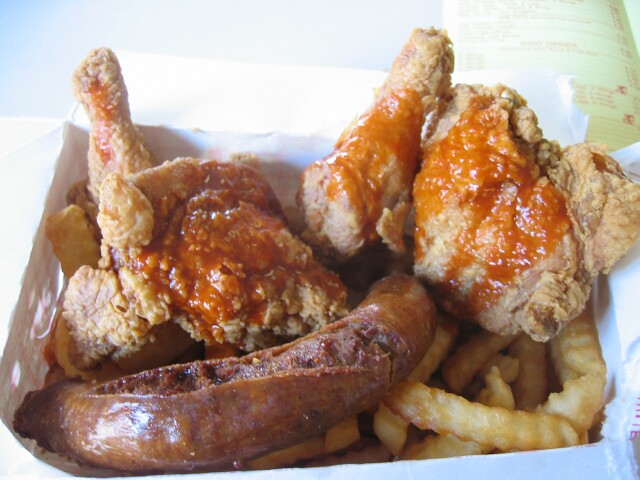 While the chicken is crunchy, juicy, perfectly delicious,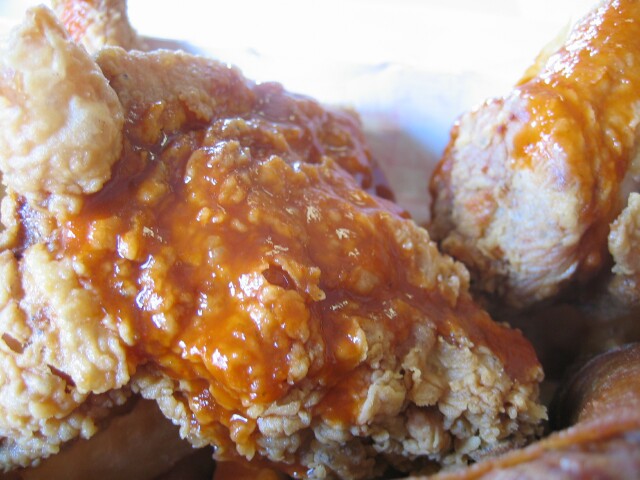 the link is just ok. Not overly spicy, with a perfectly acceptable texture. Chicken is the way to go, guess that's why it's called Evanston Chicken Shack, not Evanston Hot Link Shack.
OK, you've heard my 'Cure', any others out there?
Enjoy,
Gary
Evanston Chicken Shack
1925 Ridge Ave
Evanston, IL
847-328-9360
"Little' Three Happiness
209 W Cermak Rd
Chicago, IL 60616
312-842-1964
Nuevo Leon
1515 W 18th St
Chicago, IL 60608
312-421-1517
Poochie's
3832 Dempster St
Skokie, IL 60076
847-673-0100