baby ray wrote:
i am heading to honky tonk tonight with a few chefs and a few competition bbq friends
LTH,
Stopped at Honky Tonk around 8 and the festivities were in full swing with Northside Southpaws old style ragtime the perfect accompaniment to seriously spirited BBQ conversation. Dave Raymond and his competition BBQ team, including Larry"Duce" Raymond, Sweet Baby Ray's corporate chef and comp BBQ man, along with other notable competition guys such as Bill Mehilos,
Head's Red BBQ
and of course Willie Wagner of
Honkey Tonk
, third in pork shoulder, Memphis in May and Efrain Cuevas, a member of Willies BBQ team. Barry Sorkin of
Smoque
along with myself, Colleen Rush (Crrush), Chris and a few comp BBQ people whose names I did not catch rounded out the group.
My half slab of dry rub baby backs, produced on Willie's new Stumps wood & lump charcoal smoker, were meaty, tender with a nice chew and light smoke flavor and I saw a few plates of Fred Flintstone worthy beef short ribs passed around. But conversation was the real highlight of the evening. No two people seemed to agree, in particular myself and Dave Raymond, but that made for interesting and passionate conversation, especially as quantities of Shiner Bock and bourbon magically disappeared.
Bill Mehilos (Head's Red BBQ), Colleen Rush (Crrush), Dave Raymond (Sweet Baby Ray), Barry Sorkin (Smoque), Willie Wagner (Honky Tonk)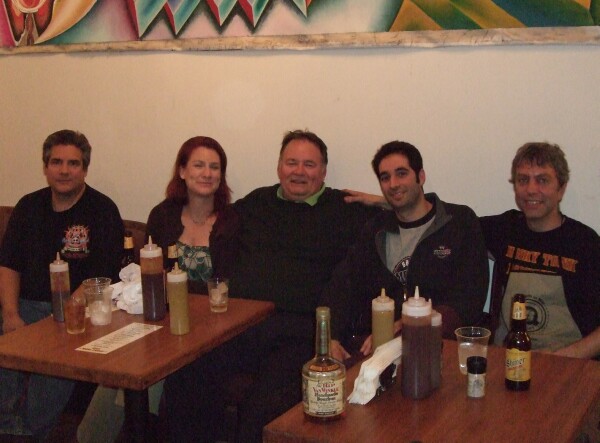 Willie, Colleen, Chris, Efrain Cuevas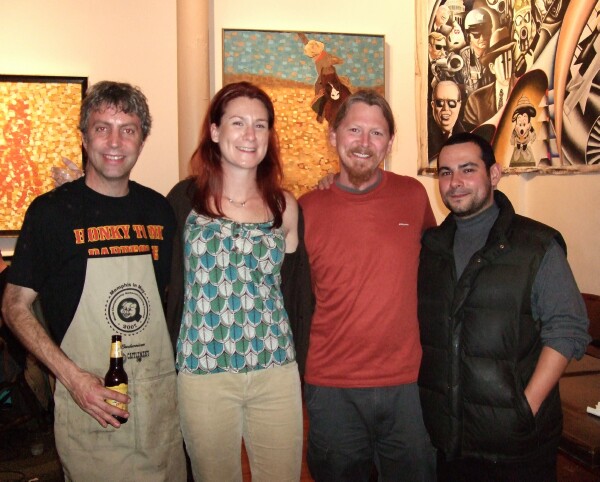 Northside Southpaws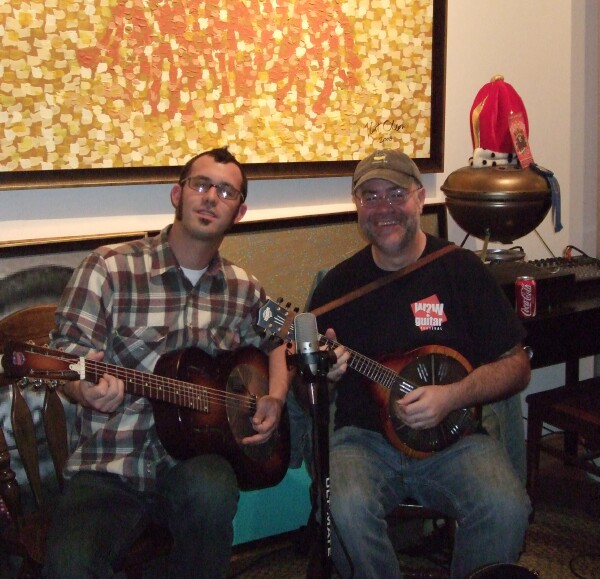 Willie and daughter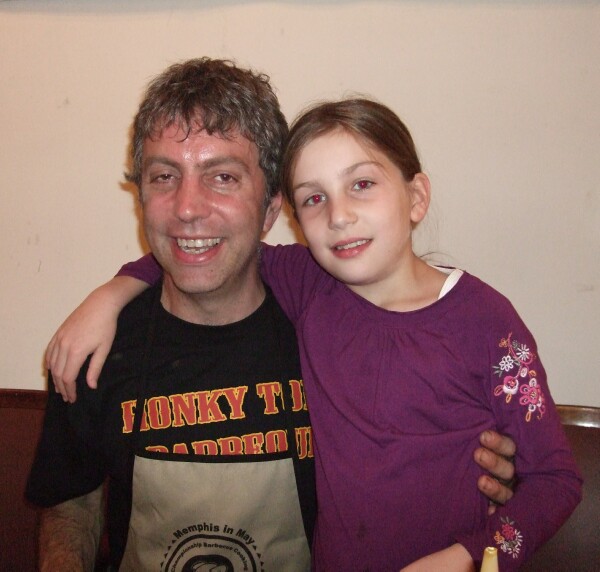 Dave, thanks for the call out, really enjoyed chatting, we don't agree on much, aside from we are both passionate about BBQ, but that makes for interesting conversation.
As an aside, Larry "Duce" Raymond will be doing a cooking demo on the Big Green Egg at
Egg Fest
, along with Dr. BBQ Ray Lampe and other chefs tomorrow (Saturday) at Carmichael's Steak House. I plan to attend, never been to an Egg Fest, but it sounds like a good time.
Enjoy,
Gary
_________________
Sauce on the side, always, implied, axiomatic..........never a doubt, BBQ sauce without.
Low & Slow