LTH,
Last weeks lunch with Phil, Boudreaulicious and MBH may have been my best experience at Zaragoza to date, though I say that after every visit. Jen/Boudreaulicious generously brought each of us bounty from her garden and Jonathan, who was herding the goats to their final delicious destiny, caught a glimpse and his chef juices started flowing. Simple syrup with ginger, lime peel and fresh mint for fresh squeezed lime agua fresca and toasty quesadilla with Swiss chard. Not to mention a generous addition of house habanero to Zaragoza's fire roasted salsa.
Jonathan springs into Agua Fresca action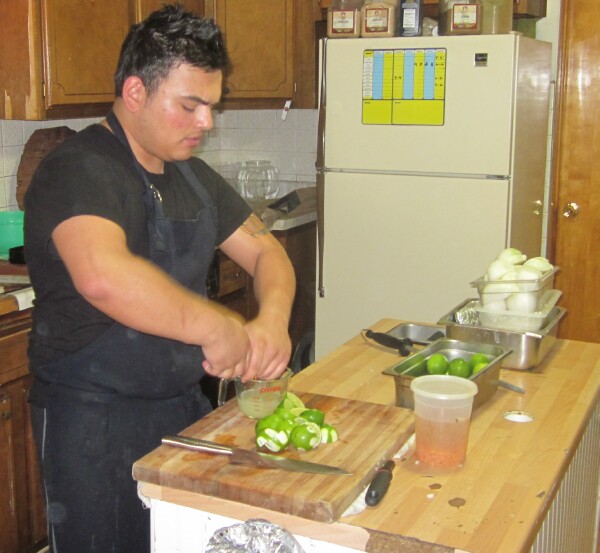 Mint, lime peel, ginger simple syrup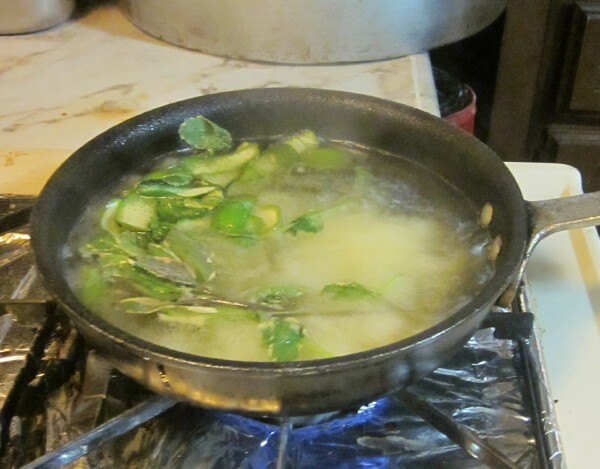 Quesadilla w/Swiss chard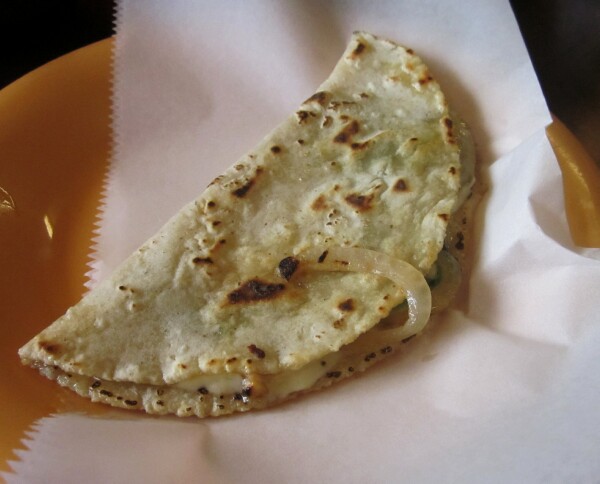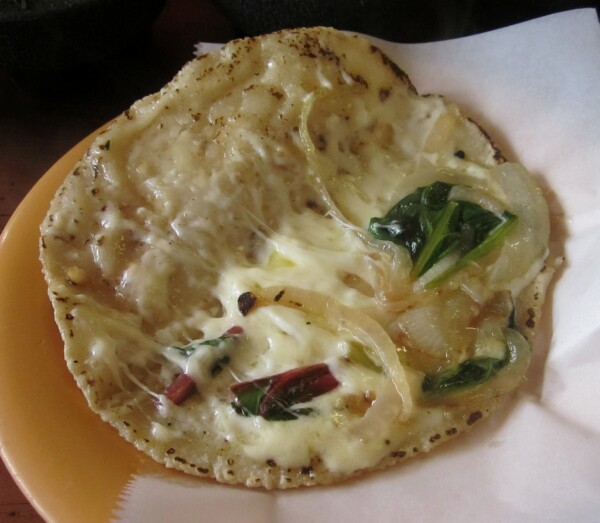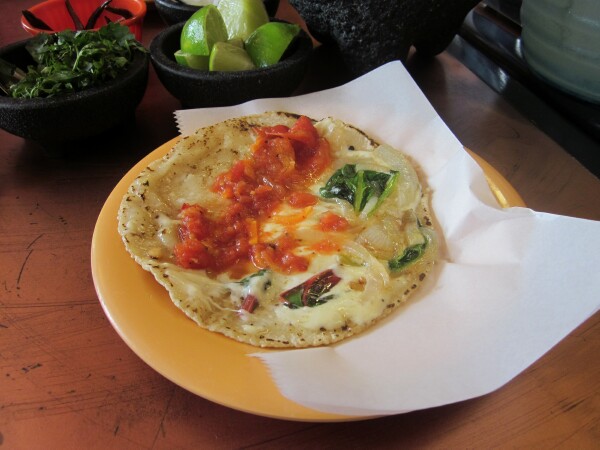 I arrived a bit early my chat with Jonathan enhanced by a lagniappe of crispy fatty funky goat belly.
Goat Belly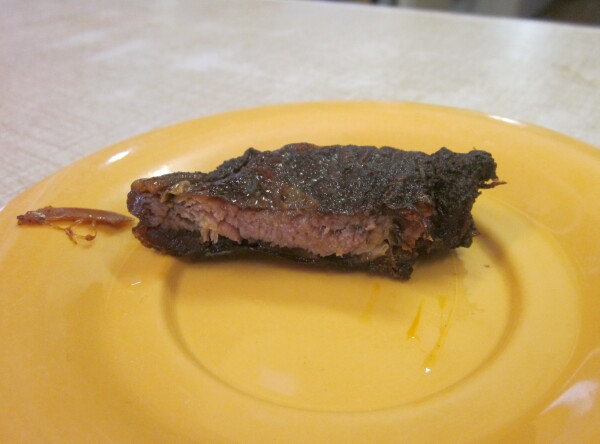 Goat was glorious, best I've had at Zaragoza/anywhere, a kaleidoscope of texture and flavor playing ping pong on my palate.
Zaragoza at its best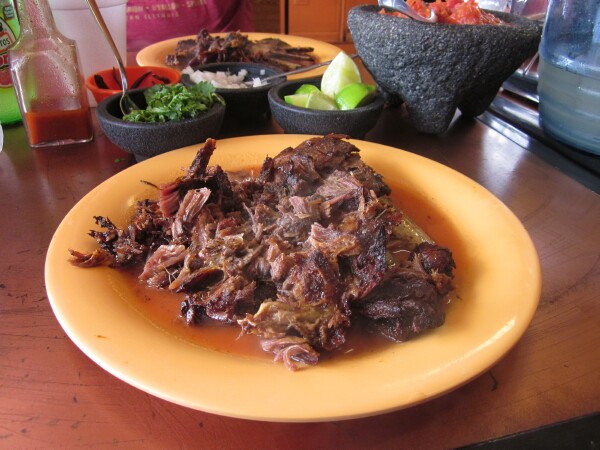 Jonathan Zaragoza is a young chef going places, from teaming with Butcher & Larder on projects to food trucks, a bright future lies ahead. Speaking of bright futures, Juan arrived just as we were wrapping up lunch and told us about possible expansion plans, either in the space just south or (remotely possible) a move closer into the city. I'm all for (minor) change, but I wish they would start by rolling out the much anticipated, at least by me, Tortas Ahogadas.
Lunch was capped by wonderfully dense, rich fig flavored poppy seed cake Phil W bought from
Pticek Bakery
, his wife's family bakery.
Pticek Bakery Poppy seed cake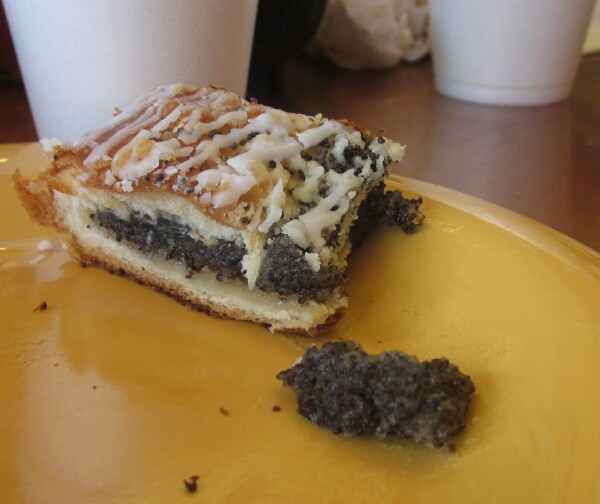 When people ask me the best restaurant in Chicago I typically say Zaragoza and, you know what, I'm right.
Enjoy,
Gary