LTHForum,
Stopped at KW Spice is Nice Bar-B-Que on a recent far South Side jaunt, the always-on-the-lookout-for-BBQ Steve Z had spotted it on a trip to
D's Irie Kitchen
for jerk. Soon as we pulled up I realized I had been before, though it appears to have change hands since my last visit.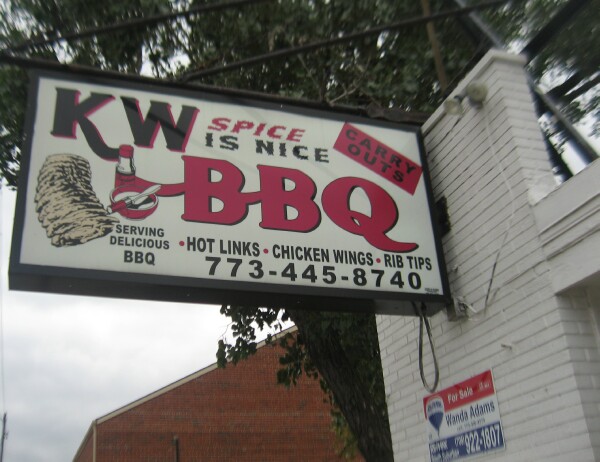 There's a Southern Pride in back, last I was at KW there was two, though the smokestack from the Aquarium smoker in the front window was pumping out smoke.
KW Spice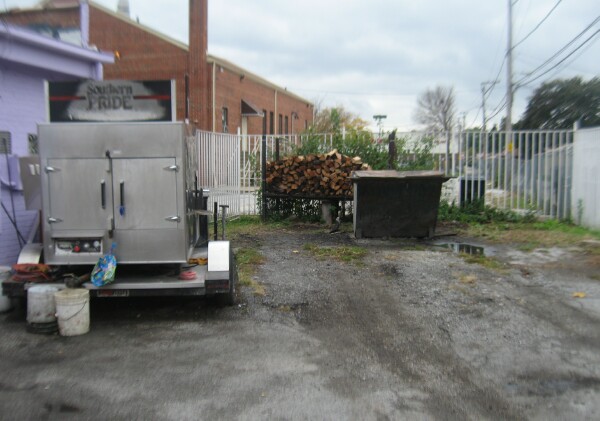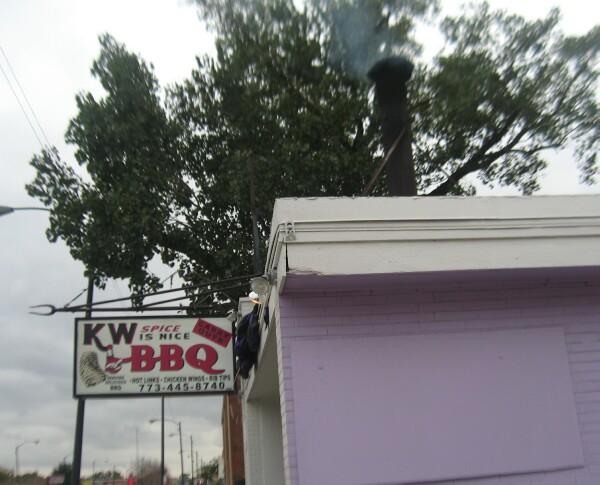 For a BBQ joint they were a bit persnickety, when I asked if I could take a picture of the Aquarium smoker the response
do you have an appointment
took me off guard and there was no way in hell we were getting our order of tips and links without the proper numerical receipt.
BBQ wise KW Spice is ok, tips were over cooked with a dry chewy exterior and texture less interior, though mild smoke flavor provided flavor boost, if we caught them earlier in the cycle they would have been much better. Fries were food service but tasty crisp exterior with a fluffy interior.
KW Spice Small Tip/Link Combo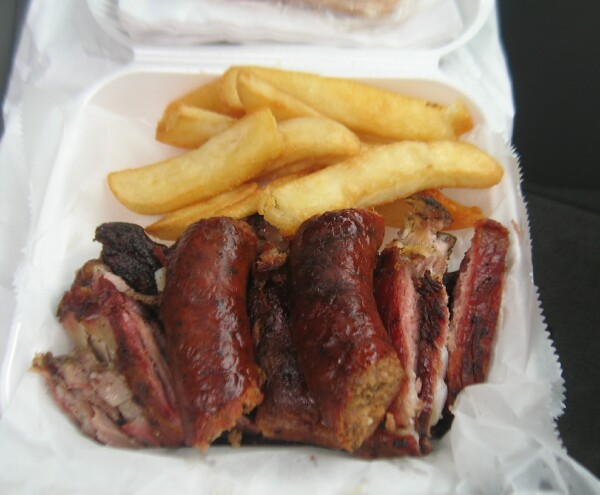 Hot Links were either horrid or really tasty depending on how you looked at them. From the viewpoint of a Chicago style hot link they were not good, loaded with filler super spicy and very greasy, if you thought of them as Midwestern boudin or, as Jazzfood said, spicy kishka, they had a certain appeal.
KW Spice BBQ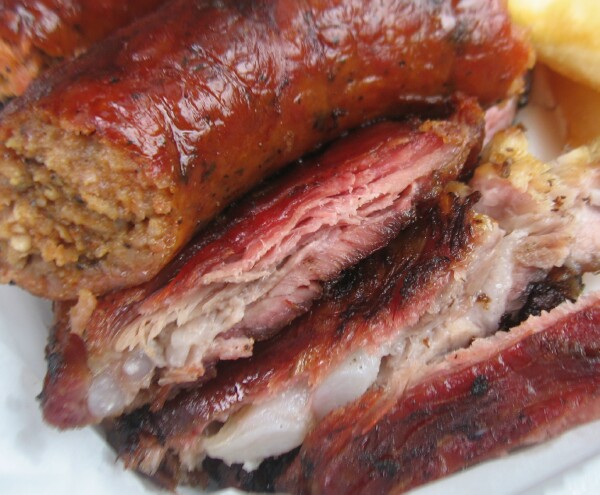 I can see myself getting a hankering for KW's
spicy kishka
, though with I 57 Rib House close by and Exsenator BBQ a little farther South, not to mention Lem's, Barbara Ann's, Uncle John's and Honey 1 to the North I don't see KW Spice as a regular stop on the BBQ trail.
Enjoy,
Gary
KW Spice is Nice Bar-B-Que
10536 S. Halsted Street
Chicago, IL
773-445-8740
I 57 Rib House
1524 W 115TH St
Chicago, IL 60643
773-429-1111
Exsenator's Bar-B-Cue
3349 W. 159th St.
Markham, IL 60428
708-333-1211
Uncle John's Barbecue
337 E. 69th
Chicago, IL
773-892-1233
Barbara Ann's BBQ
7617 S Cottage Grove Ave.
Chicago, IL
773-651-530
Lem's BBQ House
311 E 75th St
Chicago, IL 60619
773-994-2428
Honey One BBQ
2241 N Western Ave
Chicago, IL 60647
773-227-5130
Sauce on the side, always, implied, axiomatic..........never a doubt, BBQ sauce without.
Low & Slow