LTHForum,
No claims Pita Kabab is the
best
Middle Eastern in Chicagoland, simply that it's a solid representation in a convenient, at least to me, location that has housed a series of bad to worse hot dog joints.
Veg combo for starters, Hummus, Baba Ghanouj, Falafel, Dolma, Tabbouleh. All tasty, Baba slightly tart, maybe a little light on 'roasty' flavor, falafel crisp moist, domas moist flavorful, but the vegetarian version does not rock my world, tabbouleh heavy on the parsley Lebanese style and smooth somewhat neutral, but still satisfying hummus. Off to a solid, if not rocking start.
Top
Flat Pita, Fatoush Salad
Bottom
Hummus, Baba Ghanouj, Falafel, Dolma, Tabbouleh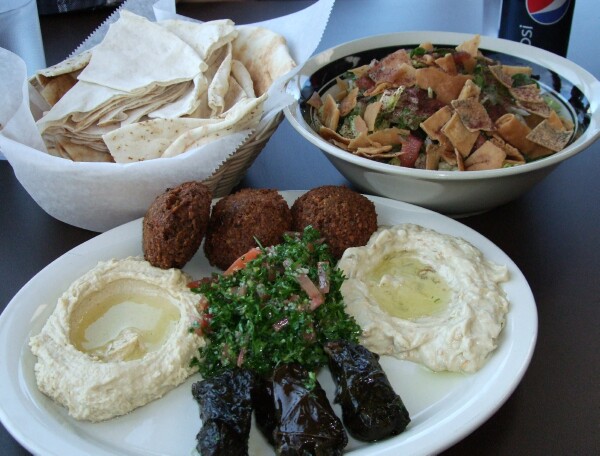 Thin pita a pliable warm scoop for dips and a tasty version of Fatoush with crisp mix of veg with generous scattering of pita chips and light vinaigrette.
Upon request we were brought two hot sauces, one seemed standard sambal olek, fine for straight up heat, the other a tangy house made mix of jalapeno and yogurt.
Sambal Olek, House made Jalapeno/Yogurt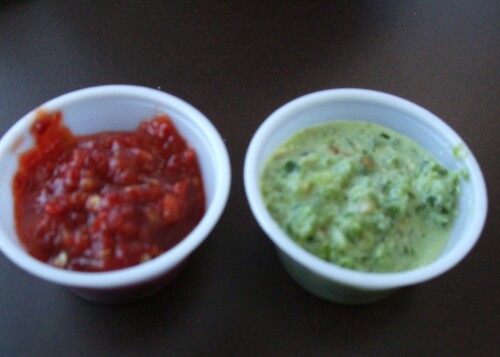 Foul, warm, elemental, satisfying, Pita Kabab's is a solid version enhanced by drizzle of olive oil and topknot of tomato and parsley.
Foul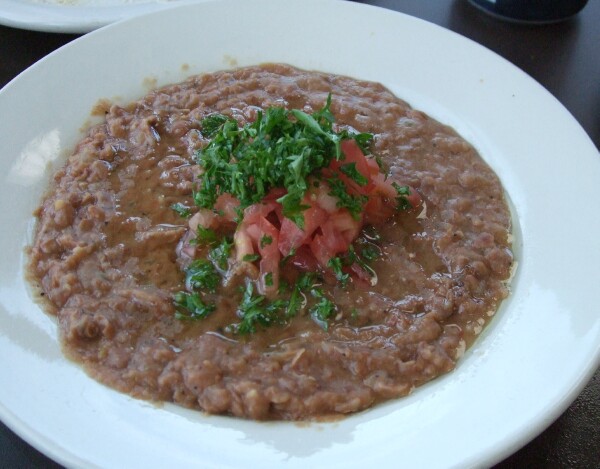 3-Way Combo, bit of grill char, a good thing in my book, on the Kefta Kabab moist, if not quite juicy, interior, of the two shawarma I surprisingly preferred chicken, light saffron color, moist with the faintest hint of curry, Steve Z thought turmeric accented for both color and subtle curry flavor. Liberal use of sumac enhanced both flavor and appearance.
3-Way Combo, Kefta Kabab, Chicken Shawarma, Beef Shawarma.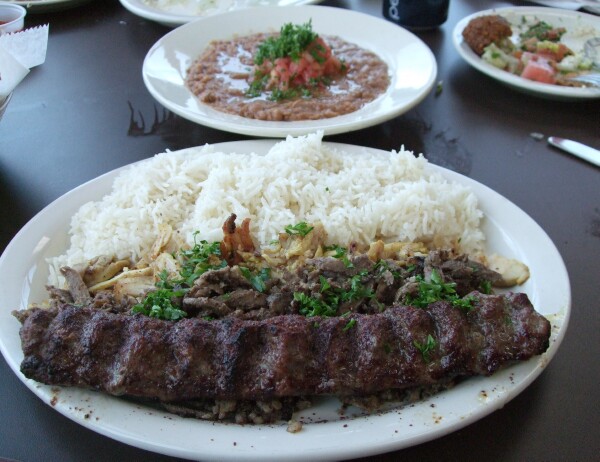 Pita Kabab is not going to replace
Salam
or
Al-Khaymeih
in my Middle Eastern rotation, but its a solid option, well priced, our lunch for three was just over $30, with the benefit of a parking lot and well spaced seating, and will certainly see the occasional lunch or pickup.
Enjoy,
Gary
Pita Kabab
5701 N California Ave
Chicago, IL 60659
773-271-2771