Got a chance to hit a few places this past week, including Carm's in Tinley and Tony Moon's in Evergreen Park.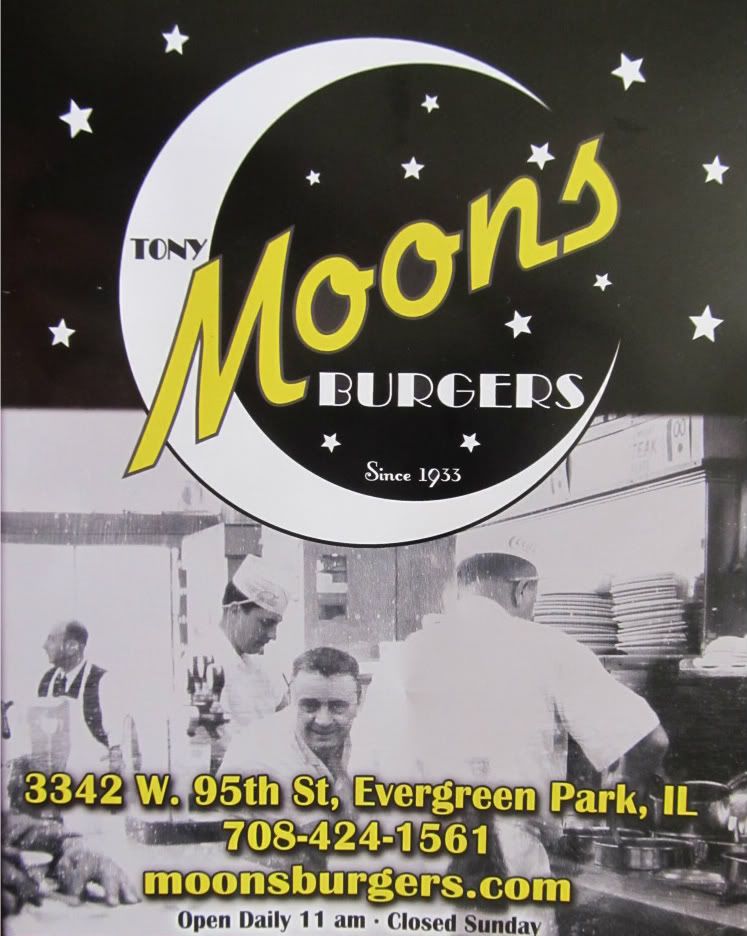 Tony Moon's hasn't been open long but my nephews had been and said good things so I decided to stop in. I'm glad I did, this was a fine lunch...burgers are on the smaller side at 1/5 pound so I got a double with Merkt's. A double is $3.99 with the Merkt's around a $1 upcharge. The burgers are cooked to pretty much medium well with barely any pink, but that seems the norm with this smaller type and tasted great, and they cook the burgers in an open kitchen right in front. The fries are great, fresh cut, crisp and a huge bag that was enough for 2 was a paltry $1.79.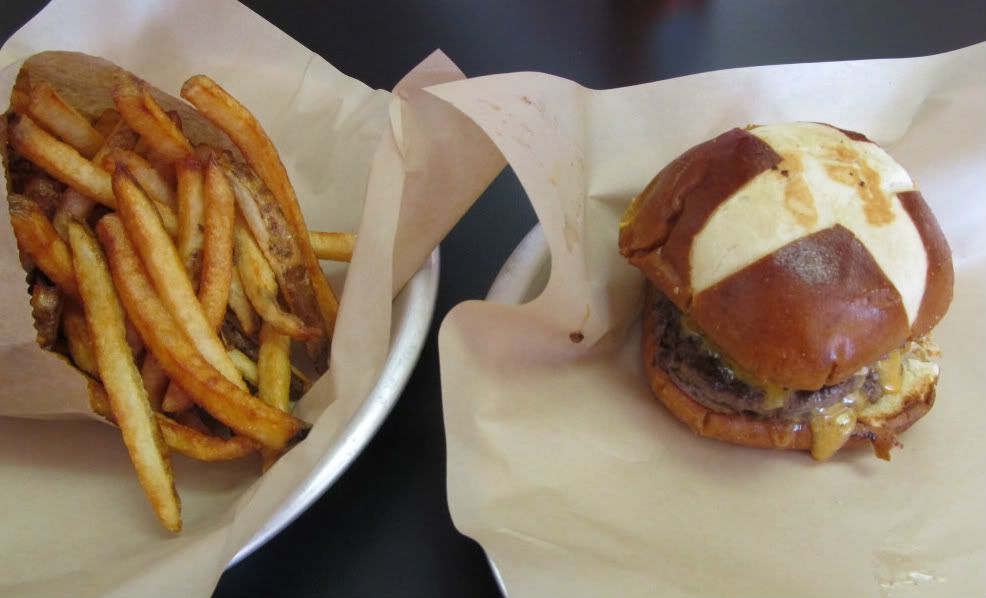 Little did I know that the family that opened this place apparently still own's the building that houses the board fav Moon's Sandwich Shop. On the back of the menu is the whole story of the family's connections to Moon's and how Tony Moon got his nickname (moonshining). Definately stop if in the area...or go to Top Notch or Fat Tommy's
Glad to have another great option out here!