seebee wrote:
George R wrote:
A hidden secret for Italian beef is Piero's Pizza in Highland Park's Ravinia neighborhood. It's probably the best IB in the North Shore. It's little known for IB because it's mainly a takeout pizza place...I haven't tried the IB at their Northbrook branch, but that one opens at 11 on weekdays.

3125 Dundee Rd
Northbrook
847-498-5700
I'll play guinea pig for this either Wednesday or Thursday. Anything else they can do well for a fallback just in case the IB turns out to be Papa Murphy's cardboard garbage? I guess I can try a slice. I've worked pretty close for a few years now, never been tho, I do hit the Elegance In Meats next door a few times / month.
Well, today was guinea pig day! Piero's (Northbrook) Beef: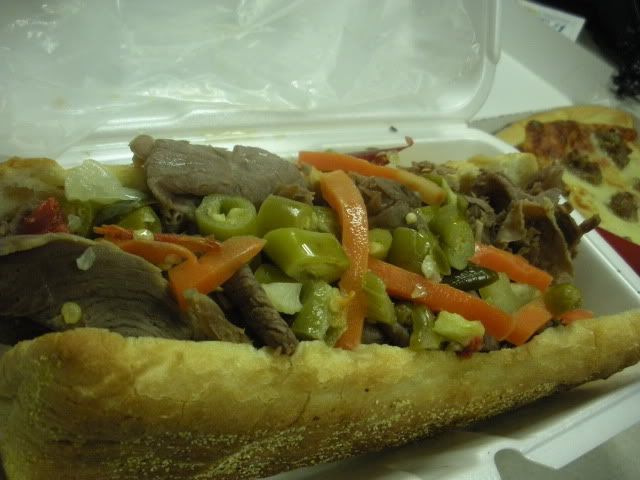 I tried my best at a Ronnie_Suburban world class photo here: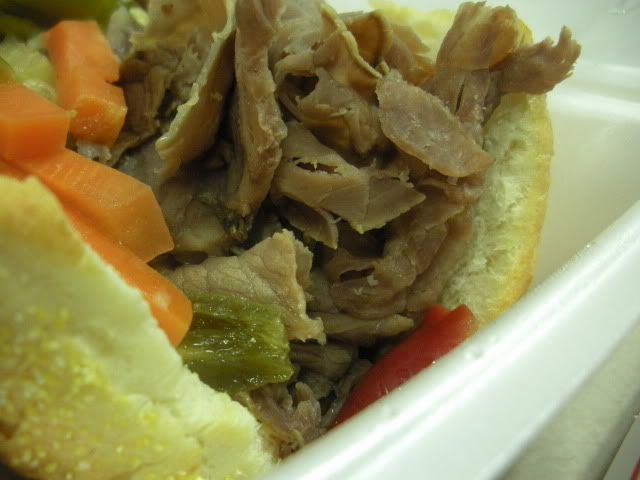 This is a thicker cut than I prefer. All in all, I was not a fan. A little on the salty side as well. Giardiniera was more warm than hot, beef was a little chewy. Bread was run through the toaster, and jus was served on the side. More of a french dip style than a true Chicago Beef Sammich.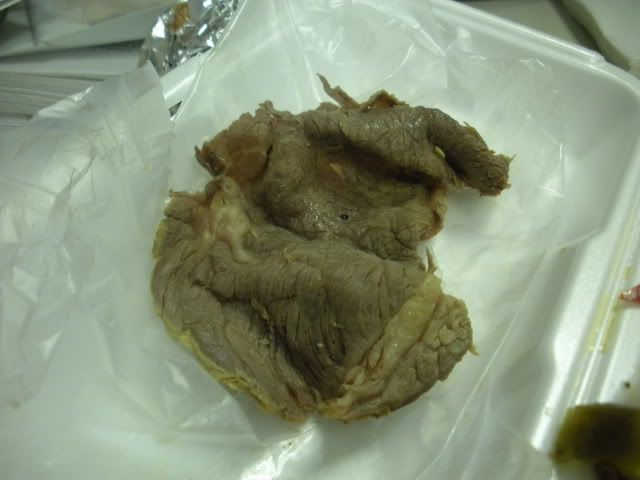 At $6.50 for the sandwich alone, I was pretty shocked at how blah it was. Yeah, that's right, I said $6.50 - no fries, no nuttin'. Cooker's in Deerfield a stone's throw away has a pretty much identical beef sammich with world class fries (if you choose to specify "extra crispy," that is) for about 5.50 out the door as a Tuesday special. It's surely a preference thing, but no way would I recommend this Piero's (Northbrook) product. Just wasn't my thing at all. Piero's Highland Park might be different, it might be exact same, no idea. I wouldn't go back for one at the Northbrook location if it were free.
Also, I got a $2.80 sausage slice as a fallback option. The cheese was good. That sauce tasted like the same stuff Dominick's (grocery store) uses. Thick, tomato pastey, a bit bitter. Real cheese though.
I really wasn't a fan at all. My co-worker who was also eager to try a new beef was also disappointed, but we were happy to play guinea pig. Live and learn.