Masochist to sadist "hurt me"
Sadist 'no"
Never been and, unless things go terribly wrong, never will again, but I felt, as with the
McFib and BK ribs
, it was my duty as a
BBQ man
try Chili's baby back ribs at least once.
Chili's on Touhy is a busy place, crowded, bustling, wait-listed midweek, friendly staff, friendly patrons, half price frozen margaritas streaming from backlit spigots, mountains of greased up nachos and enough fat people in the joint, including myself, to cast three seasons of
Biggest Looser
.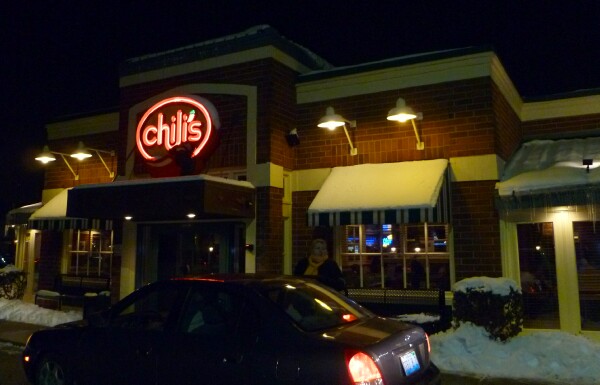 Tempted to tune "I want my baby back, baby back, baby back..." simply politely "half order ribs please"
Half order Chili's Baby Back Ribs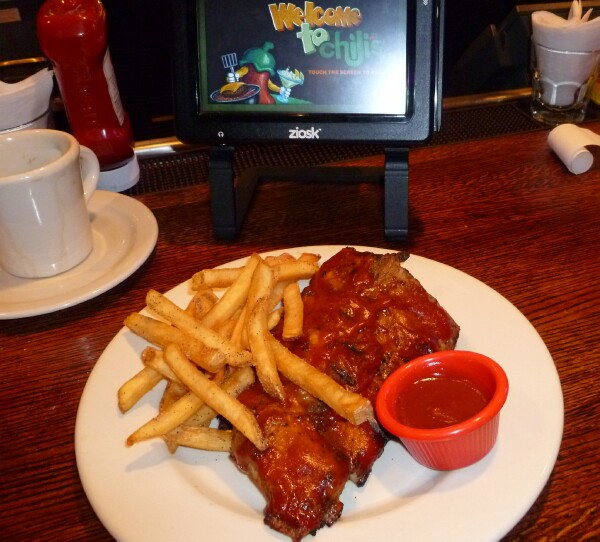 - Fries, crisp, devoid of flavor.
- BBQ sauce, bland tomato base with a church whisper of vinegar tang.
- Ribs, skinny fall off, but not quite drip off, the bone devoid of flavor pork ribs.
- Some sauce caramelization on underside, none on top.
Underside Chili's Ribs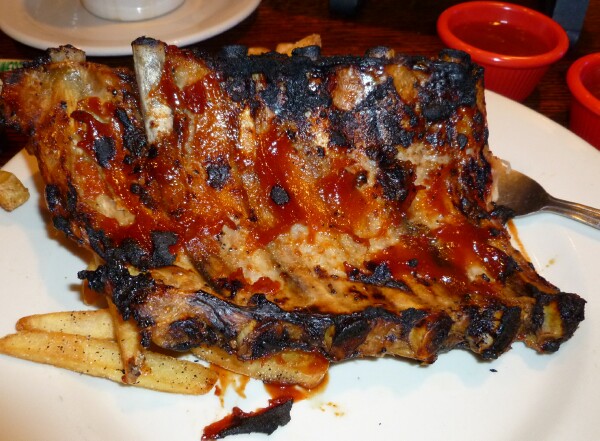 Inofensive inexpensive neutral flavored meal in an advertising driven environment. Those who feel food centric obsessiveness has made significant inroads into the general populace need only visit Chili's to be disabused of the notion.
Enjoy,
Gary
Sauce on the side, always, implied, axiomatic..........never a doubt, BBQ sauce without.
Low & Slow