I like PQM, cant believe I havent posted on this spot before. While I dont need to buy much fresh meat in the Chicago as I am pretty well set up where I live, PQM's display cases of cured meats, sausages and aged meat are a treat.
I have enjoyed a sandwich or 3 here(better than gyros,lamb meatball, etc.), I enjoy browsing and picking up some specialty items on occasion. Saturday while wasting a few minutes before dinner @ Publican we popped in for a quick visit.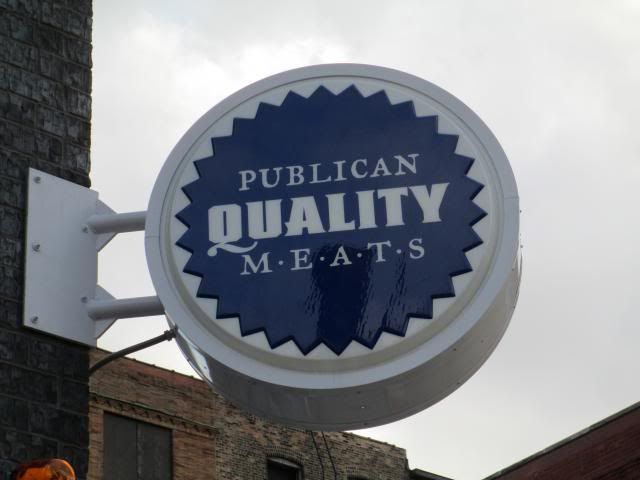 I really like the staff @ PQM, friendly folks who enjoy their craft.
Cant have too many pics of the treasure in their display cases imo: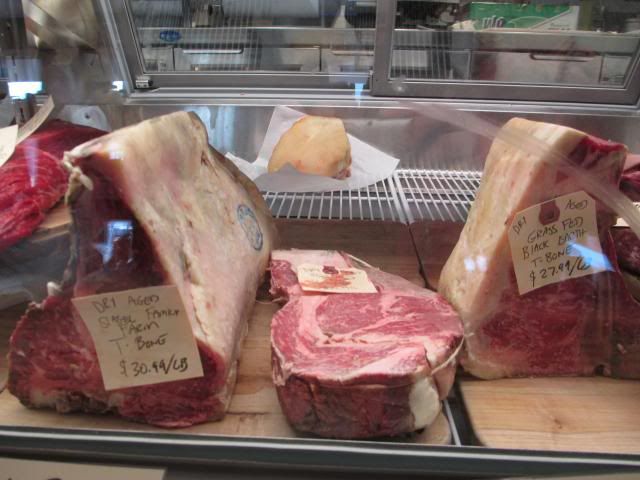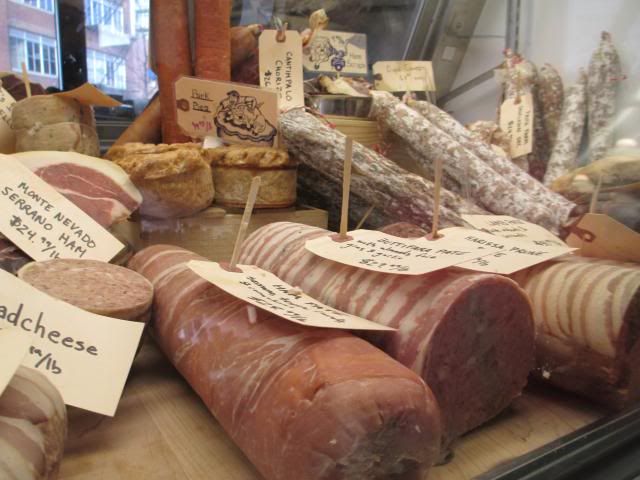 None of those beautiful meats were in the cards for purchase this evening(however some were sampled @ Publican for supper). I did end up with a jar of their lard, a pack of their magnificent burgers, and a small chunk of Foie.
R.I.P. jimswside - 5/2/16



@GrubSeeker