We had dinner at 42 Grams tonight. It was awesome, one of the best tasting menu meals I have ever eaten. Fortunately, I am replying to one of our most articulate posters, so I'll just quote his summary, with which I agree wholeheartedly:
Royal Lichter wrote:I highly recommend a meal at 42 Grams. I believe it is one of the most unique experiences in Chicago dining right now and probably national as well.

I have absolutely not one complaint at all and did not find pacing to be an issue. Our dinner was around 2 hours.

This place kicks ass. I absolutely cannot wait to return.
What I CAN do is add photos of their new winter menu, which started a couple of weeks ago.
Snail Caviar
, buckwheat blini, avocado, Korean cucumber
Carabinero
, phytoplankton, Gyokuro, rice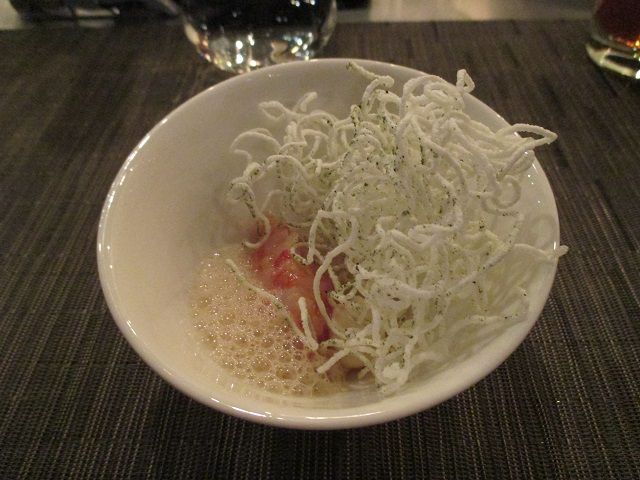 Sturgeon
, osetra caviar, vichyssoise, dill
Mussels
, curry, brassica, woodruff
Boar
, fermented chestnut, blood orange, oca root, enoki
Squab
, foie gras, black truffle, ground cherry, grains
A5 Miyazaki Wagyu
, bone marrow, beef tendon, umeboshi, baby bok choy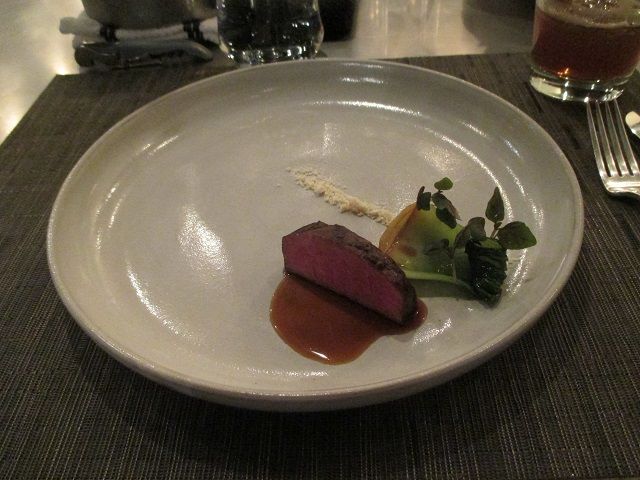 Jamon Mangalica
, fresh cheese, flax crisp, Siberian pineapple jam
Tart
, kabosu, pineapple sage, honey
Sweet
, aloe vera, galangal, amazake, miso caramel, oxalis
Coffee
, Sparrow's
42 grams
blend, cardamom
Everything was so outstanding that, if you asked me which was the best dish, I'd have to consider ALL of them (except the coffee dish, just because I don't like coffee - and no, it was not drinkable coffee, it was a mousselike consistency). They were ALL that good. Bravo, 42 grams!