rare worknight cook for me.
Fired up one of the Weber kettles with RO lump, tossed some potatoes and onions in foil onto the coals. Tossed a cast iron griddle on the grill rack.
Grabbed some mahi, dipped it in melted butter, applied a blackening spice blend I threw together and tossed the fish in the skillet with a tsp. of melted butter. . I also had a chink fo hickory on the grill rack for flavor. Flipped and added more melted butter and some more to finish just for good measure.
Fantastic spice blend, salty, spicy, cumin, etc... Fish had a crisp outer coat, and a tender, juicy flavor packed interior.
Shay took this pic of the set-up, pretty good pic imo: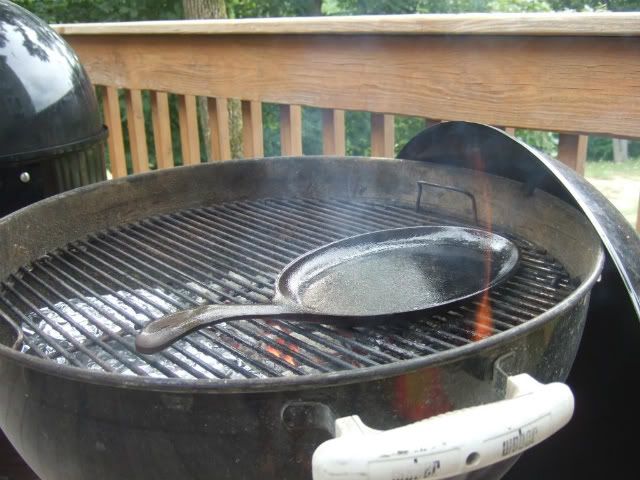 I wish I had more time to cook during the week.