Da Beef wrote:

Oh I'll be watching, books open and all. I still think the opening round weekend in the NFL playoffs is the best two days in sports. ]
got that right, good thing about being a fan of the NFL vs living and dying with one team means I don't get too high or low with my favorite team the Ravens. Wild Card Weekend and the Divisional weekend coming up are right up there with my favorite sporting events.
Woke up Saturday a.m. thinking of a shrimp po' boy, hadnt sourced any shrimp or anything else, Hit Woodmans for bread, organic tomatoes, creole mustard,, wondra flour, etc. Tried to go to Whole Foods Wheaton for the shrimp, but after seeing their water logged offerings I knew where I needed to go(did get some corn flour from WF). Standard Market, got some good gulf shrimp from them before NYE, and was glad to see they still had them.
Basic breading station, seasoned Wondra, egg wash, Seasoned wondra/corn flour.
Butterflied these shrimp to make them easier to handle in sandwich format. Toasted the french bread for a couple minutes before assembling.
Technique:
bottom of bread: Mayo, Lettuce, tomato, pickles,Crystal, shrimp, Top of bread: Creole mustard, mayo.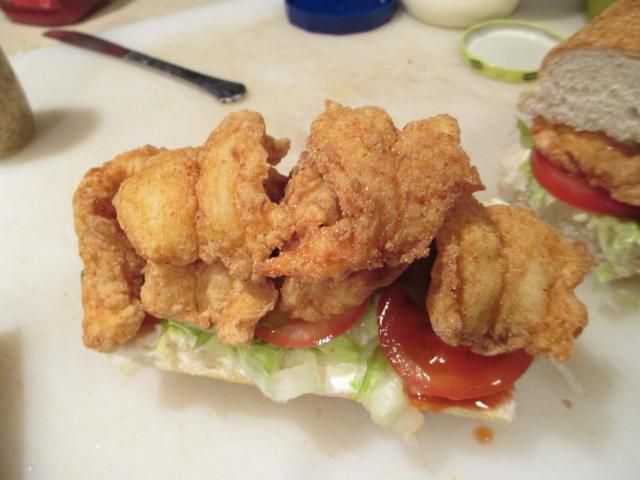 Added some Crystal hot sauce to the sandwich as I ate it.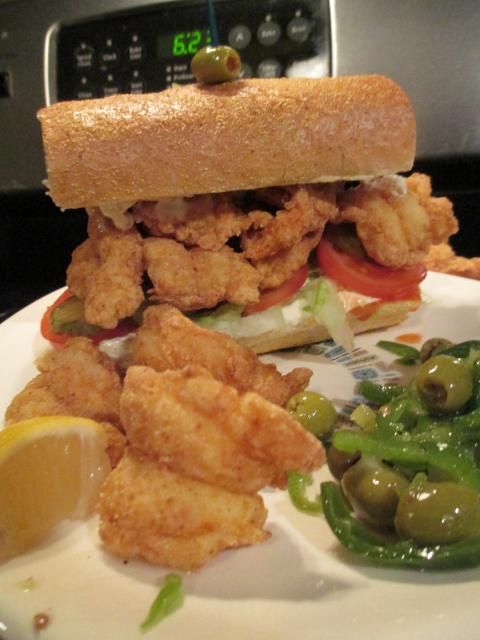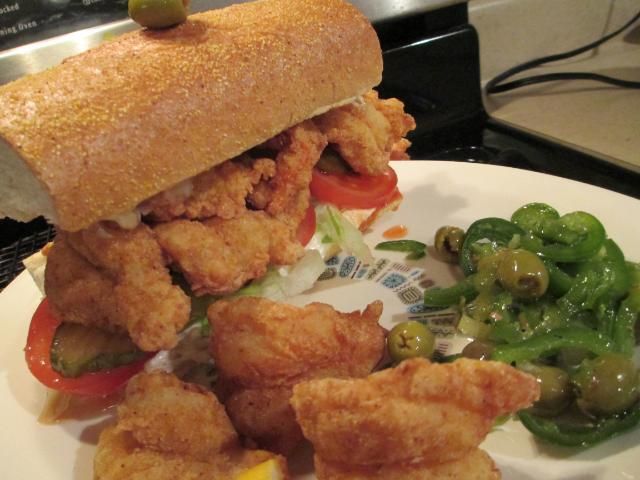 Really dug the light, flavorfull breading on these shrimp, whole thing came together great.
As if my sandwich wasnt full enough of camarones, I had to eat another 1/2 dozen as a side along with some of my housemade jalapenos, celery, olives mix...
Happy New Year BTW.