LTH,
Received
Ratio
by Michael Ruhlman as a B-day present from Crrush/Colleen Rush glanced through it, set it on a shelf, picked it up a few times but it wasn't jelling for me. I'm a fan of Ruhlman, my copy of Charcuterie is well worn, but Ratio was simply opaque, a number based method of cooking that seemed geared to Engineers, not Keep It Simple Stupid BBQ guys. Then the light shined, clarity, Ruhlman's Ratio simplified, broke 33 basics into, now simple, ratios with multiple tasty interesting variations on a theme.
First up -
Pate a Choux
(two ways)
Made a pot of chicken stock and double batch of Pate a Choux. Used half for drop dumplings in the soup and the other half, to which I added grated Parmesan cheese, for Gougeres.
Recipe interpreted from "Ratio" by Michael Ruhlman.
Basic Pate a Choux ratio: 2 parts water : 1 part butter : 1 part
flour : 2 parts egg, plus 1/2 teaspoon of salt.
- Bring water, butter and salt to a simmer, reduce heat, add flour and stir rapidly to incorporate flour. Keep stirring to incorporate flour, another 2-3 minutes, flour will pull from the sides.
- Let cool slightly
- Add eggs one at a time stirring rapidly. Paste will go from "shiny to flat, slippery to furry when eggs are fully in" This step is easier in a stand mixer with paddle attachment.
- Use immediately or keep for a day.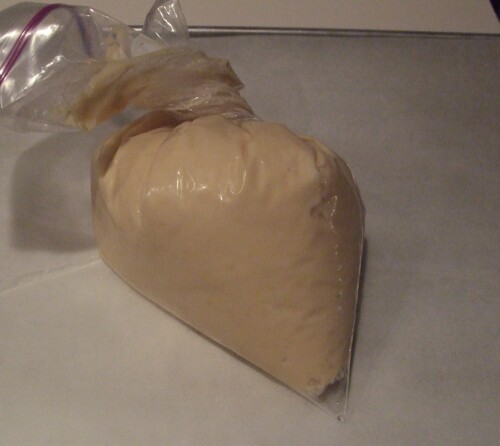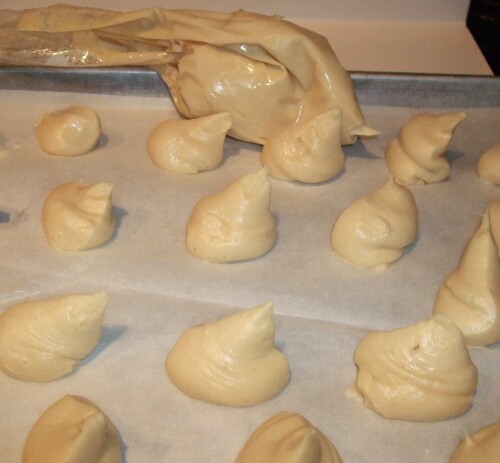 - For Gougeres add 1 teaspoon of salt to initial mix and half a cup of grated Parmesan after eggs have been incorporated.
- If gougeres are piped onto baking sheet wet finger and lightly press peaks or they will burn.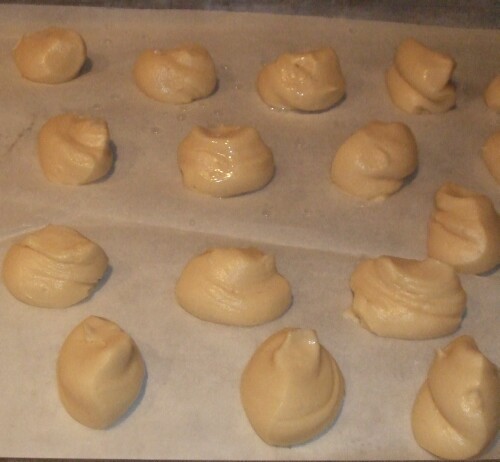 - Bake at 425 for ten minutes, lower to 350 for an additional 15 (plus or minus) 5 minutes.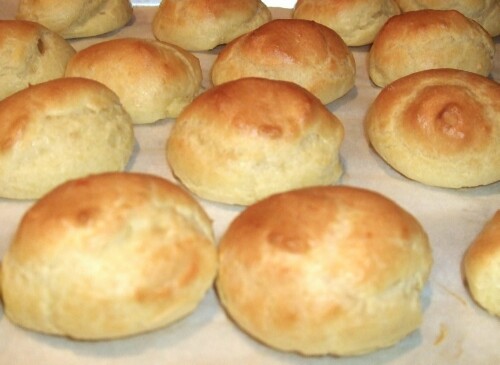 Same dough was used for both gougeres and drop dumplings.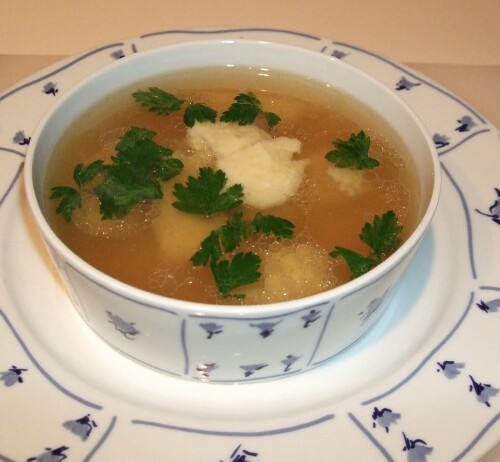 Enjoy,
Gary
_________________
Sauce on the side, always, implied, axiomatic..........never a doubt, BBQ sauce without.
Low & Slow