LTH,
Since reading
"Shark's Fin and Sichuan Pepper"
I've been on a
Fuchsia Dunlop
kick, last night was Ma Po Dou Fu from
"Land of Plenty"
Straight forward to make, ingredients readily available from
Viet Hoa
, though I prefer The Spice House's
Sichuan Peppercorns
, no stems and fresher, to those I've found in Asian groceries. Scallion pancakes made with leftover pizza dough to accompany.
Ma Po Dou Fu
Ducks in a Row
Firm tofu steeped in simmering salted water, Fermented black beans, "horse ear" cut scallion, Sichuanese chili bean paste, home made chili oil, fresh ground Sichuan pepper, chili flakes (subbed for Sichuanese chile)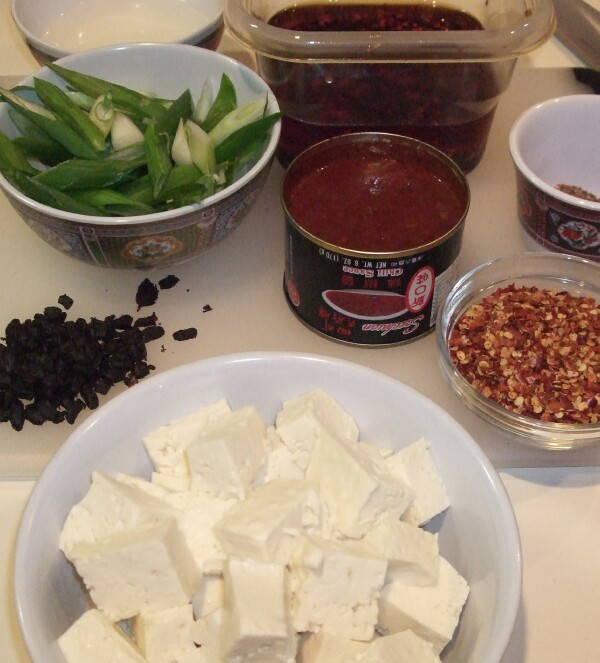 Stir fry ground pork until slightly crisp, add chili bean paste, black beans, red chilies. Stir fry until well incorporated and fragrant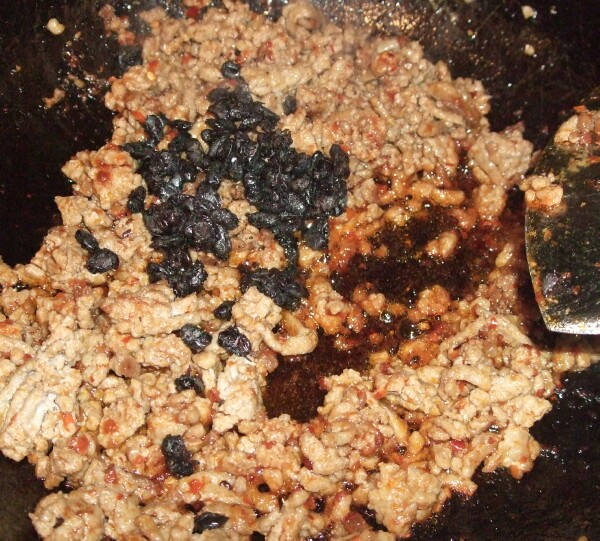 Add stock, gently incorporate tofu. Sprinkle with one teaspoon sugar, two of soy sauce, dash of salt. Gently simmer 5-minutes. Stir in cornstarch slurry, be cautious, do not over thicken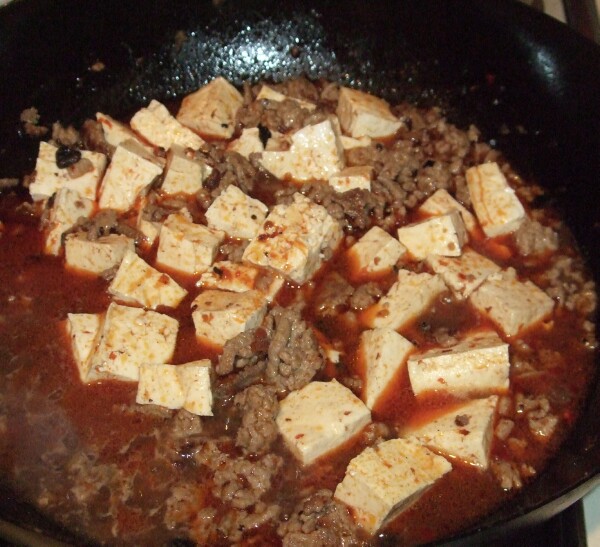 Pour into deep bowl, drizzle with chili oil, scatter with ground Sichuan pepper and serve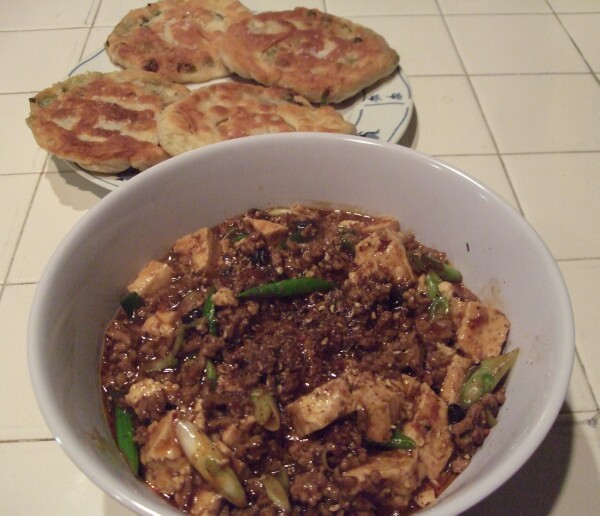 Scallion Pancake
Ducks in a Row
Sea salt, fresh ground Sichuan pepper, sesame oil, scallion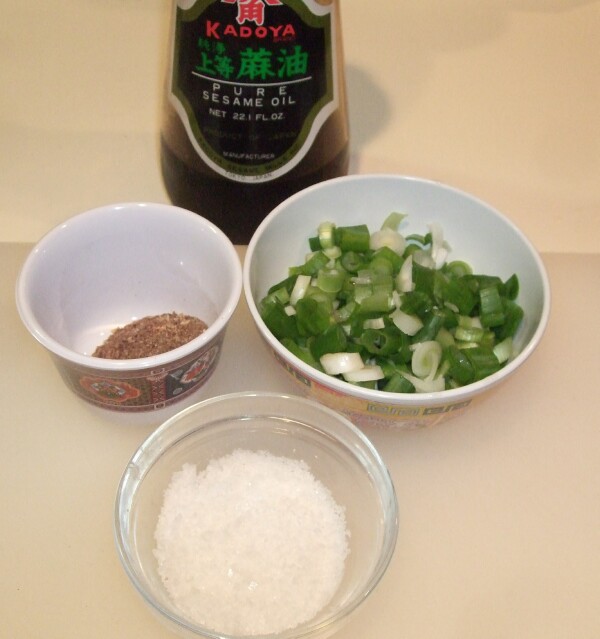 Roll out dough, lightly paint with sesame oil, sprinkle with sea salt, scatter with scallion and roll into a rope. Key is rolling 'rope' into a spiral, letting rest then flatten into pancake.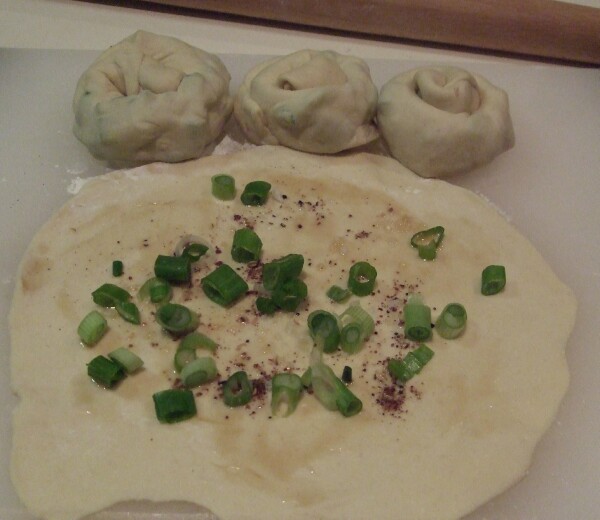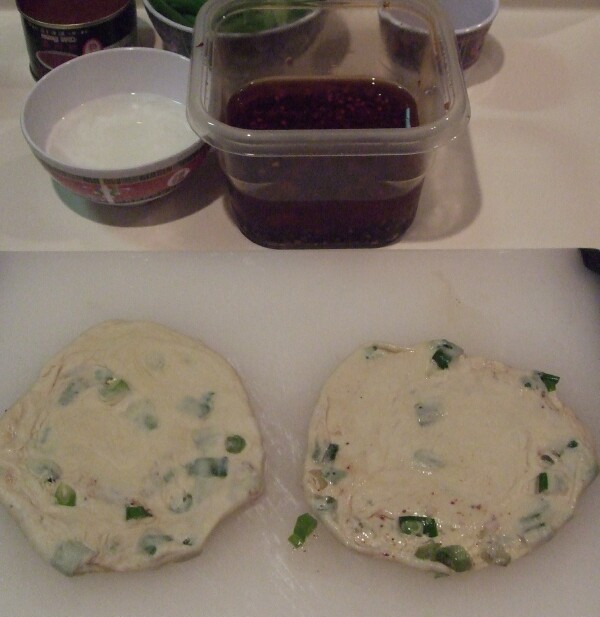 Shallow fry in med-hot oil until slightly puffed and crisp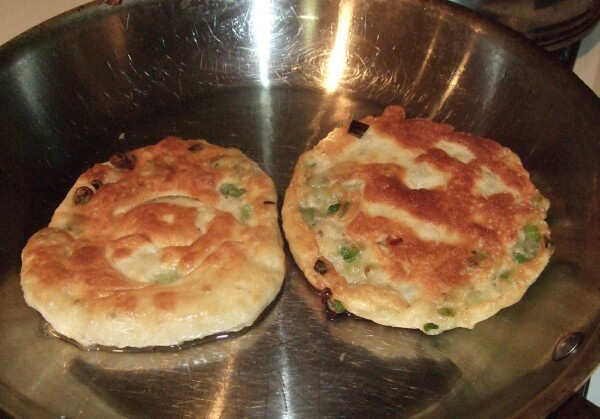 Jasmine rice, extra drizzle of chili oil and scallion pancake made for a little taste of Sichuan at home.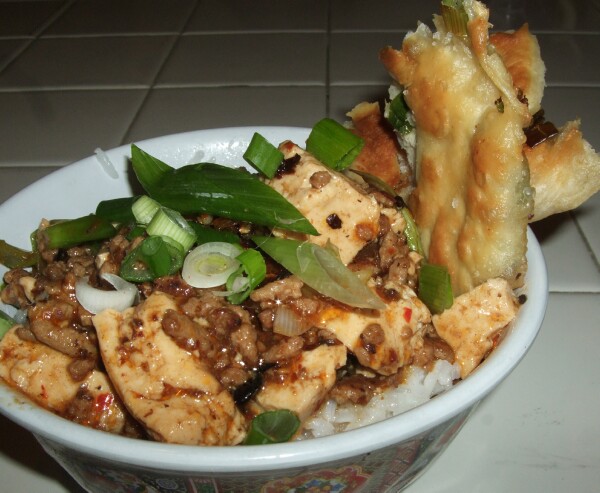 Enjoy,
Gary
_________________
Sauce on the side, always, implied, axiomatic..........never a doubt, BBQ sauce without.
Low & Slow