aschie30 wrote:I'm thinking about purchasing a Buche de Noel for a Christmas dinner. Has anyone purchased one in recent years from a local bakery
Aschie,
I picked up a Buche de Noel from Gladstone Park Bakery. A little heavy on the buttercream, but all the kids at the party oooohed and ahhhhed and the price was right.
$16.95
Gladstone Park Bakery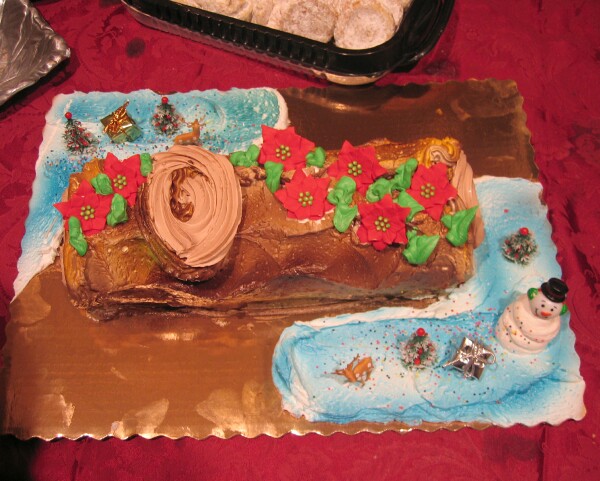 For those not familiar with Gladstone, it's a better than most straight up neighborhood bakery, reliable in the extreme and a prefect place for birthday cakes, coffee cakes, bread and rolls. I like their rolls, which I ordered along with the Buche de Noel.
One hint, if you order a Buche de Noel and the phone person says "what's that" try Yule Log.
On the rare occasion I've made a Buche de Noel I've used Stephan Pyles Chocolate Roulade with Hazelnut Filling as a base (
New Texas Cuisine
). It uses ricotta in the filling and is an absolute killer recipe. Then used Joy of cooking for technique and tips on decorating.
Enjoy,
Gary
Gladstone Park Bakery
5744 N Milwaukee Ave
Chicago, IL 60646
773-774-4210
Sauce on the side, always, implied, axiomatic..........never a doubt, BBQ sauce without.
Low & Slow