Thanks to Michele for her adept two-step (must come from her theatrical training) in the last minute switch to Good to Go, which I found to be much nicer than expected for a small storefront Jamaican restaurant - as compared to the late Jamaica Gates, or Claire's Korner, for example.
Obligatory, but still valid comment: the company was the best part of the meal. The time really flew.
On to the food. The earlier-arrivals started with rather hearty soup of
Chicken Feet and Dumplings
. It appeared to be a bit tough to eat, since it required fishing the chicken feet out of the soup, and then gnawing on them with soup-covered fingers. But it was tasty.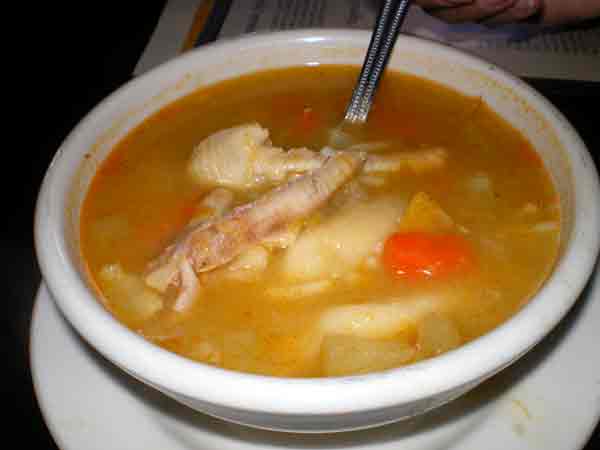 We chose two fish appetizers, and as Michele mentioned, both were rather (nicely) spicy. First was the
Butterfish
(with a slice of white bread - barbeque-style). I enjoyed the spice level, but I thought the fish was slightly over-cooked.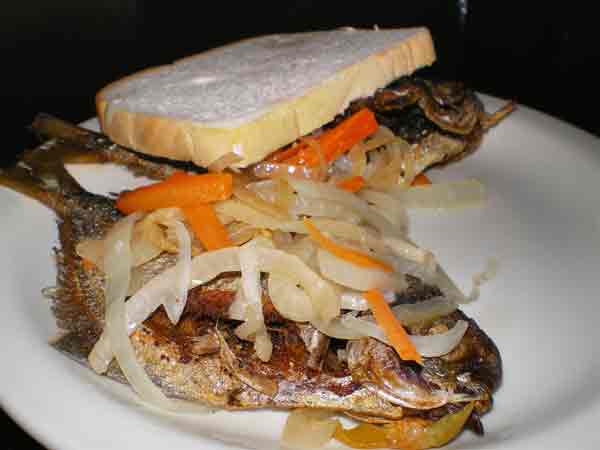 While the butterfish itself had a very mild flavor, the
Goatfish
's flavor was much more pronounced. To my tastes, it was also slightly overcooked.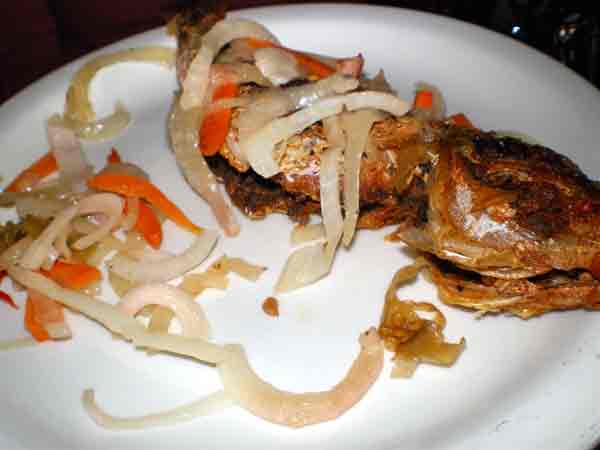 All the entrees came with a healthy helping of rice and beans, and plantains. The
oxtail
was by by far the heartiest.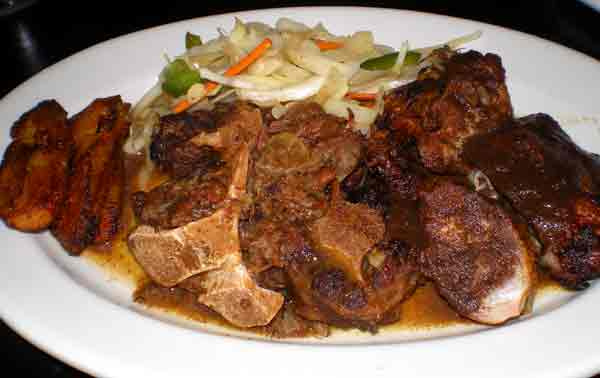 I think my favorite dish was the
Conch Curry
. I encouraged the group to try it, then felt a bit of trepidation after the slightly overcooked fish appetizers. Overcooked conch can be like eating rubber balls. Fortunately, that wasn't the case here. The conch had only a slight chew to it, although the curry flavors were somewhat muted.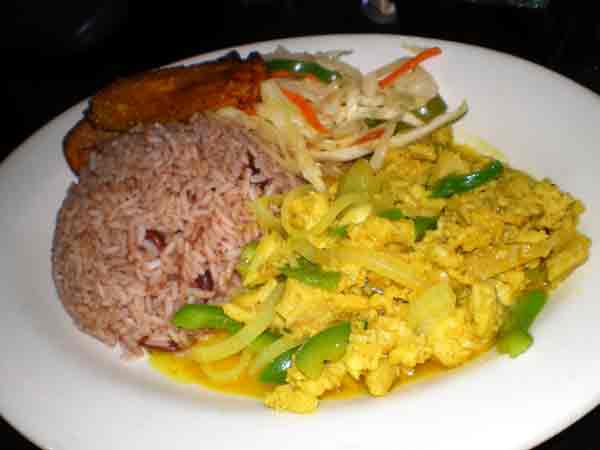 The
Jerk Shrimp
was also good, but again, the jerk flavoring was a bit more subtle than I would have liked. (I wondered briefly if they had toned down the entrees for the table of gringos, but the spice levels on the appetizer fish suggested that may not have been the case.)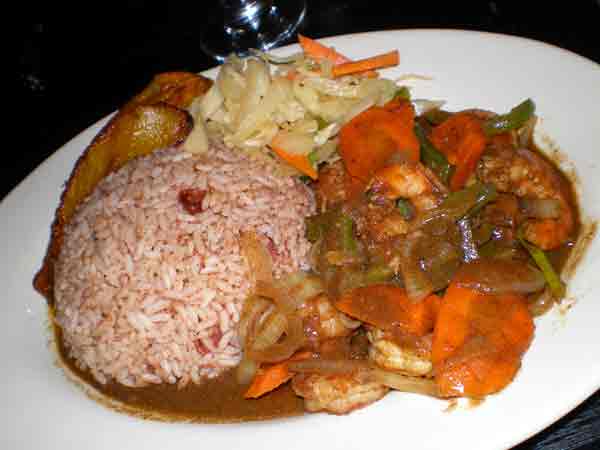 I didn't get a photo of the jerk chicken.
Good to Go is also known as a juice bar, and the juice drinks were generally impressive, with fanciful names.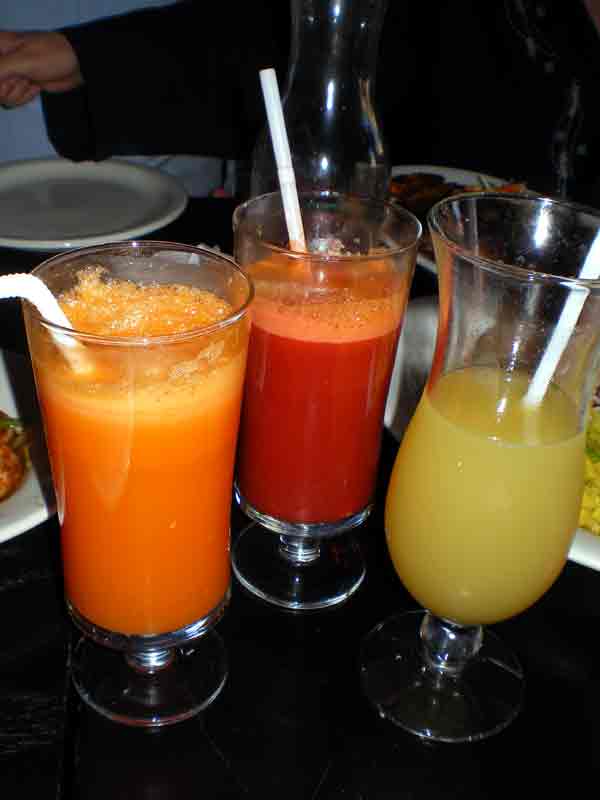 from left: One Love (carrot, apple and ginger), Eye Opener (beet, ginger and carrot), and (name escapes me - pineapple and ginger). In each case, a little more ginger bite would have been nice, but they were very good as they were.
I had what was described as a house-made ginger beer. It had a bit more ginger kick, but was still somewhat on the mild side. Disappointingly, it came pre-packaged in a plastic bottle, although they insisted it had been made and bottled on premises.
Although we didn't partake, I should note that Good to Go has a full bar. It also appeared they had speakers and a setup for live music.
All in all, a nice place that was off my radar screen. I thank Michele and The French Couple for suggesting it. It almost made Robert's egregious puns tolerable. I'll probably go back soon.
Note to Mike: they really didn't mind our swimsuits at all.