*** Now with Resources! *** Revised March 2013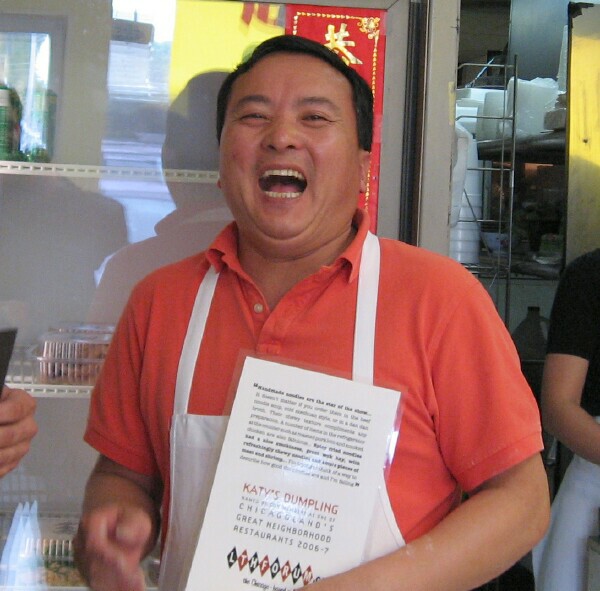 Like the
Google Map,
this page offers a comprehensive list of all currently operating and awarded LTHForum Great Neighborhood Restaurants/Resources. This thread breaks them out in alphabetical order and location. A list organized by cuisine can be found in this
thread
.
ALL GNRs BY NAME
CHICAGO
Al's Deli
-- There is beauty to a simple sandwich, made right, as the brothers who run this Evanston institution clearly understand. Try the Brie sandwich and be sure to save room for a cookie.
Al's No. 1 Italian Beef (Taylor Street location only)
-- Taylor Street stand serving classic Chicago Italian beef and charcoal-grilled sausage.
Anteprima
-- Combining spot-on Italian cooking with a focus on the local and seasonal results in an Italian restaurant that stands with the best in a city full of great Italian restaurants.
Argo Georgian Bakery
-- Delicious breads and a range of dumplings and savory pastries all done to perfection. Be sure to try the hachapuri, and get them while they're hot.
Aroy Thai
-- Aroy means "delicious" in Thai and this neighborhood favorite is well-named. From the exotic to the classic, Aroy Thai captures all of the essential flavors—funky, tart, spicy, savory and sweet—with loving care and consistency. Crave-worthy!
Art of Pizza
-- Do you revel in Chicago's reputation as the place for stuffed crust pizza, or just view this genre as a cheesy mess that you wish would go away? Either way, this may just spoil all other versions for you.
avec
-- Offering small plates and wine at communal tables in the west Loop. It does not hurt to have one of Chicago's best chefs helping out, either. Probably more pan-Mediterranean or Spanish, but just eat, drink, and don't worry.
Bad Apple
-- Top quality meat, glorious burgers, great beer selection, a knowledgeable and engaged staff.
Bar DeVille
-- A quiet, comfortable corner bar (except on Friday & Saturday when the atmosphere can be quite different), that just happens to serve some seriously excellent cocktails. Great ingredients – both whiskeys and mixers, traditional or innovative, just world class.
Bari
-- An icon for great, Italian subs, and a pretty decent deli, too. But the sandwiches are the draw, from the light summery Caprese to the juicy Italian sausage and meatball subs to the classic Hot Italian.
Big & Little's
-- A not-so-humble sandwich shop, serving fare that goes way beyond what you would expect. Hard to choose between the perfect burgers, wonderful seafood options, foie and fries, so just order everything and take a bag home.
Big Jones
-- Southern cooking gone upscale, along with strong drink of the best sort. Engaged, inspired, and pushing the envelope within the vernacular.
Birrieria Reyes de Ocotlán
-- A one dish restaurant, but what a dish-- birria, piquantly roasted goat, served with a simple squeeze of lime or salsa.
Birreria Zaragoza
-- Be welcomed into a warm, family business where they specialize in one thing, and do it to perfection. Culinary fashions come and go, but the Mexican tradition of Birria (goat stew), Tatemada in this case, is long, storied, and deliciously done here.
Bristol
-- Sets out to be your warm, friendly, neighborhood restaurant and pulls it off. Creative, distinctive, delicious.
Brown Sack
-- Located between Logan Square and Humboldt Park, Brown Sack welcomes you home with fresh food made to order and a warm reception. Soups and sandwiches, some old standards and some more adventurous, take center stage.
Cafe Orchid
-- Turkish classics like imam bayildi (stewed eggplant), sigara borek (feta-stuffed phyllo dough), and iskender kebab (shaved lamb with yogurt and tomato sauce) are just some of the Turkish delights on offer at this West Lakeview spot. The patio area is the perfect place to nibble on meze while taking advantage of the BYOB with a glass of wine or Turkish raki. Afiyet olsun!
Calumet Fisheries
-- One of the last shrimp huts of its kind, serving up addictive smoked and fried shrimp and fish in the shadow of the Skyway and the steel mills.
Cemitas Puebla
-- Soccer-themed Humboldt Park stand specializing in freshly-made
cemitas
-- Mexican sandwiches with a smoky blast of chipotle heat. (Formerly Taqueria Puebla.)
Coalfire Pizza
-- A genuine coal-fired oven is responsible for the tasty char on Italian and New Haven-style thin crust pizzas at this Grand Avenue newcomer.
D'Amato's Bakery
-- Tiny, vintage storefront, oozing charm. Signature breads from baguettes to foccacia, tasty sheet pizza, and pastries. Who's next?
D'Candela
-- Excellent Peruvian fare, with the charcoal-grilled chicken headlining, but each dish, down to the simple, white rice on the side, is done with care and skill.
Da Rae Jung
-- It's easy to miss this innocuous Lincoln Square mom-and-pop Korean restaurant, but once you're inside, the warmth of the owners will make it hard to keep away. The cold noodles soups (naengmyun) with homemade noodles are perfect on a hot day and the piping hot soups served in a clay pot will keep you warm all winter. It's like visiting the Korean aunt and uncle you wish you had.
Dancen
-- K-Pop blaring on the TV, pitchers of Korean beer, and a wide array of delicious (and adventurous) bar snacks that work up a thirst all make this Lincoln Square Korean dive bar a great night out. The buldak fire chicken that is grilled over charcoal at the bar is the greatest bar snack you didn't realize you can't live without. Wash it all down with a yogurt soju cocktail and call it a night.
Delightful Pastries (Lawrence location only)
-- Excellent Paczki and pierogi are just a start. Dobra is a dedicated and talented baker whose cakes and pastries, savory and sweet, Polish or not, are an irresistible treat.
Depot American Diner
-- American diner classics beautifully made from scratch, no shortcuts, in a revived old diner space on the Chicago-Cicero border.
Double Li
-- Basic Chinatown storefront specializes in food that will kick you in the pants, in the best way. Mainly Szechwan, and the best stuff is very complex and very spicy.
Ed's Potsticker House
-- Northern and northeastern Chinese restaurant off the beaten path in Bridgeport.
El Ideas
--Ever wonder what a dinner party at a professional chef's house would be like? Phillip Foss has created a completely unique fine-dining experience that brings diners as close to the action as possible while serving cutting edge cuisine. Bring your own wine, spend some time helping the chefs plate the next course, and rock out to what some have called the best playlist in the city. It all makes for an intimate and unforgettable experience.
Elephant Thai
-- The far northwest side's first Thai restaurant offers bright, freshly-flavored versions of Thai classics.
Floriole Café & Bakery
-- Everything you want your neighborhood café and bakery to be. Perfect pastry meets delicious light meals in a beautiful space.
Ghareeb Nawaz
-- This hole-in-the-wall cabbie joint pumps out delicious Indo-Pak fare at unreasonably low prices. Chilli chicken, goat biryani, beef nihari, and a paratha make for quite a feast. Order it all and get change back on a twenty dollar bill. It's open 24/7 so you can quench that curry craving whenever it calls.
Ginza
-- More in the spirit of the side streets of Tokyo than the glitz of River North, serving excellent sushi, and hot dishes (but we love the fish best). Traditional Japanese in every sense.
Go 4 Food
-- If you're looking for a wide range of Cantonese seafood, look no further than Chinatown's premiere seafood spot. It's tucked away on 23rd street off the main drag, but the mammoth oysters in black bean sauce, scallops served on the shell complete with creamy roe, and countless crab and lobster preparations makes them really stand out. Go 4 C Food.
Great Sea
-- If you go for anything other than the chicken wings – crisp, sweet, sour, spicy nirvana – you are on your own. Thing is, we can't imagine why you don't go for the chicken wings. Soon. See you there.
Hae Woon Dae
-- Authentic-feeling, popular Korean BBQ spot where you can sit at a table or on mats to grill your own meat over charcoal.
Honey 1 BBQ
-- Terrific, authentically wood-smoked barbecue ribs, rib tips and hot links, transplanted from the west side to Bucktown.
Hoosier Mama Pie Company
-- They have been selling pies to local restaurants and at Green City Market for years, and now you can buy them every day. Grab a cup of coffee and a piece of pie or two and be sure to take some home too.
Hopleaf
-- Andersonville fixture packing them in for a Belgian-focused beer list and hearty European bar food like mussels and frites.
Hot Doug's
-- Wildly innovative Roscoe Village "encased meats emporium" serving exotic sausages and duck fat fries.
Huaraches Dona Chio
-- A hidden gem off Clark in Andersonville, serving a range of antojitos, but the large, fresh huaraches – homey, earthy masa with tasty toppings – should not be missed.
Jimmy's Pizza Café
-- Quality New York pizza, consistently good in a simple, comfortable place.
Jimmy's Red Hots
-- For many, the classic Chicago Hot Dog is an object of reverence, even worship. On the far west side, Jimmy's is a temple for those faithful. We never argue about where to find the best dot dog, lest blood be spilled, but Jimmy's is a great hot dog and a Chicago classic.
Katsu
-- On an obscure stretch of Peterson, pristinely fresh and beautifully prepared sushi, sashimi and cooked dishes.
Khan BBQ
-- Devon Avenue Pakistani restaurant offers grilled meats which sizzle with charcoal flavor and pungent eastern spices.
La Chaparrita
-- Taco heaven. The selection and quality of the fillings is without equal. We can argue all day about best this and best that, but this place is damned good.
La Quebrada (Aurora, Cicero and S. California locations only)
-- Family of south and southwest side Mexican restaurants excelling at all the standards, including perhaps the best tortillas in town.
Lao Hunan
-- One of the most exciting openings in recent years, as we see it. Bright, flavorful, impeccable dishes. Can they maintain the standard they set for themselves? We hope so.
Lao Sze Chuan
-- Chinatown Mall restaurant (and suburban sibling) serving seemingly endless menu of Western Chinese specialties.
Laschet's Inn
-- Authentic German food, beer and gemütlichkeit in the old German St. Ben's neighborhood.
Manny's
-- Cafeteria serving old school Jewish deli classics to a democratic crowd ranging from machers to meshugas.
Marie's Pizza and Liquors
-- Ageless bar and restaurant serving great thin crust pizza on the northwest side. Eat it hot and fresh!
Mario's Italian Lemonade
-- Legendary Taylor Street Italian ice stand (opposite GNR honoree Al's) provides one of summertime Chicago's most vibrant street scenes.
Maxwell Street Market
-- A great selection of Mexican street food and all the tube socks you want, every Sunday just south of the Loop.
Mekato's Colombian Bakery
-- Crisp, cheesy, light bunuelos are the main draw for this north side spot, but the consistent high quality makes it worthwhile to try everything.
Mixteco Grill
-- Inventive, upscale Mexican food in north Lakeview.
Monti's
-- The Italian Beef may be the undisputed champion in Chicago, but the Philly Cheesesteak at this Lincoln Square tavern is a worthy contender. They ship in Amoroso rolls from Philadephia and fill them with shaved beef and housemade aged cheddar sauce. Topped with grilled onions or served Rocky style with some seriously hot peppers, this cheesesteak is a worthy underdog in the battle for beef sandwich supremacy.
Moon's Sandwich Shop
-- A dingy exterior on a changing block on the near west side does not hint of the timeless mastery of the grill work being done inside. Hearty, delicious breakfasts and lunches are the specialty.
Mr. D's Shish-Kabobs
-- Mr. and Mrs. D care, and it shows. A counter, a few booths, and a linoleum floor us are what they call décor. Fresh cut, chunky fries and tasty, meaty kabobs are what we call perfect. Not a bad steak sandwich either.
New England Seafood Company
-- The name says it all. New England-style fried clams, silky smooth lobster bisque, clam chowder chock full of clams, and an unadorned lobster roll that stays true to its roots are just some of the offerings at this West Lakeview seafood spot. They source their seafood from Boston and the results are wicked good.
Nha Hang
-- Vietnamese food prepared with love, charm, and good ingredients. They can show why this is one of the healthiest, brightest and just wonderful cuisines in the world.
Nhu Lan's Bakery
-- Delicious Bahn Mi and other Vietnamese specialties served by extremely outgoing and helpful proprietors. If you have not yet sampled the glory of these Vietnamese sandwiches, there is no better place in Chicago for an introduction.
Nightwood
-- Seasonal, local and distinctive, and virtually all of it made from scratch. A bonafide neighborhood venue in Pilsen without an ounce of pretense. The short rib gnocchi with crème fraîche sauce and chives was amazing. A stellar and remarkably savory bar program accompanies.
Nuevo Leon
-- Simple, delicious
norteño
Mexican food at a family-friendly, consistently popular Pilsen institution.
Old Fashioned Donuts
-- The anchor of its little-visited Roseland neighborhood on the southeast side, this place cranks out fresh doughnuts and breathtakingly rich apple fritters.
Owen & Engine
-- Are you a sucker for a pub with great food? Yeah, we are, too.
Pleasant House Bakery
-- The savory pies are the draw, in a simple, unassuming space. Okay, that and the fact that the technique, ingredients and taste of everything they serve is just about perfect.
Podhalanka
-- A hearty Polish working-man's spot, easily overlooked on fast-gentrifying Division Street.
Purple Pig
-- Yeah, yeah, it's a bit of a celebrity spot, but it delivers. And not just the pork products - the vegetables are delicious, too. Really, we wanted to hate it, but it is too good.
Redhot Ranch
-- The classic, almost naked dog shares center stage with great fries and fried shrimp. Nothing fancy here, except the food, and the tradition.
Riviera Italian Imports
-- West side Italian deli offering outstanding housemade sausages and sandwiches, including the "Will Special" (named for LTHForum member "YourPalWill").
Sabatino's
-- Sinatra-era Italian-American fine dining restaurant serving Chicago classics like Chicken Vesuvio.
San Soo Gab San
-- Almost-24-hour Korean barbecue spot has stern owners who probably don't quite know what to make of the late-night hipsters scarfing down delicious Korean grilled meats and soups.
Scofflaw
-- What do you get when a former bartender from the Whistler teams up with a former chef from Longman and Eagle? You get a gin-focused cocktail bar that's dedicated to putting out creative mixed drinks and bar food at a reasonable price. Nothing goes better with a sharp, herbal gin cocktail than the decadent guapichosa sandwich with a side of perfectly-fried French fries and spicy pimenton aioli.
Scooter's Frozen Custard
-- Nothing says summer in Roscoe Village like the seasonal opening of this happy stand serving up creamy custard in the tradition of legendary spots like Kopp's in Milwaukee or Ted Drewes in St. Louis.
Smak-Tak
-- This Polish gem in Jefferson Park is able to stand out in a city full of Polish food by paying attention to what is truly important - crispy potato pancakes, fluffy pierogi and pork cutlets prepared the way your doting grandmother should have done in a perfect world.
Smoque BBQ
-- An instant hit in its underserved Old Irving Park neighborhood, offering smoky brisket, ribs, pulled pork and good sides in an easygoing atmosphere.
Sol de Mexico
-- Mexican sitdown restaurant in the west side Craigin neighborhood, renowned for its complex moles, from yet another branch of the Bahena family.
Spacca Napoli
-- Owner Jonathan Goldsmith studied pizza-making in Italy and imported a massive wood-burning oven (and a pizza chef) to make the best and most authentic Neapolitan-style pizzas Chicago has ever seen.
Spoon Thai
-- Lincoln Square Thai restaurant famous for "secret menu" of brightly authentic Thai dishes.
Sticky Rice
-- Chicago's first Thai restaurant devoted to Northern (Isaan) Thai cooking offers a wide range of pungent dishes (only a few of which involve bugs).
Sun Wah BBQ
-- Roasted duck, chicken and pork are the stars on display in the window at this Uptown temple of Chinese barbecue.
Sunshine Cafe
-- Homey Japanese-American diner welcomes a highly diverse Andersonville crowd for non-sushi Japanese comfort food.
TAC Quick
-- Chic Uptown Thai spot serving eye-opening authentic grilled meats and Thai curries.
Tank Noodle (Pho Xe Tang)
-- Bright and welcoming Argyle Street spot serving excellent versions of Vietnamese soups such as pho and entrees.
Taqueria Los Gallos #2
--If you have eaten Carne en su Jugo, go check out one of the best versions you will find. If you have not tried it, prepare to enjoy.
That's-A-Burger
-- Fresh ground beef (or turkey) and a crazy range of toppings come together to deliver a delectable, advanced seminar on burger design and execution.
"Little" Three Happiness
-- Outstanding Chinatown hole-in-the-wall (from which LTHForum takes its name).
Tierra Caliente
-- A great taco starts with delicious meat, usually cooked long, slow, full of flavor, then chopped and piled on a tortilla. They love the meat here, and it shows.
Toons Bar and Grill
-- Old school bar food, lots of TVs showing the game(s) of the hour. From classic hand-formed burgers to homemade soups and stews, Toons shows that bar grub can be damned good.
Top Notch Beef Burgers
-- If you fondly remember the classic hamburger of the 50's, served with fries and a milk shake, these south side spots in Beverly and Oak Lawn are for you. Nothing nouveau or overblown here, no way.
Tre Kronor
-- Great breakfasts and other homey foods at a sunny, friendly west Andersonville Swedish restaurant.
Troha's Chicken & Shrimp
-- Another Chicago classic, masters of the deep fryer for over 50 years. Troha's does it right.
Uncle John's Barbecue
-- The former pitman at GNR honoree Barbara Ann's serves up delectable rib tips and hot links with a hint of sage at this South Side BBQ hut.
Vera
--Spanish-inspired small plates with an emphasis on artisanal products and the best selection of sherry in the city make for a winning combination at this Near West Side gem. Stop by for some bar bites and imported ham at the Otro Bar where you can interact with the chefs or treat yourself to the full menu with a wide range of impeccable ingredients that change with the season. Who knew bread and butter could taste so good?
Violet Hour
-- More than a bar, this near north side spot features delicious and creative concoctions sure to make an hour or three pass enjoyably.
Vito & Nick's Pizzeria
-- A south side institution and paragon of the Chicago "cracker crust" pizza style.
Whistler
-- Comfortable space, creative (and well researched) cocktails, good music, friendly vibe – come in, grab a seat, let them surprise and delight you. Is there anything more satisfying than the first sip of a masterful cocktail where the end of a day meets the start of the night?
Xoco
-- Bayless' newest venture has pristine ingredients, attentive service, and an unflagging attention to what ends up on the plate. Mexican-inspired or Mexican? Who cares when the soups, sandwiches, chocolate and everything else is so good?
OUTSIDE CHICAGO
Al Bawadi Grill
-- Flavorful meats grilled over lump charcoal, fresh Motawma (garlic-potato spread), and all the other Middle Eastern classics. Consistently of the highest quality.
Al's Deli
-- There is beauty to a simple sandwich, made right, as the brothers who run this Evanston institution clearly understand. Try the Brie sandwich and be sure to save room for a cookie.
Avli Estiatorio
-- Greek beyond Greektown, both in location and concept. Combines traditional dishes with creative touches that give it a contemporary vibe. Go beyond your Greek comfort zone…
Barnaby's of Northbrook
-- Unique, ultra thin-crust pizza -- no deep dish here -- served at the counter, with a little charm and a lot of consistency. A style all its own.
Burt's Place
-- A pizza master who started several of the area's best-known spots now holds court and serves great deep-dish in this homey little spot hidden on a side street in Morton Grove.
Cajun Connection
-- It may be a day trip from Chicago to Utica and nearby Starved Rock State Park, but you can be sure you will not go hungry. Great cajun classics and a chance to admire a master in at the deep fryer.
Captain Porky's
-- Another day trip to a state park, Illinois Beach in Zion this time, is best capped with a visit to this little place with the big servings. Great smoked and fried foods.
Cho Jung
-- Silky tofu in a strong, spicy broth is the star here – Korean health food, really. If only all healthy food could taste this good.
Chuck's Southern Comforts Cafe
-- South suburban Burbank's best restaurant by a country mile, a Frontera alum dishing up high-class comfort food.
Edzo's Burger Stand
-- How many burger places offer you a choice of grilled or griddled? How many offer a toasted almond milk shake that may change your whole idea of a shake? We know at least one.
Fabulous Noodles
-- Chinatown-quality authentic Chinese in a Lisle mini-mall.
Freddy's Pizzeria
-- Cicero deli offering housemade Italian-American dinners, sausages, pizzas, gelato and breads.
Gaetano's Cafe
-- Trust Chef Gaetano and let him share today's creations - he has been pleasing diners for years. Italian with inspiration, and a great deal for a creative and delicious meal.
Gene & Jude's Red Hot Stand
-- Ultra-minimalist hot dog stand in River Grove serving classic Chicago dogs and fresh-cut fries.
Inovasi Restaurant
--A master chef offering a constantly changing menu of creative, and usually delicious dishes. Put yourself in his hands and he will take you on a fun ride.
Johnnie's Beef
-- Italian beef and sausage fans line up all day long at this legendary spot for the quintessential Chicago specialty.
Kabul House
-- Warm, welcoming, BYO spot serving big, bold flavor, intoxicating aromas, and a fascinating variety of textures - a feast for all your senses.
Katy's Dumpling House
-- Despite the name, handmade noodles are the real star attraction at this tiny spot in a remarkably diverse ethnic strip mall.
La France Café & Crepes
-- An accomplished chef, serving sweet and savory crepes prepared with love and skill in a tiny, homey space.
La Quebrada (Aurora, Cicero and S. California locations only)
-- Family of south and southwest side Mexican restaurants excelling at all the standards, including perhaps the best tortillas in town.
Lao Sze Chuan
-- Chinatown Mall restaurant (and suburban sibling) serving seemingly endless menu of Western Chinese specialties.
Lincoln's O
-- A trip back in sandwich time to a simpler era of delicious themed sandwiches – care for a Cal City Special? – will amuse and delight. Portions and prices are hard to beat, but be sure to leave room for some pie, hon.
Naf Naf Grill (Naperville location only)
-- Authentic, fresh, Israeli food in a little fast food spot made homey and welcoming by the hard-working staff and the great food. Fresh pita and many other little touches make it clear they are serious about the food they deliver.
New York Bagel & Bialy (Lincolnwood location only)
-- Go to Lincolnwood, pick up some bagels and cream cheese, 24/7. Enjoy!
Paradise Pup
-- Fans line up at this tiny spot opposite a forest preserve in Des Plaines for fresh-ground burgers full of smoky grilled flavor.
Poochie's
-- Come for the hot dogs and hamburgers, but stay for the fried salami sandwich. A Skokie classic still going strong, proving every day that fast food can be great food.
Prairie Grass Cafe
-- Head up to Northbrook for a "casual meal in the kitchen of one of America's best chefs." Great ingredients prepared to highlight their flavor and quality. Simply delicious.
Renga-Tei
-- Japanese comfort food and friendly service draws a homey, corner-coffeeshop style crowd in Lincolnwood.
Rip's Tavern
--Fried Chicken, French fries, fried mushrooms and a drink or two. Expect to wait unless you go at an off hour, but it is more than worth the wait.
Stop 50 Woodfired Pizzeria
-- Authentic Neapolitan-style pizza, topped with homegrown herbs, in the Chicago vacation-home community of Michiana Shores, Indiana.
Vie
-- A great chef with a strong commitment to regional and seasonal flavors brings a downtown foodie outlook to suburban Western Springs.
Wiener and Still Champion
-- First-class dogs, grilled burgers and freshcut fries, and hand-dipped corndogs are the highlights of this Evanston stand.
Zenwich
-- What comes first – the friendly, involved owners and staff, or the creative, Asian-inspired sandwiches? A place to be treated well, try something new, and eat very well.
RESOURCES
Butcher & Larder
-- Rob's second GNR is a great place to source top quality meat, and learn about it, too. If the trend continues, will the next place be a ranch?
J.P. Graziano Grocery
-- If you love Italian cooking… impeccable products, great selection, and knowledgeable, friendly staff.
Northwestern Cutlery
-- Quite simply, the place to buy knives and get them sharpened in Chicago. Nothing fancy, except the knives.
Pastoral
-- High quality cheese and very knowledgeable staff combine to make this a very good choice for cheese shopping. They also offer some good charcuterie and sandwiches, but the cheese is the draw.
Ream's Elburn Market
-- A mecca for fans of sausage, and cured meat of many flavors, all made in-house. Truly world class.
Romanian Kosher Sausage Company
-- Providing glorious meat for over 50 years. Not just about sausage, but great fresh meat as well.
Spice House
-- A vast range of top quality spices and herbs, all of impeccable freshness. An invaluable resource for any cook.
Three Floyd's Brewery
-- A temple of beer hidden in an industrial park. Always worth a visit to see what these master brewers are thinking, doing and brewing.
About LTHForum.com
Revised March 2013