With the help of Drake Ramoray, (well, he did basically EVERYTHING,) the seebee household is the proud owner of half of a pig. I can't go into much detail about how the pig was doing every so often, I simply don't know. Never visited and hung out with Ren. But, on at least one occasion, I brought Drake a bag of scraps (melon rinds, bread, crackers) that I thought Ren would enjoy, and I like to think Ren appreciated the sentiment. Ren was a Hampshire, or Berkshire, or some kind of Shire, or maybe not. Drake can tell you more of the breed if he cares to chime in. I know Drake, and I know what he stands for when it comes to food, and feeding his kids/family, so I didn't really have to worry about the health concerns. Again, Drake can provide the deets there. I just know Ren was happy, and raised properly, and wasn't chemical-i-fied in any way. Before Ren gave the ultimate sacrifice, I asked if Drake would take a few pics: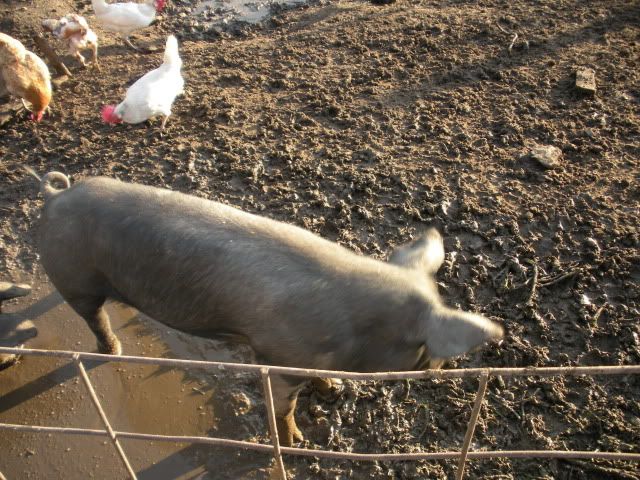 Nice lookin pig, if I do say so, myself.
I spent about ten minutes thinking of a name. You wanna make it mildly cutesy, right? My 1st thought was Hamlet, which is too obvious, but still ok. Next thought was Lincoln (Abra....
HAM
, of course, right?) Then I thought to my self, "Self, you think you're clever, dontcha?" Thus, the name "Ren." Someone will figure it out.
So, Drake raised little Ren, and then brought it to a butcher. The butcher then called me to discuss what I'd like done. This being my first procurement of an animal like this, I didn't know what to expect. Drake and the butcher could not have been more friendly, communicable, and all around helpfull. Class A folks, and I would not hesitate to do this whole thing again with any other animal offered. I know he has offered a few lambs, but I'm not a major lamb fan. The butcher walked me through what we could do, and after Drake's recommendaations for how I eat, I opted for not so much of the cured meats. Actually, I think bacon was the only real cured thing I ordered. Fresh meat for the rest along with a few lbs of sausages. I asked for the ham and shoulder to be cut in a few extra chunks so it would be easier to manage for the small seebee household, and the chops to be packaged up in twos. No issue. I asked for the italian sausage to be EXTRA hot, with only about half of the salt that is normally used in their recipe. No problem. I asked for the bacon to be made with only HALF of the salt that they normally use. No problem. Sounds good to me. I didn't get the head. It just seemed like it would be a tough sell for the family members. Here's what Ren looked like when I brought him home:
Not as many neckbones and spares as I thought I'd get, but if I looked it up, or asked Drake or the butcher, I'm sure they would have told me what to expect. I generally had no clue. I'll be making some green chile (scored a TON of roasted, peeled, chopped, frozen Hatch chile,) gravy (red gravy,that is,) pulled pork, tamales with the lard, and looking for suggestions on other things to make and post in this thread. I'm hoping the chops are as luscious as David Hammond's Ermine produced, we shall see. The first meal that Ren helped us out with was a simple brekkie: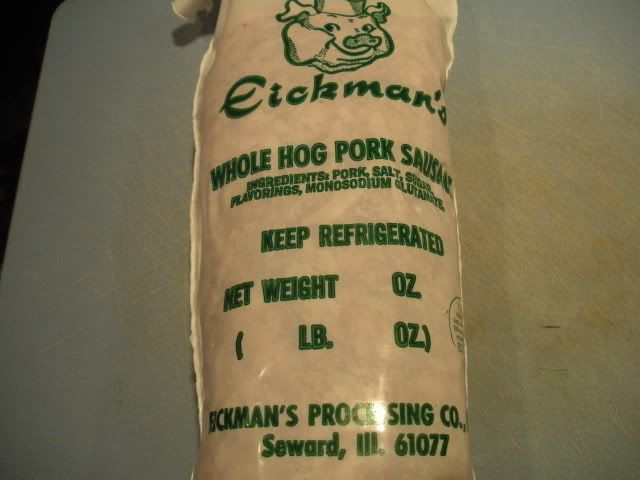 Drake told me that the butcher's breakfast sausage was mild and not too salty, and he pretty much nailed it. The butcher told me they were "famous" for their breakfast sausage, so I felt compelled to try some. We have inlaws come stay with us several times a year as well, so why not get some mildly schnazzy sausage for the kids with a back story?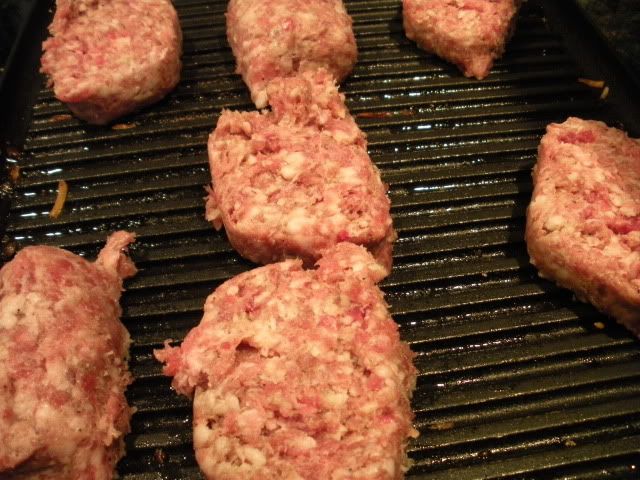 We busted out the fancy Seebee's "Strawberry Rhubarb Vanilla Bean" preserves to celebrate Ren's arrival.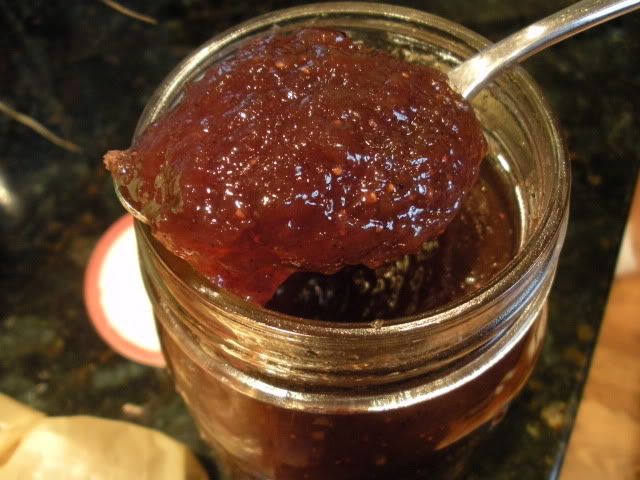 Jr's plate: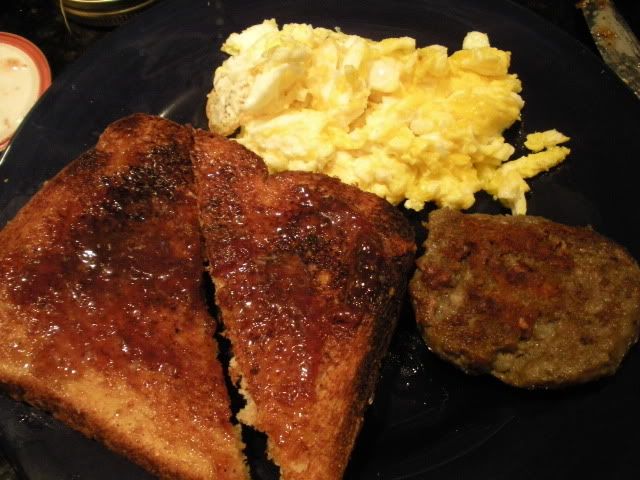 Seebee was feeling a llittle more peckish: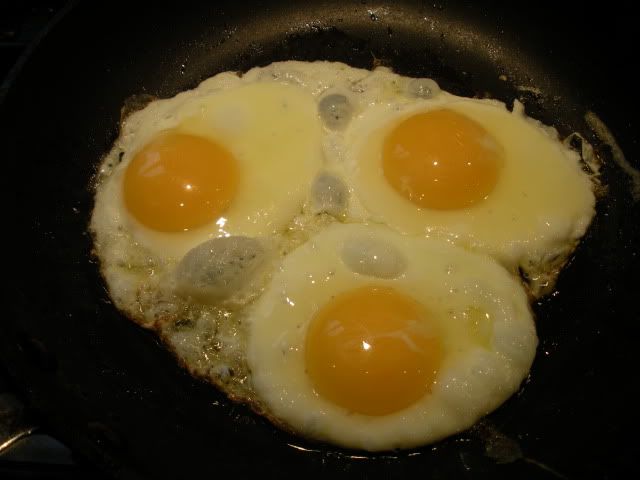 Plated, with a little salsa verde for kick: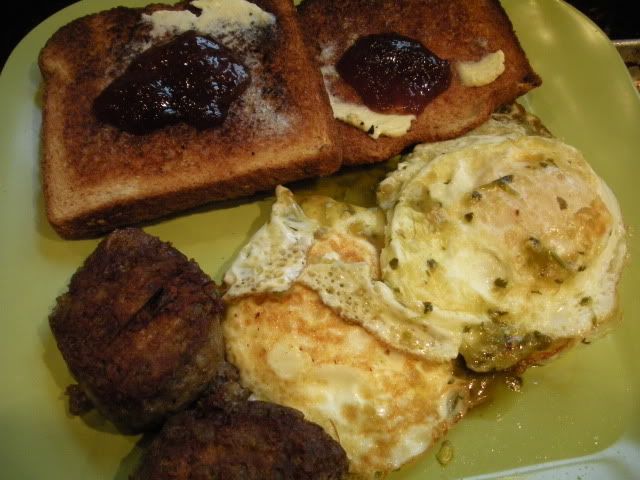 The sausage was generally as described by Drake Ramoray. Mild, not too salty. Definitely didn't have a "processed" taste to it. I can't wait to delve more into what dear little Ren has to offer.
We cannot be friends if you do not know the difference between Mayo and Miracle Whip.