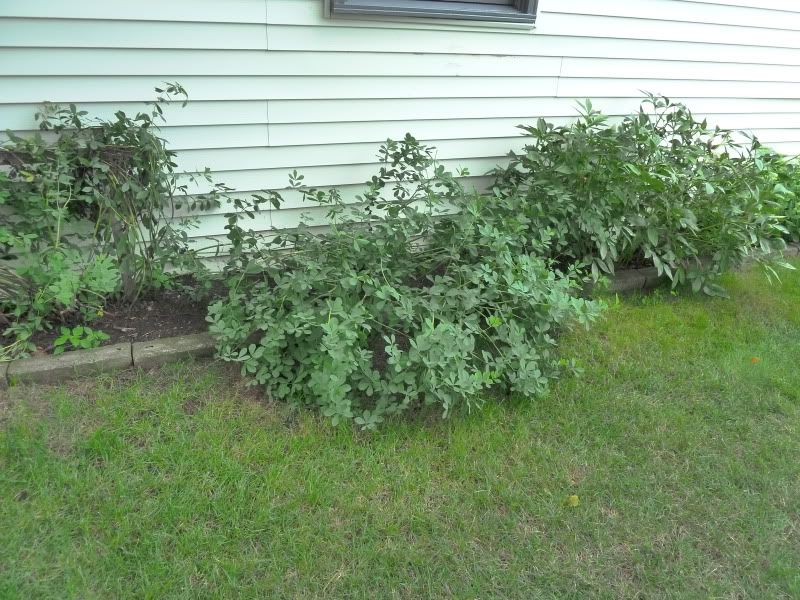 This is the plant itself. I have noticed that a few weeks after I purchased the home, the stalks and pods began turning black.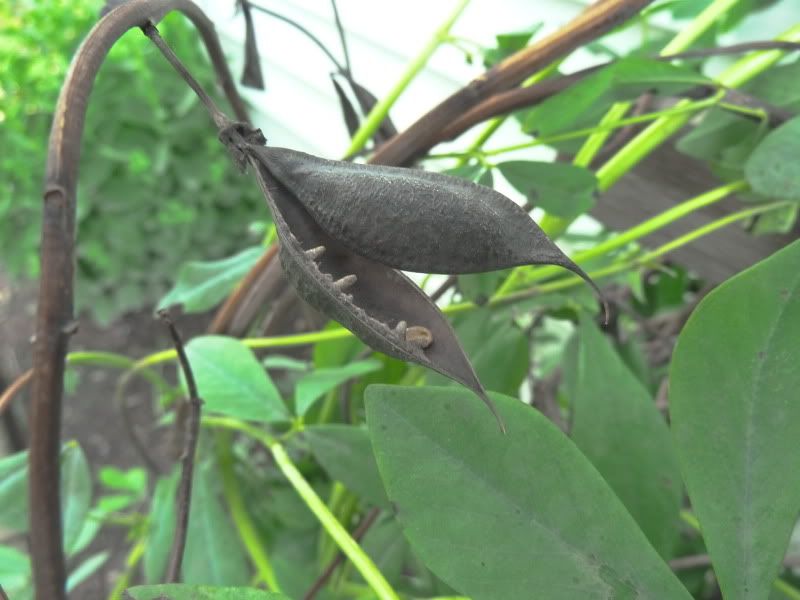 This is an image of a pod. I'm pretty sure this isn't anything edible. It hasn't made any type of flower either, but I purchased the home in late June, so there could have been flowers earlier on.
There are 2 bushes, and they have very long vine-like arms that have gotten out of control. I actually wrapped the other plant around some wood in an attempt to trellis is so that it isn't all over the place.
Any ideas what this might be?
Also- thanks to GP for the help posting a pic.