stevez wrote:
White Palace Grill is now a postage sized shrine to the mom & pop establishment amid the big-box stores and chains that have completely engulfed the rest of the block where the restaurant resides.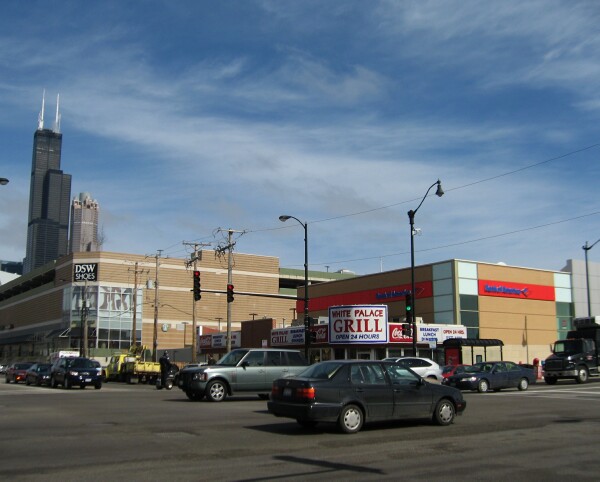 Steve's tuna melt was fine, if anything too healthy a version, open face and not in the least oily from the grill, my dream melt, be it tuna or burger patty, is sandwich style, ever so slightly oily from the grill and dark brown crisp. As an aside, I recently had the pleasure of meeting an LTHForum lurker, also an ex Wisconsinite, who whole heartedly agrees with my take on patty melts, in fact, she went me one better in that her father always put jalapeno in his
closed
face tuna patty melts.
WPG Tuna Melt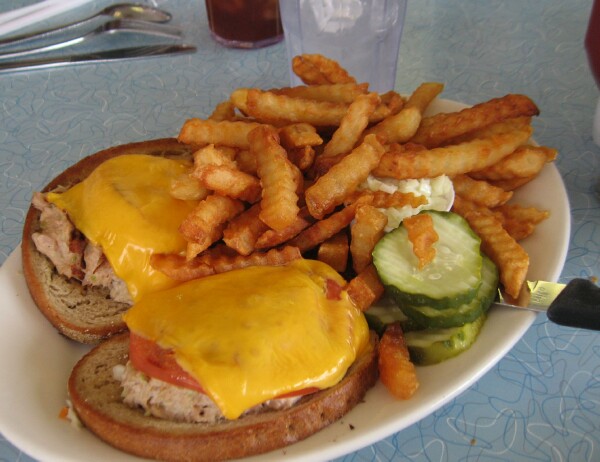 I hit lunch time paydirt with the best version of Chicken and Waffles this side of
Roscoe's
in LA. Before getting to the GastroPorn pics I should note chicken and waffle is not a regular menu item at WPG, they have fried chicken, they have waffle not a combination of the two. Fried chicken comes with soup, potatoes, veg, rolls etc. so I asked our very nice waitress Laura if she would sub a waffle for the sides. After a short consult with the day manager, who gave her carte blanche to do as she pleased, I was the soon to be the happy recipient of chicken and waffle for the price of a fried chicken dinner.*
Fried chicken was quite good on it's own, greaseless, juicy, nice balance of spice.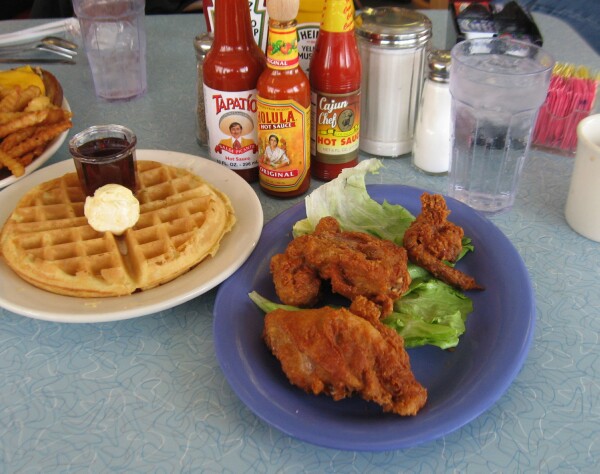 But when paired with the waffle.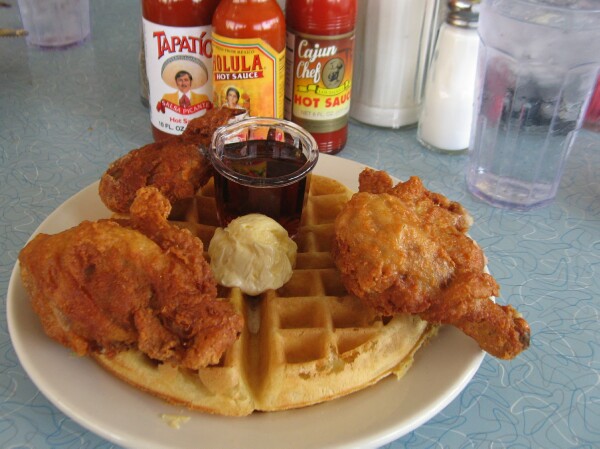 Topped with a wee bit of Cholula hot sauce and syrup, heaven on a plate.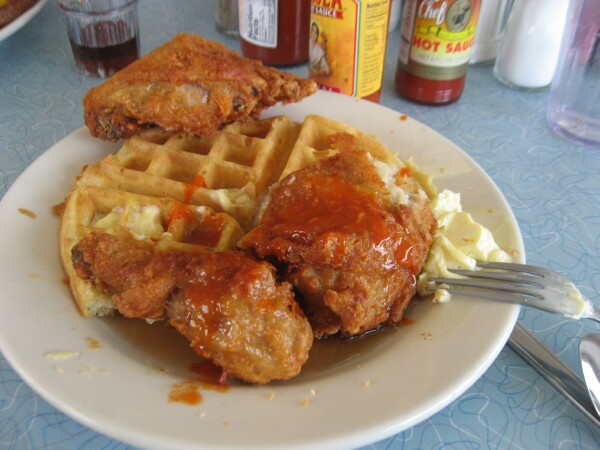 ]
Be sure to check out the Chicago greats mural.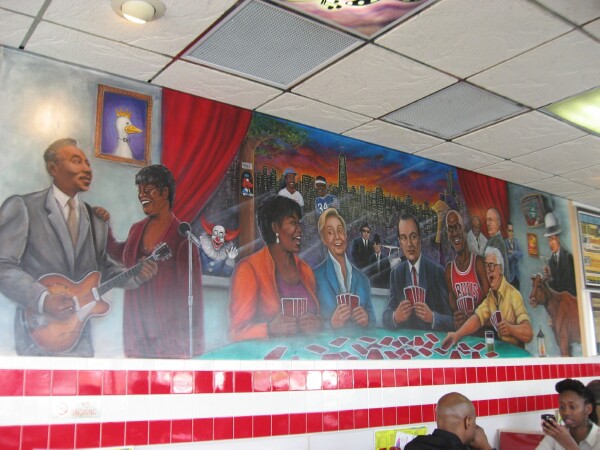 If not apparent from my post, I recommend
White Palace Grill's GNR
be renewed.
Enjoy,
Gary
*
It is quite possible, even probable, a different shift, WPG is open 24/7, will charge a completely different price for Chicken and Waffle
_________________
Sauce on the side, always, implied, axiomatic..........never a doubt, BBQ sauce without.
Low & Slow