LTH,
Had lunch at the recently discussed Mandarin Kitchen yesterday with Peter D and Z1. As has been outlined by both
Seth Z
and
Rob
the Fish with Seaweed is absolutely delicious.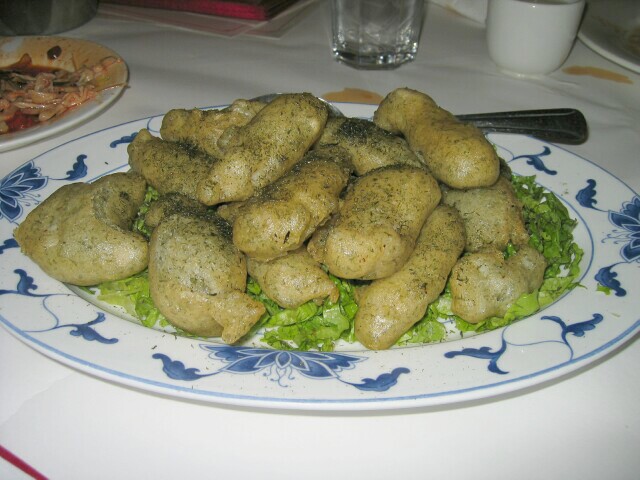 Xiao long bao aka Soup Dumplings were excellent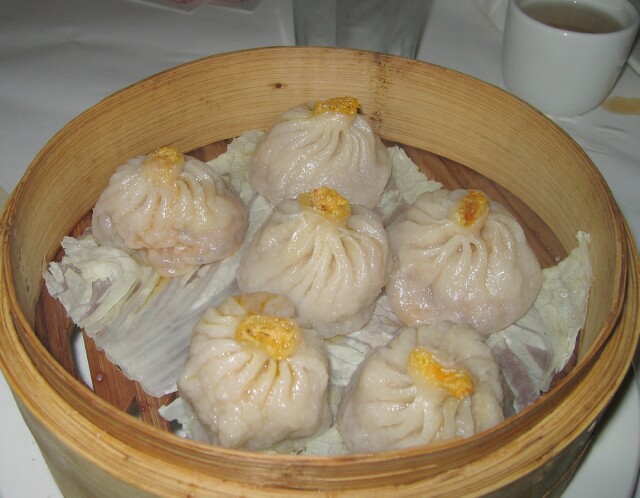 and Sesame bread very good. We thought the sesame bread had a little bit of shredded dried pork in the dough, but Aide, co-woner of Mandarin Kitchen, said it was vegetable powder. Either way, it lent a nice flavor and slight additional texture.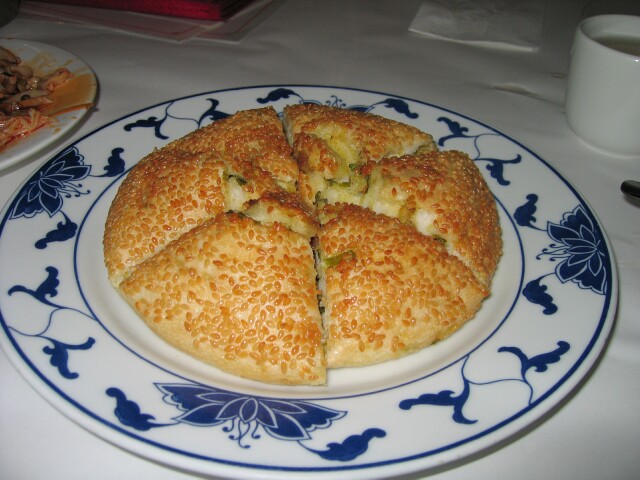 1/2 & 1/2 Beef tendon in chili oil and pork stomach in chili oil was just to my taste.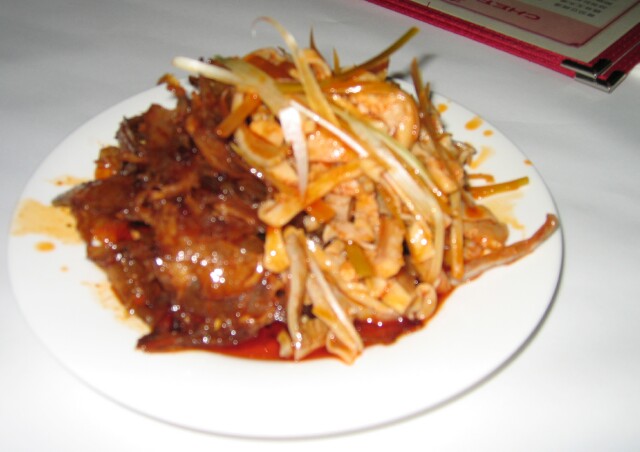 We also had Pan fried noodle Shanghai style. Which was ok, but not something I'd order again.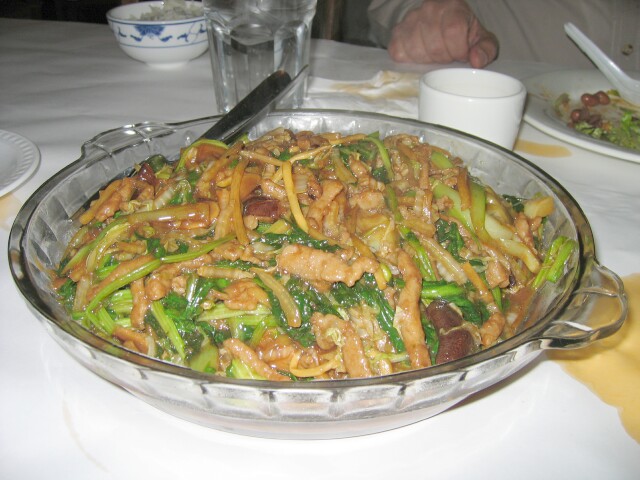 Braised Duck with Shiitaki mushrooms and vegetables, which turned out not to be to our, or at least my, liking. Even Z1, a staunch supporter of duck in all forms, said the duck had lost that "ducky flavor."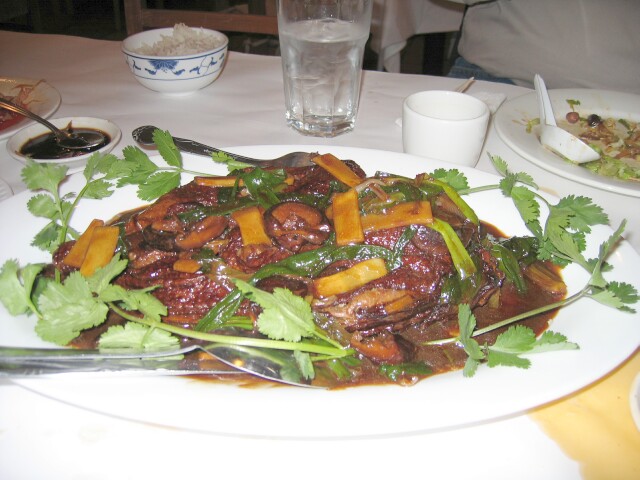 5-spice boiled peanuts gratis were flavorful with 5-spice, but we had to ask.
Next time at Mandarin Kitchen, which will be soon, in addition the soup dumplings, fish with seaweed, and a few cold appetizers in chili oil I plan on trying the homestyle soup Rob referred to, Casserole with fresh pork and salt pork. (Yan du xian)
As ReneG mentioned the new Mandarin Kitchen, aka Da Jiang Nan Bei, is co-owned by a man named Lui, who has a barber shop in Chinatown Sq across the street, along with Aide Zhang, who so graciously assisted us in ordering.
Mandarin Kitchen has hot pots, with a separate hot pot menu, we saw one being served and it looked delicious. TonyC commented favorably on the hot pot
Here
Mandarin Kitchen also serves "Mandarin Style and Shanghai Style Breakfast" on Friday, Saturday and Sunday from 9am to 1pm.
Enjoy,
Gary
Mandarin Kitchen
2143 S Archer
Chicago, IL 60616
312-328-0228
Last edited by
G Wiv
on November 9th, 2004, 4:42 pm, edited 1 time in total.