I'm still stuffed. Here are a few more pix: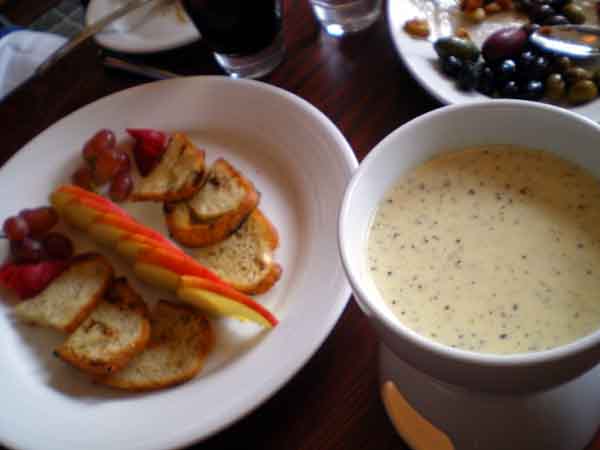 Herbed cheese fondue (sorry, don't remember the type of cheese) - worked well with the bread, toasts, and apples. A less inspired choice to pair with the strawberries.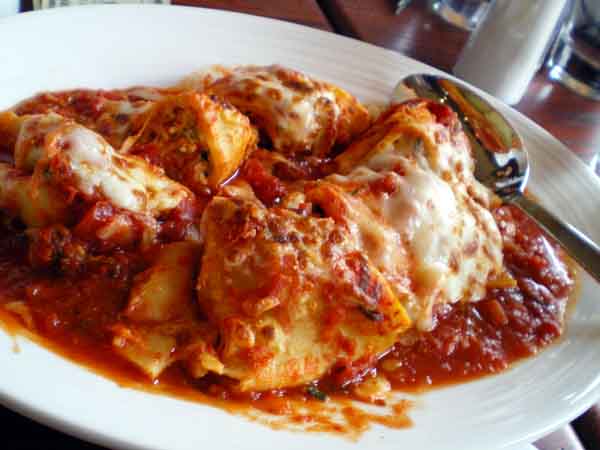 A stuffed pasta with cheese (again, sorry, don't remember the actual name). An especially filling entree for the psuedo-vegetarian in the group (who also seemed to enjoy the trout wrapped in speck).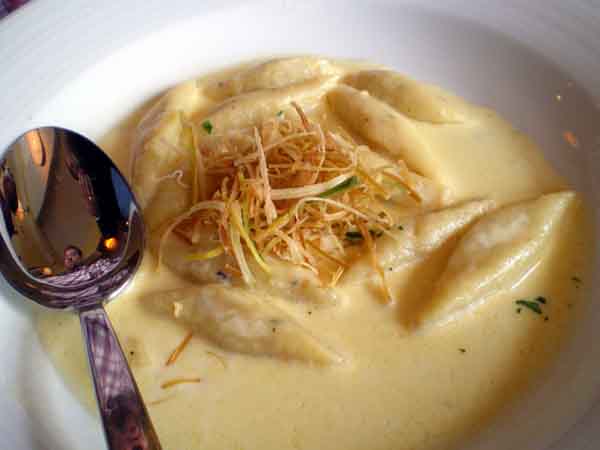 Feather-light gnocchi in a cream sauce. (Notice the unusual shape. Also notice the less-unusual sight of Octarine chomping at the bit to get the picture-taking done, so he could chomp on the gnocchi, as reflected in the spoon.)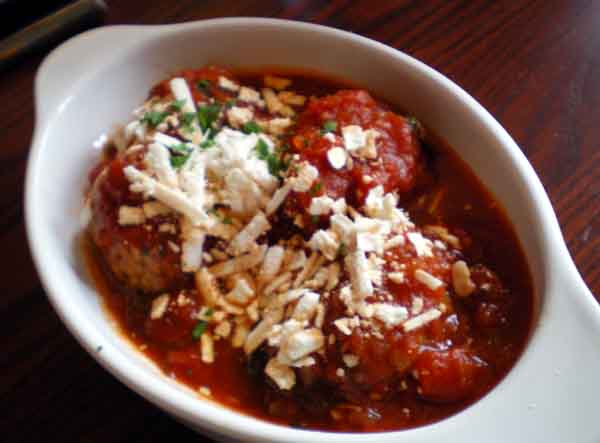 The famous, previously discussed meatballs - really, not bad.
cilantro wrote:Oh, and don't order anything with meatballs. Just don't.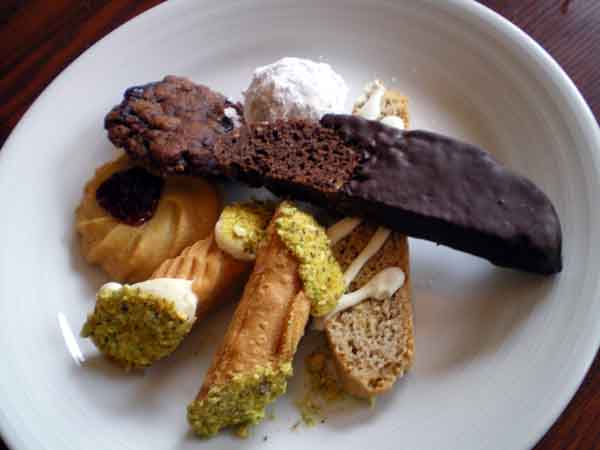 Since apparently we still appeared undernourished, the kitchen came out with several platters of cookies for dessert.
Many thanks to all who showed up, especially Octarine, who knew the owner (Robert LaPata, a vet of LEYE and other well-known restaurants) and asked him to just bring us whatever best represents what Omaggio does. He said that his plan is to feature an homage to a different Italian region each season; currently the menu is derived from favorite foods of Alto Adige (I believe) - the smallest, coldest and least populated province in Italy.