I don't think Jesse's Mexican Grill has gotten a single mention on the board since our
very good Evanston Lunch Group™ meal there last year.
So I made it my business to revisit it last Friday. It was hitting on all cylinders (or maybe I could think of a an even more clichéd term to say it was good?)
Jesse's occupies that space between the high end Mexican restaurants and the little tacquerias. It's an ambitious menu, without the ambitious prices. For a Friday night, it was, sadly, not very busy.
The meal started out with three salas – a rioja, a verde, and a pico de gallo. Each was distinctive, with varying heat levels.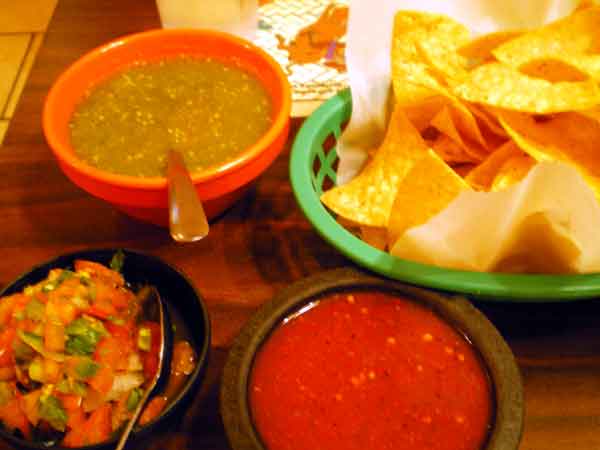 After the salsas, we really didn't need another starter, but I remembered loving the Cocktel de Camarones y Pulpo from our Evanston lunch. Served in what appears to be an old-fashioned milkshake glass, it's a ceviche-type preparation in a flavorful, tomatoey sauce – perfect for spooning over the supplied saltines (or the chips, or eaten plain …)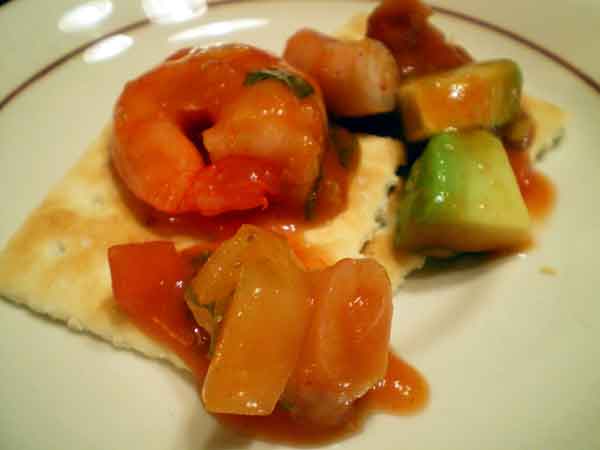 The Pechuga was a nicely grilled (I could taste the char), flattened chicken breast with a thin layer of tomato and chiles under the cheese topping.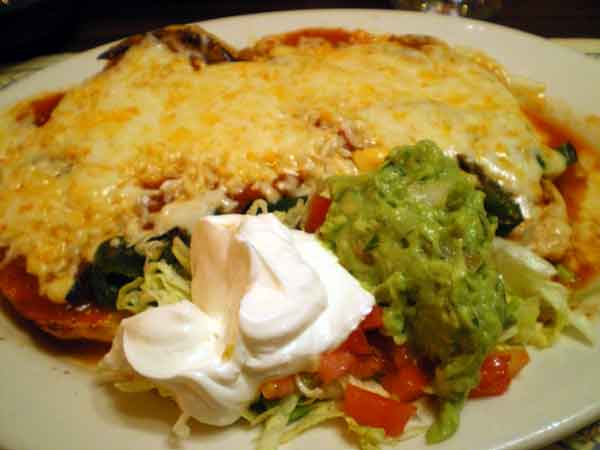 Tilapia (not one of my favorite fish) was topped with a chunky tomato sauce. The fish was its perfect carrier. And the roasted potatoes accompanying it also were well flavored - possibly boiled in a rich stock before roasting?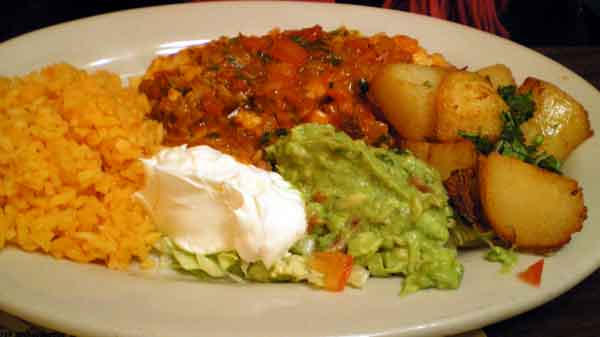 Portions were generous, so there was no need for dessert. It's BYOB, and the tab for two, before tip, was under $30.
I like Jesse's, and I hope to hear of others' experiences there.
Jesse's Mexican Grill
6950 N. Western Avenue
Chicago, IL 60645
tel: (773) 856-6050