Thanks to Mhays for organizing. I've always liked Jilly's, but had only been there for lunch once before, and that was many years ago. I was surprised there was so much elegant food, yet we came away for $20 each.
We started with two appetizers.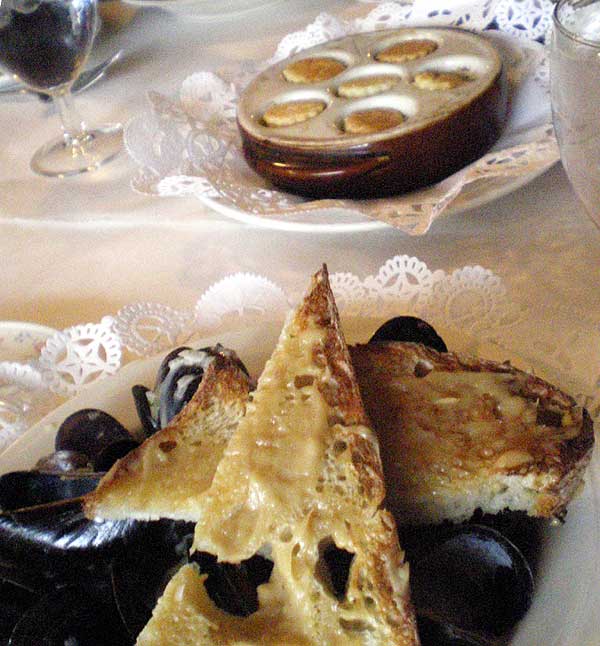 (top)
Escargots a la Bourguignon
, baked with Herb Butter and Garlic, topped with puff pastry, and
Mussels Marinieres
, tossed with Tarragon, Shallots and Chablis, finished with Cream, Served with Garlic Bread
I thought the escargots were very nice - not rubbery, like they can be if overcooked, and with a restrained hand on the garlic butter. The mussels were clearly a hit ... some were better than others, but overall a great dish. There was minor fighting over soaking up the sauce with the excellent bread.
Everyone ordered their own main dish. I'll start with mine.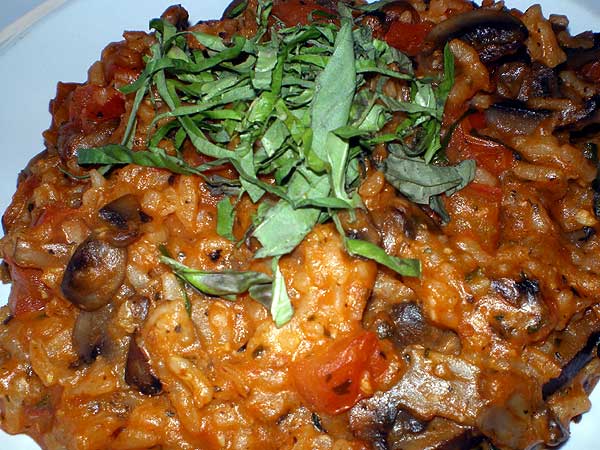 The
Mushroom Risotto
(huge portion) tasted much better than it photographed. To my mind, the mushroominess was there, but muted beside other flavors of tomato, herb and Parmesan. But overall, it worked. I took a half portion home and had it for dinner.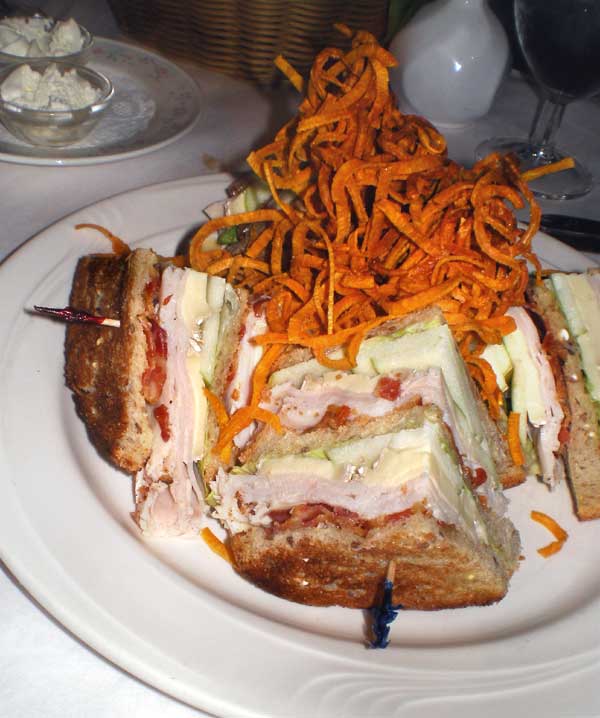 Jason's
Turkey, Bacon, Brie and Apple Club
with Honey Mustard on Multi-Grain Toast was huge, with crispy sweet potato fries for texture.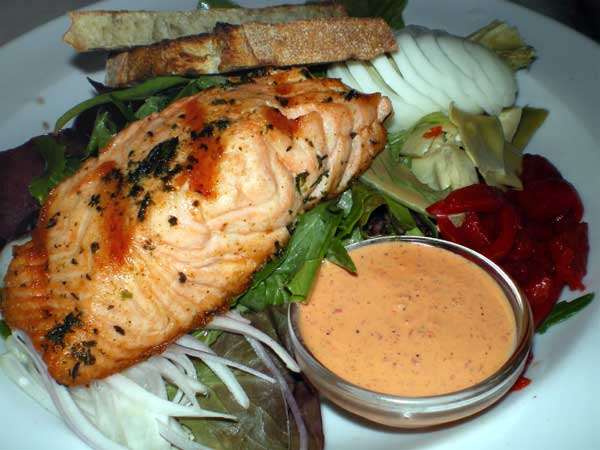 Ms. Jason had the special
Salmon Salad
- nicely done salmon, in an almost-niçiose-style salad.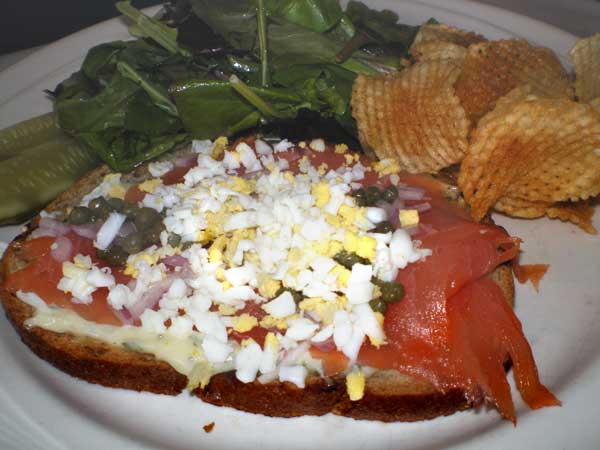 Meanwhile, tarte tatin continued the salmon theme, with her
Smoked Salmon Sandwich
with Tarragon Mayonnaise Chopped egg, Onion and Capers.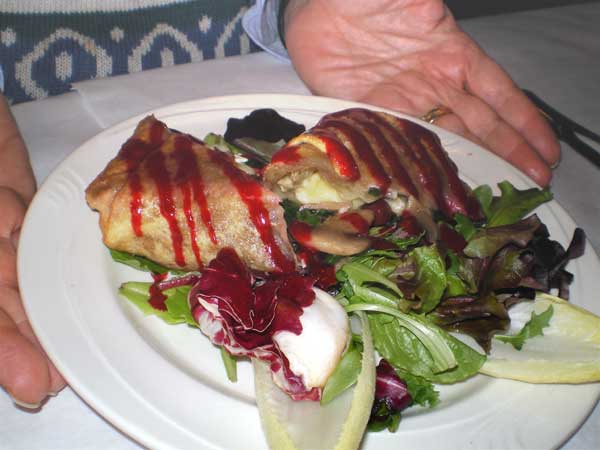 Gary's
Spring Roll
with Mushrooms, Sweet Cherries, Spinach, and Brie Cheese with Mixed Greens and Raspberry Vinaigrette just didn't work for me - textures and flavors just didn't seem to come together. Asian food may not be Jilly's strength. (Hands courtesy GAF.)
I didn't get a photo of ChgoMike's Croque Madame, but, hey, he had a camera there, too.
Overall, I was surprised at the quality/value at Jilly's for lunch. Service was also highly professional. Last time I was there for lunch, I wasn't focused on the food.