Here are the results of a very succesful fauxstrami. Approx 9 total hours to smoke, steam & rest the corned beef, and to turn it into a tender, flavorfull faustrami & int eh end a sandwich.
It only took 10 beers, and a half a flask of tequila, but I was more than happy with the results, although I do not think I will have time to tackle the larger corned beef I have for the MIM. Looks like it will be just ribs.
Heres a recap. Soaked the 3# corned beef overnight, changing the water every 4 hours or so, took out most of teh salt as the finished product wasnt salty at all. Applied a rub of corriander, black pepper, and garlic powder. Smoked at 245-255 for 6.5 hours, until I reached a tep of 170. Removed from smoker placed brisket on a rack in a metal pan, and filled the bottom of the pan with boiling water, covered pan with foil, and put the brisket in the convection oven @ 255 until I reached 195 degrees(I wanted 205, but I was getting hungry). Once I hit this temp, I wrapped the now fauxstrami in douel foil, and let it rest for about 30 minutes before i sliced it.
The end product was peppery, packed with flavor, and tender. Made some great sandwiches, and a little left over(had a slice for breakfast, and it was even better than last night).
beginning product: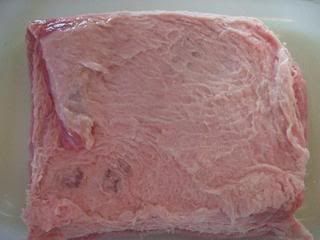 corned beef after overnight soak: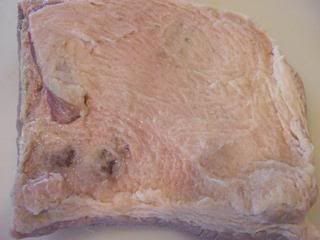 rubbed brisket: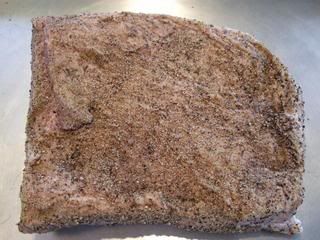 Coming off the smoker before steam: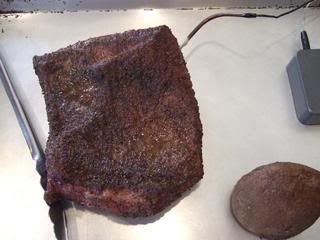 after steaming: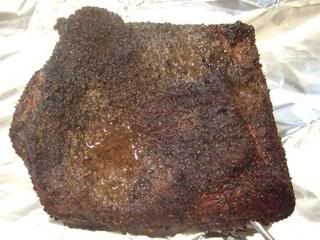 slicing:
brilliant..!:
damn....!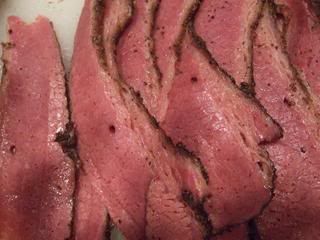 Rachel: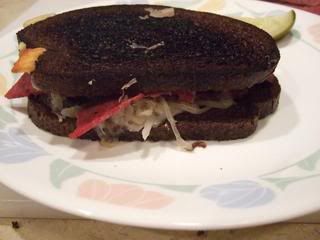 slainte..