LTH,
Holiday gifts, harrumph!
Thin odd shaped metal pan with included recipe. Scandinavian Almond Cake, never heard of it, right to the ReGift pile.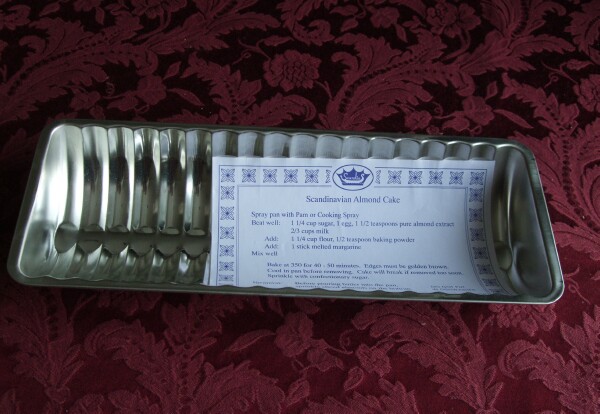 Jump to Christmas day, sister in-law breaks out a freshly made Scandinavian Almond Cake, looks delicious, toasty almond aroma fills the room. Halfway through the fist bite I'm making a mental note to move the Almond Cake pan from regift to keep/use.
Ten degree Sunday seemed the perfect time to give Scandinavian Almond Cake a whirl. Recipe is dead-easy, a simple quick cake batter poured into a lightly greased ridged pan.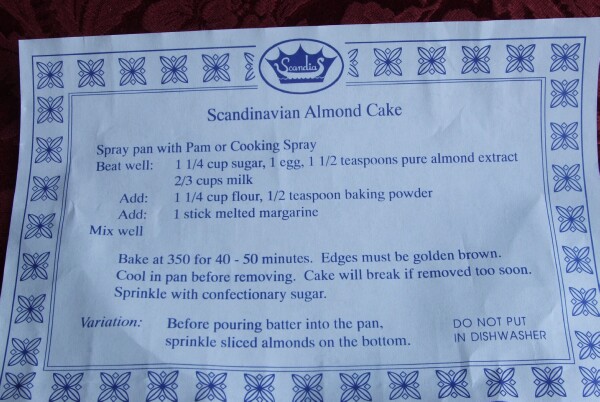 I made one change, used salted butter instead of margarine and went with the sliced almond variation.
As per instructions I let the cake cool in the pan before removing.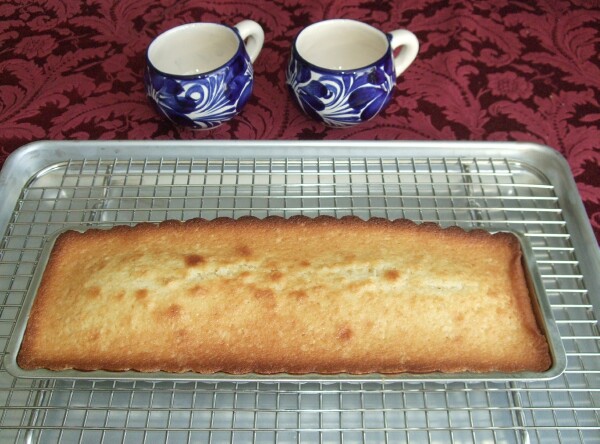 Dust with powdered sugar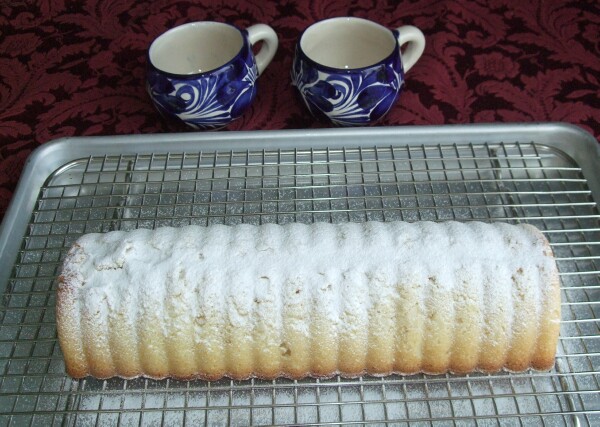 Slice, serve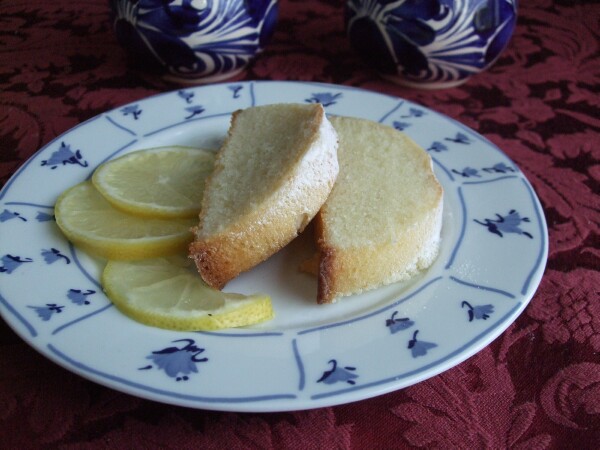 Moist, with significant almond flavor, when still warm an almost marzipan quality, a bit overpowering. Subtle flavor at room temperature.
Notes for next time:
- Toast almonds before layering on bottom of pan
- Let cool to room temp before removing from pan
- Make lemon curd or whipping cream with citrus as accompaniment.
Our Scandinavian Almond Cake pan w/recipe was purchased at the Swedish Shop on Foster, the Internet sells them as well.
Enjoy,
Gary
Sweden Shop
3304 W Foster Ave
Chicago, IL 60625
773-478-0327
http://www.theswedenshop.com
_________________
Sauce on the side, always, implied, axiomatic..........never a doubt, BBQ sauce without.
Low & Slow