stevez wrote:
Don't get me wrong, the burger was excellent, but the regular burger at Edzo's is excellent, too.
My Dietzler Farm single griddled burger was delicious but, like Steve, I was unable to detect a difference between the regular griddled burger, also delicious, and the upcharge Dietzler. Commendable effort, but better in theory than on the plate.
Edzo's Daily Special for 1.22.10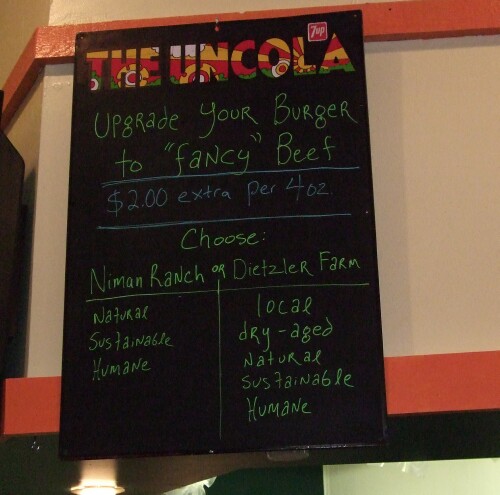 Loved the off-menu sometime special Aztec Shake, smooth, rich, hint of heat. Eddie experimented with the concept at the pre-opening
Shake Out
and it was a little rough around the edges, unbalanced with a slightly gritty texture. I had it a second time a few weeks later and, while the chili heat balance was better, there was still a slightly gritty quality to the shake. Third time was the charm, Eddie reached in to his
fancy chef
bag-o-tricks made a ganache with Mexican chocolate then added the chili (ancho/cayenne) resulting in a creamy smooth balance of sweet and heat with the Mexican chocolate lending a subtle note of cinnamon.
Edzo's Trilogy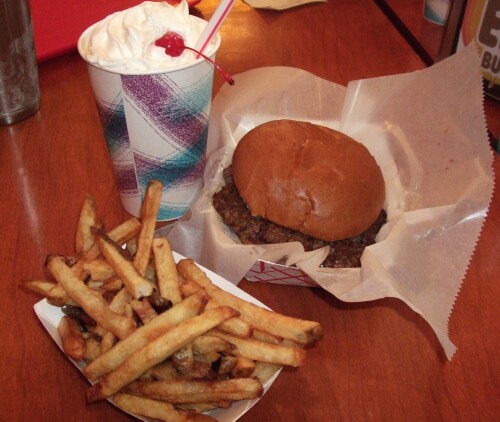 Shakes, of any stripe, are messy business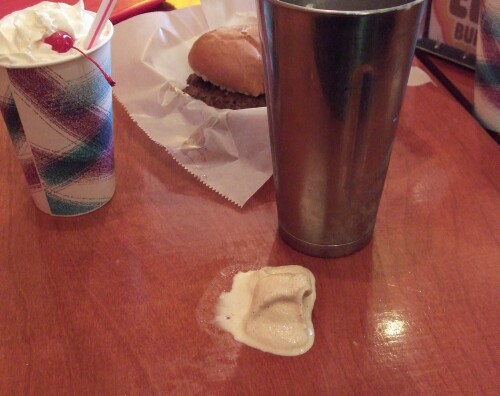 Still haven't tried a corn dog, and I do love corn dogs.
Enjoy,
Gary
_________________
Sauce on the side, always, implied, axiomatic..........never a doubt, BBQ sauce without.
Low & Slow