La Ley is definitely the place. My new favorite taqueria; too bad it's so far away for me to get to regularly during the week.
The Al Pastor was juicy, yet crispy. Full flavored, yet not greasy. They made their al pastor on the spit that morning (Sunday), carved it all off in small, crisped, carmelized shavings, kept it covered on a plate. When I came in around 11:30 they crisped the pieces on the griddle and served it with fresh cilantro and onions which really tasted great.
The Borrego (lamb) was also very good. The lamb was also crisped on the grill before serving in tacos with onions and cilantro. Slightly gamey, which I like, which was balanced nicely by the lime, and brought out by the salt.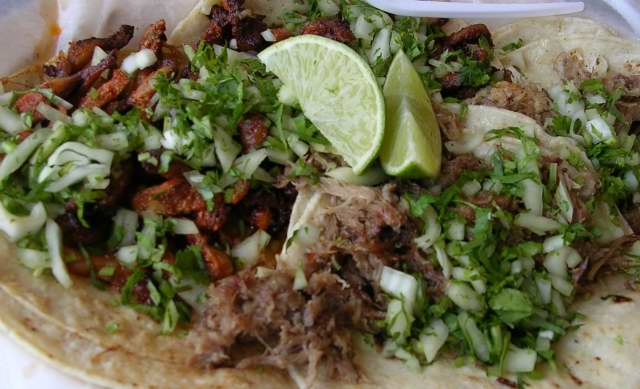 The star of the morning turned out to be the chilaquiles in green sauce, served with a fried egg and a really juicy piece of steak, along with beans, rice, cheese, crema, lettuce, and tomato. Really a lot of food and a very nice meal.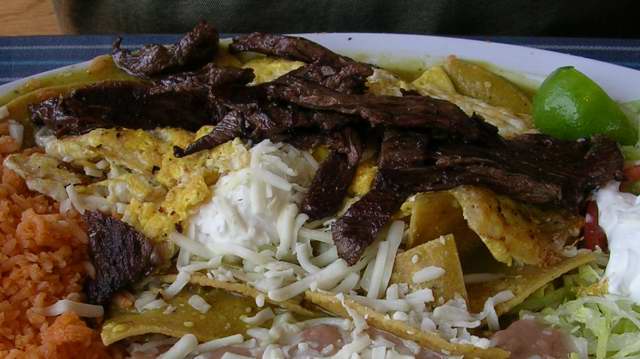 Overall, what can I say, they just get it. They know how to prepare meat and it tastes great. Thanks to Rob and the eagle eye of the Condiment Queen for spotting this one!