Mom's Old Recipe Mexican Restaurant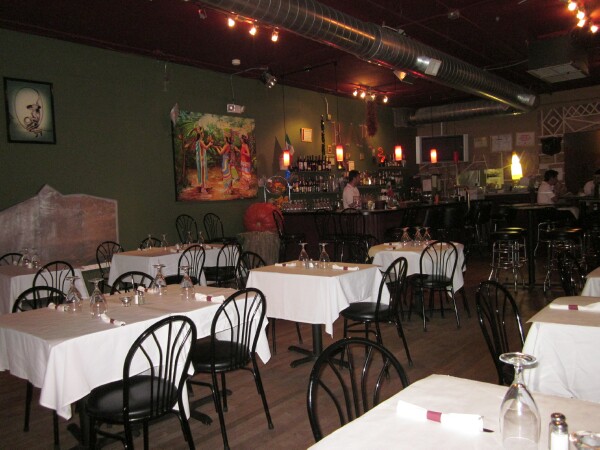 Full bar, engaged staff, nicely decorated, tasty house pickled veg with a hint of sweet alongside chips and salsa.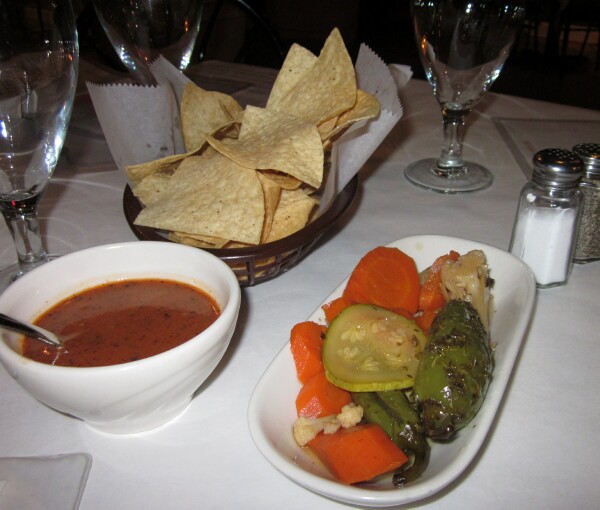 Crisp empanadas with requeson a delicious start, perfectly cooked shrimp marred by bland sauce followed by soupy queso fundito con chorizo served with too few tortillas.
Empanadas with Mexican ricotta (requeson)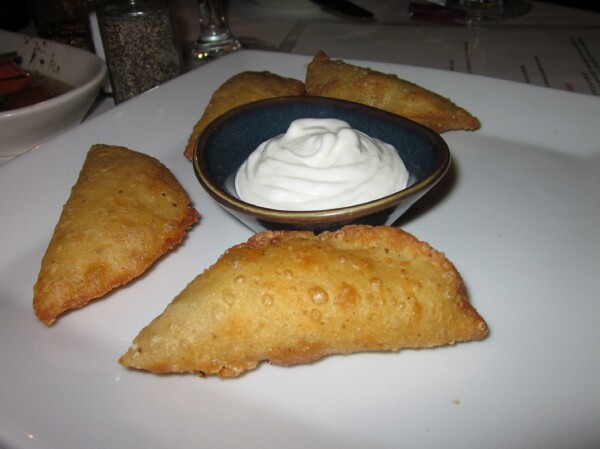 Queso Fundito w/chorizo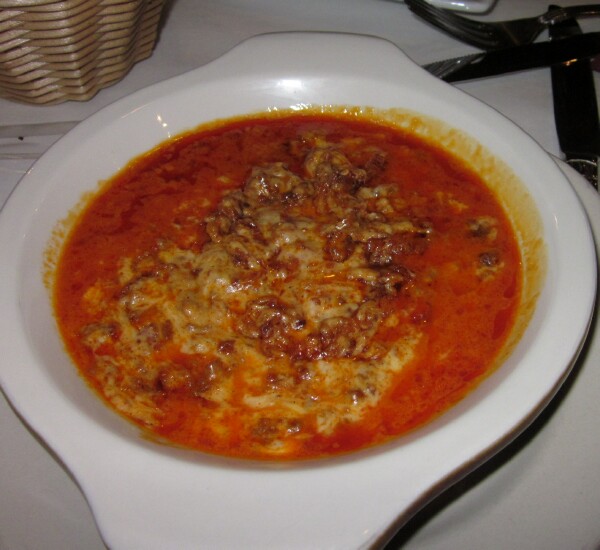 Bride the clear winner in the entree selection, tender shrimp sauteed with pasilla pepper cranberry red wine sauce, garlic and guajillo peppers.
Shrimp Al Ajillo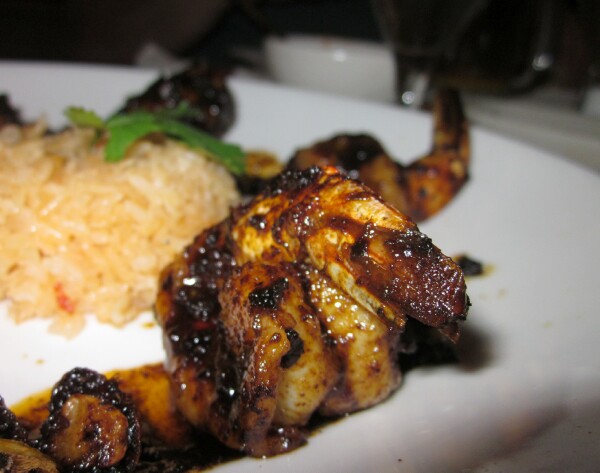 Standard issue Enchiladas Verdes disappeared so fast I did not get a taste, portion more suited to appetizer than entree.
Enchiladas Verdes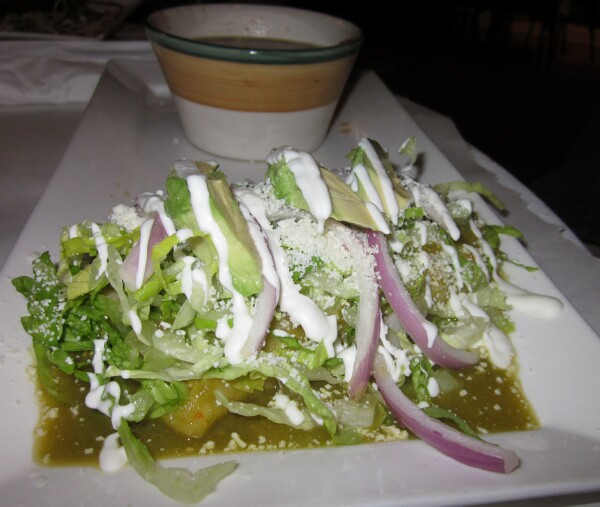 Fish tacos sounded good, though I should know better than to order tilapia, two slightly overcooked cigars of bland pond chicken on single tortillas with wet shredded cabbage. Fourth person at the table thought fish tacos terrific, but he lives in the burbs, likes Pizza Hut and eats McD's twice a week.
Fish Tacos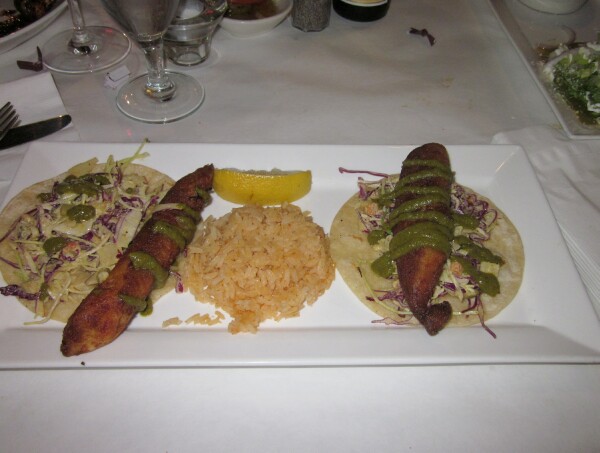 Choco Flan, sticky moist gooey, over the top, not to my particular taste, Sopapillas w/butter pecan ice cream impossible to stop eating.
Choco Flan, chocolate cake topped with caramel flan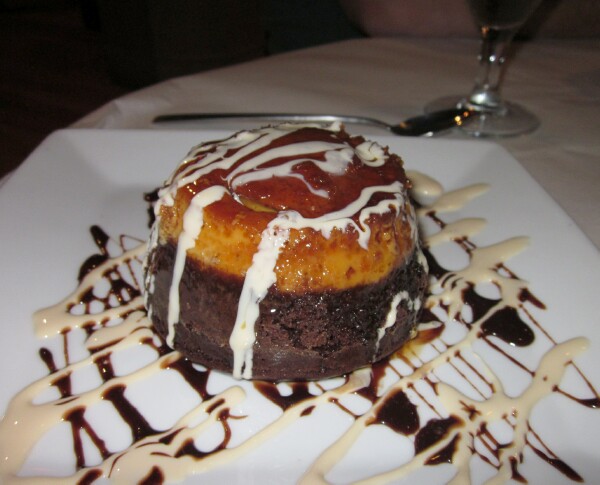 Sopapillas, cinnamon, brown sugar w/butter pecan ice cream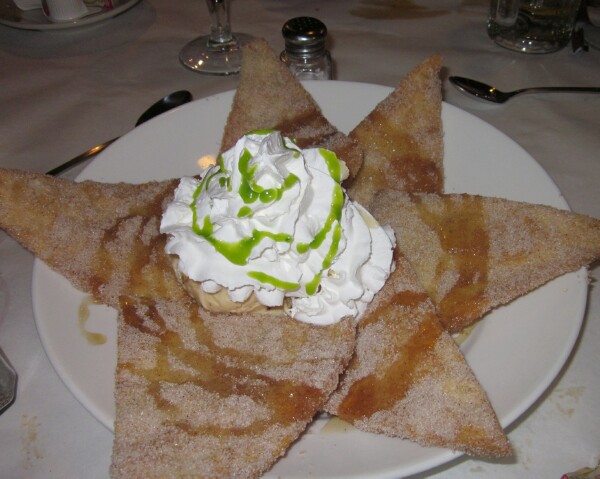 Mom's Mexican show clear potential, though for now it goes in my nice ambiance dumbed down flavor file along with
Alcatraz
,
Wholly Frijoles
and others of that ilk.
Enjoy,
Gary
_________________
Sauce on the side, always, implied, axiomatic..........never a doubt, BBQ sauce without.
Low & Slow