LTH,
Took a page from Seebee's playbook and grilled Moo and Oink
Turkey Hot Links
, while at M & O, not quite the Memorial Day madhouse I expected due to pouring rain, I also picked up pork hot links, High 5 BBQ sauce, recommended by
Da Beef
and, after a pleasant conversation about the health benefits of greens with a sweet and very healthy looking 77-year-old, bought mustard greens, turnip greens and turnip "bottom" When I asked if it was ok to mix turnip/mustard greens she said absolutely, but collards should always be cooked on their own.
Mess o Greens (turnip/mustard)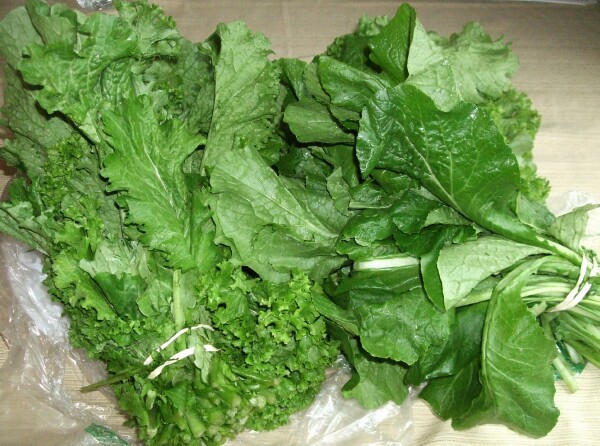 Made a few ounces of hot pepper vinegar to go with the greens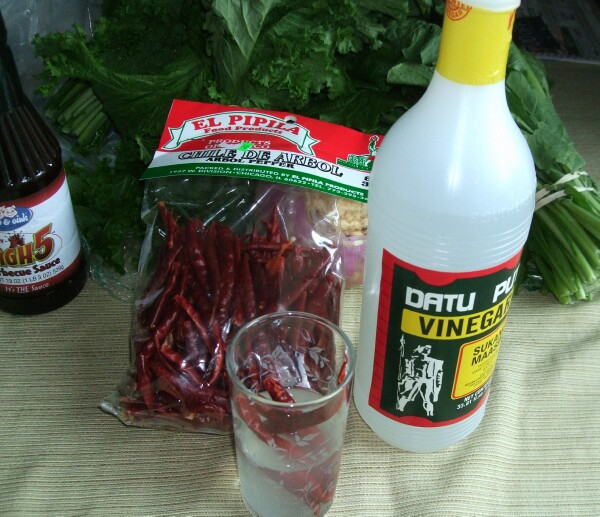 Greens, Ducks in a Row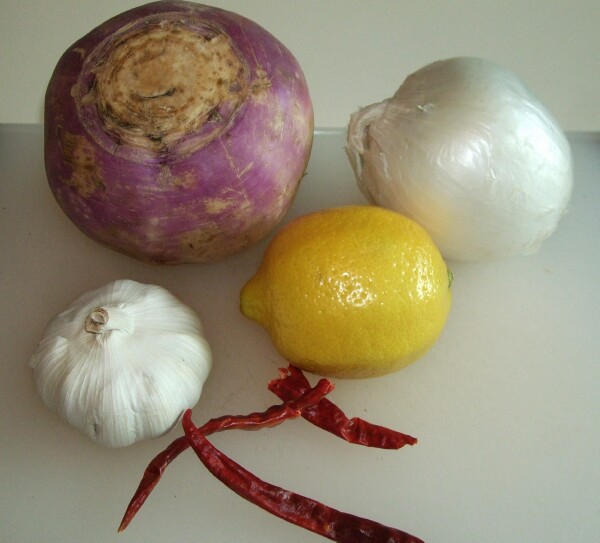 Diced turnip root, my Moo and Oink friends suggestion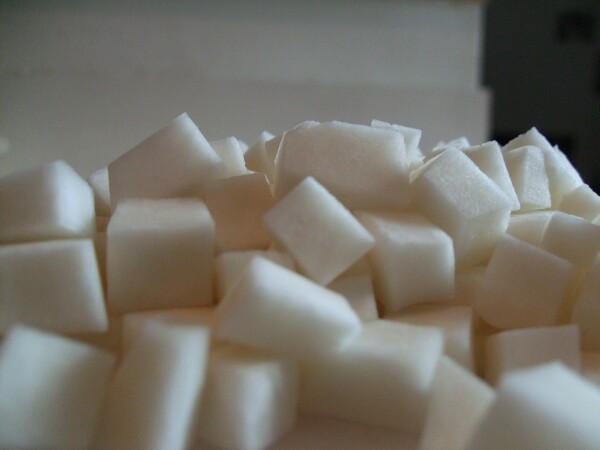 Onion, garlic, chili de arbol, turnip root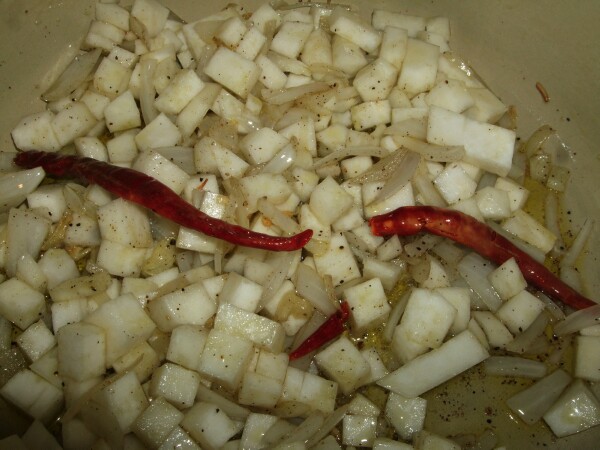 Geens overflowing the pot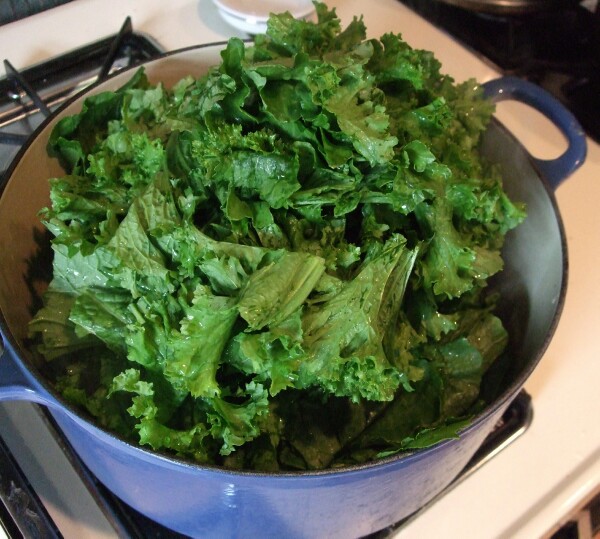 It is incredible how much greens cook down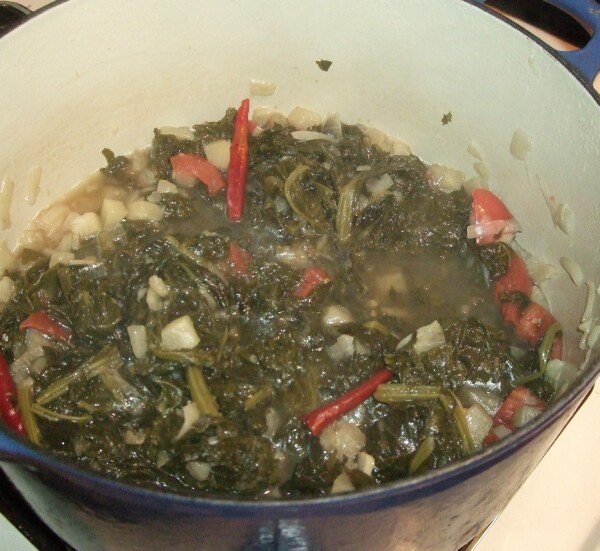 Moo and Oink Turkey and Pork Hot Links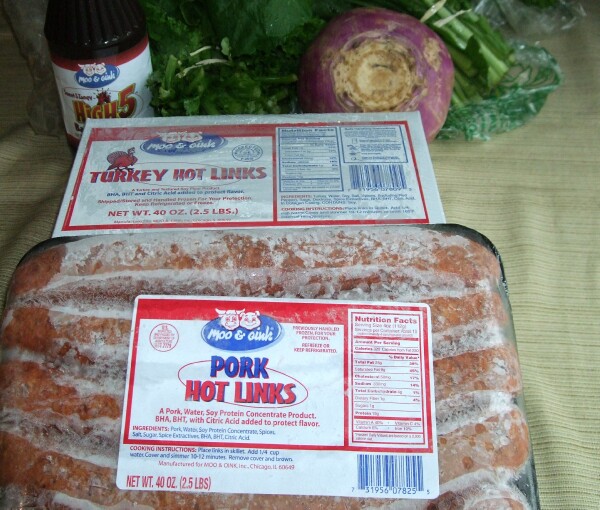 Links three turkey, two pork, were still slightly frozen so I started them off slow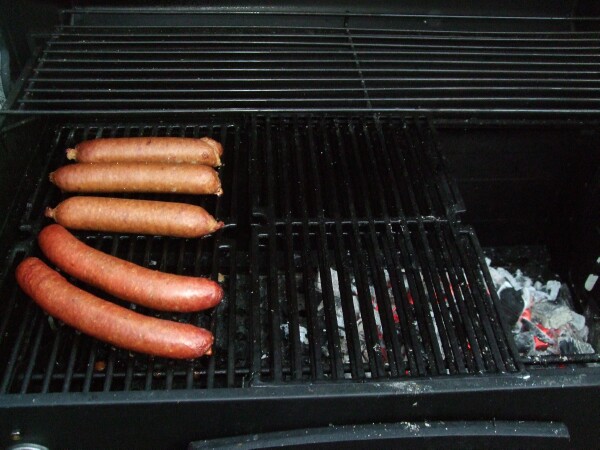 Kept moving them closer to the fire as they went along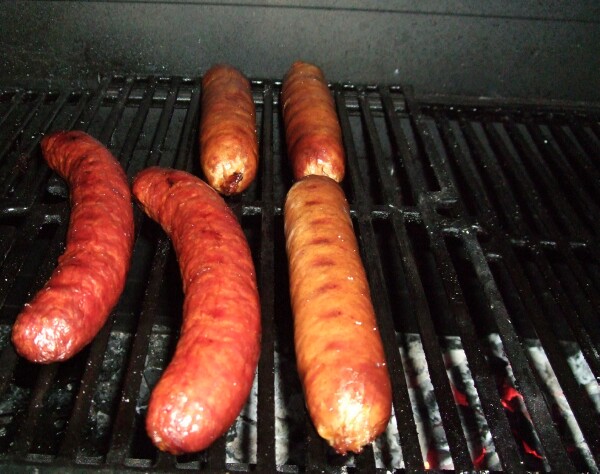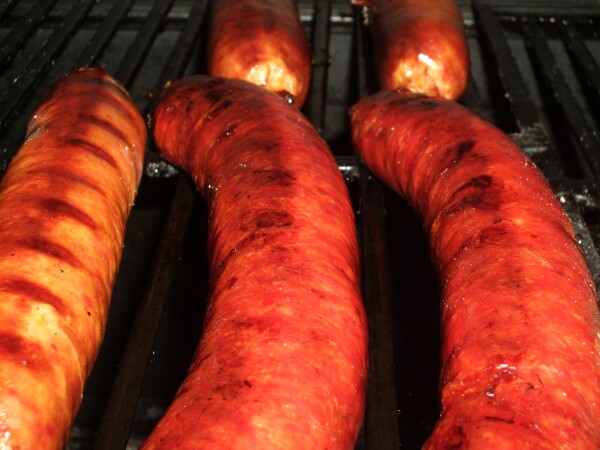 Split sauced and caramelized one of each. Grilled Pticek rye and a few onions (not shown).
Greens and hot pepper cane vinegar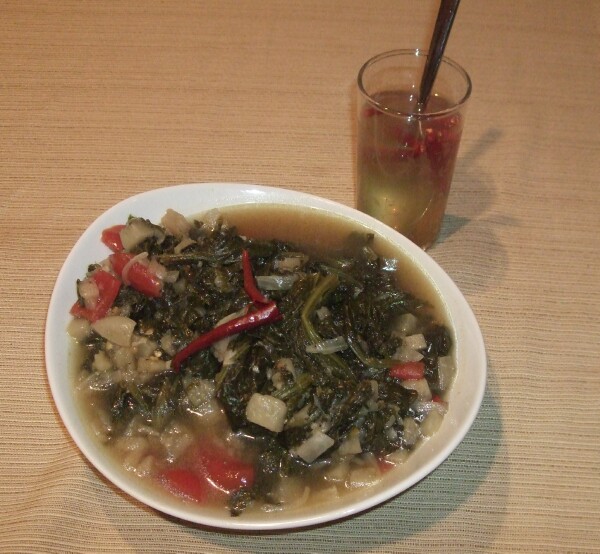 Ready to eat, jasmine rice as foundation for greens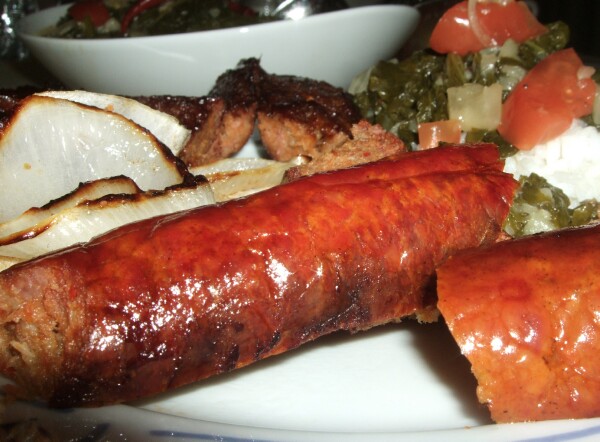 Links turned out very well, bride liked the links with caramelized sauce, turkey was winner winner thanksgiving dinner. Thanks Seebee!
Made a rookie greens mistake, I knew greens could be gritty and washed them a couple of times under running water. Should have multiple soaked as there was still slight, but noticeable, grit to the greens.
Enjoy,
Gary (who plates like a drunk blind monkey)
_________________
Sauce on the side, always, implied, axiomatic..........never a doubt, BBQ sauce without.
Low & Slow