Geo and all. Thank you for this thread!
I love herring but have only tried the matjes available in small jars from Finland. I saw in Geo's post that Angelo Caputo's has the Vici brand, but they are a bit far for me. I tried Joe Caputo's in Palatine two days ago and found Vavel matjes herring from Poland. One kilo packages were $6.99, and I thought either they would be wonderful or the dogs we going to have a heck of a treat. Next to the Vavel product were 500g packages of herring labeled in Russian, which I don't read. The paper sticker on the back of the package told, in English, of the contents being herring, lightly salted. I may try that one later.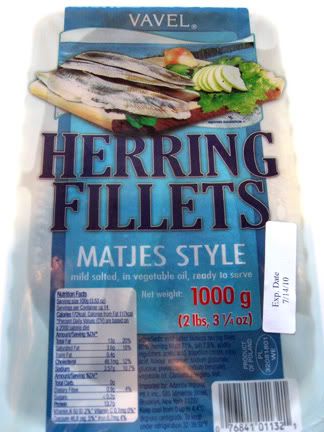 These are magnificent! Both the salt and vegetable oil are light, and the herring fillets themselves are firm, meaty and full of flavor. Very fresh in taste. We'll finish off this kilo in no time.
My father in law grew up in Amsterdam. Sometime after I married his daughter she and I went off to visit the aunts & uncles & cousins & cousin's off spring scattered thru the Netherlands. At my FIL's advice, we made a bee line to the herring kiosk near Westerkerk, where I enjoyed my first green herring. And also as instructed by my FIL, then across the street to the tavern to wash it down with an Amstel.
Well, we have visited Holland several times, and some of the relatives have visited us over the years. It is quite a nice exchange.
Tell me, Geo, do you recognize this shop?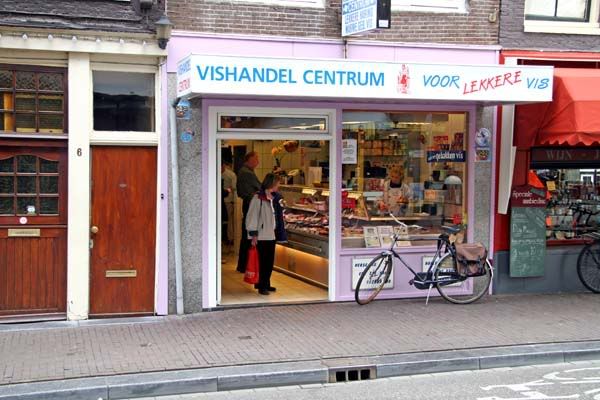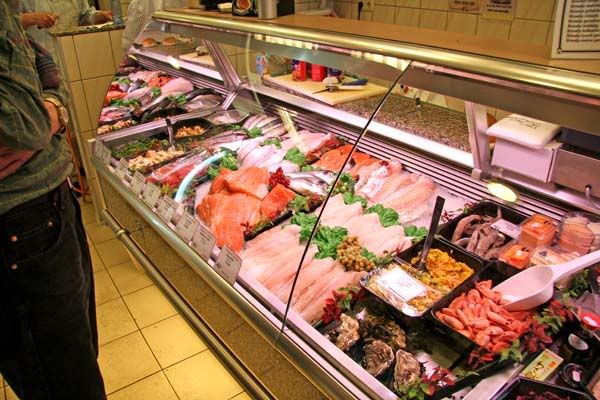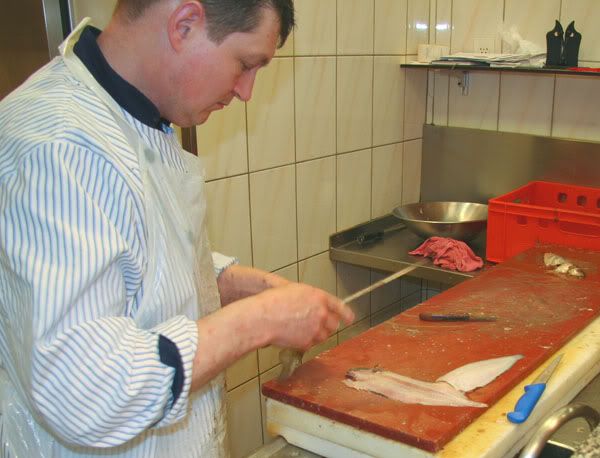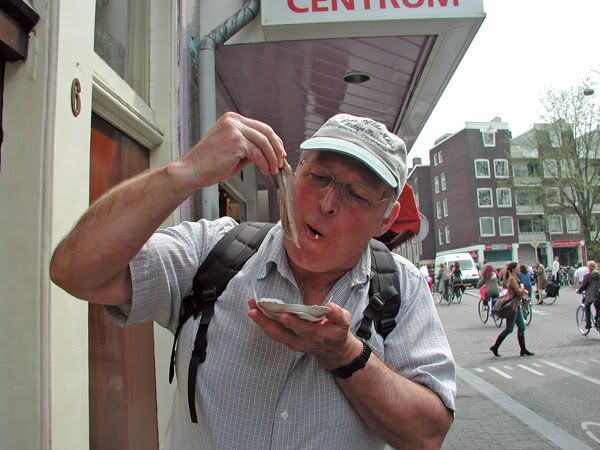 As this fresh product is seasonal, I expect that I will need to enjoy it while it is being caught. Can any of you matjes lovers confirm this for me, or are they available year 'round thru some preservation process I don't know about? (or imported seasonally from southern ocean fisheries?)
Green herring in Amsterdam, and fresh matjes herring available here in the midwest.
Ain't life just grand!