Ive seen a thread for buffalo wings made at home, and other threads about wings, I think one is needed for variations on wings(Korean, Thai, Vietnamese, etc.). Buffalo style wings are great, but sometimes its fun to mess around with twice frying, or grilling wings, and using different marinades & sauces.
I knocked out some Vietnamese style wings last night on the Weber kettle.
I marinated the whole wings with slits cut in the wing and drummie portion to allow penetration of the marinade for about 8 hours, overnight would have been ideal.
marinade:
equal parts light soy sauce & fish sauce
sugar
sesame oil
garlic
onion
garlic powder
mirin
montreal seasoning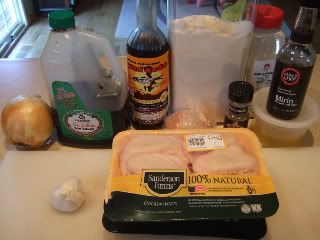 Fired up the Weber Kettle using Coshell Coconut briquettes set up for an indirect cook. Took the marinated wings right out of the marinade and onto the grill, and applied a little of my rub just for fun.
Beautiful night out in God's Country, me and my wing loving sidekick having some fun: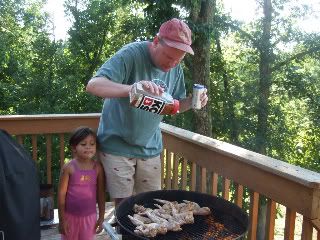 Coshell roaring: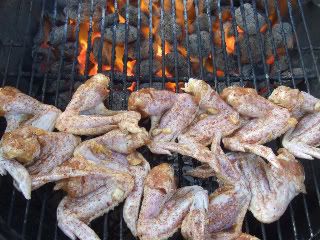 pretty chicken: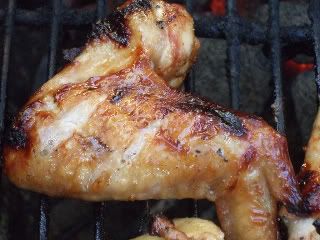 tossed in sauce, medium char, made for alot of flavor. These wings were never cooked over direct heat, and still got that nice char on them: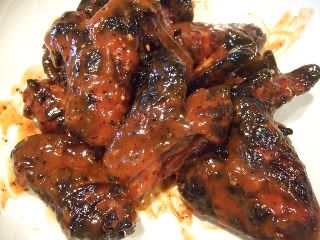 glaze:
ketchup
shark sriracha
rooster sriracha
black pepper
fish sauce
Texas Pete
mirin
seasame oil
melted butter
nice batch, would have liked longer in the marinade, but overall very good dinner & batch, crispy and spicy.