LTH,
Revisiting a few techniques, see
Spatchcocked Cornish Hen
, and recently gave foil pouch salmon and campfire potatoes a spin.
Costco salmon fillet w/olive oil, s/p, Herbes de Provence topped with Meyer lemon and tomato slices. Potatoes, mushroom and red onion mixed with generous butter and olive oil liberal application of Spice House
Vulcan Fire Salt
.
Half fire, salmon pouch farthest from fire, changed potato orientation 360, salmon 180.
Foil Pouch on Weber Kettle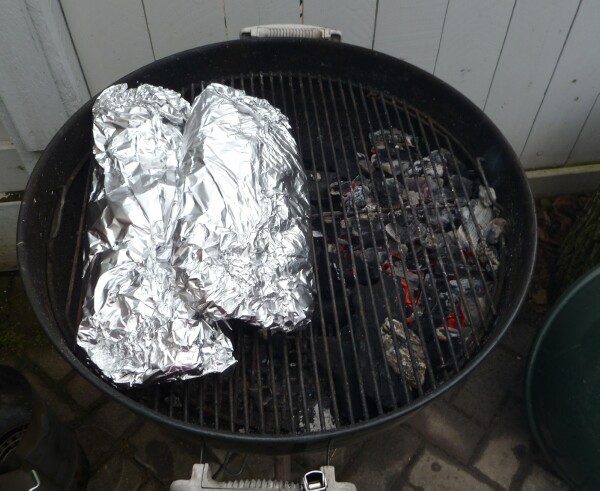 Salmon moist, though cooked to the tail end of my preference, hard to judge doneness in a foil pouch, potatoes would have benefited from a few minutes directly on the coals for a bit of char.
Salmon, Potato/mushroom/onion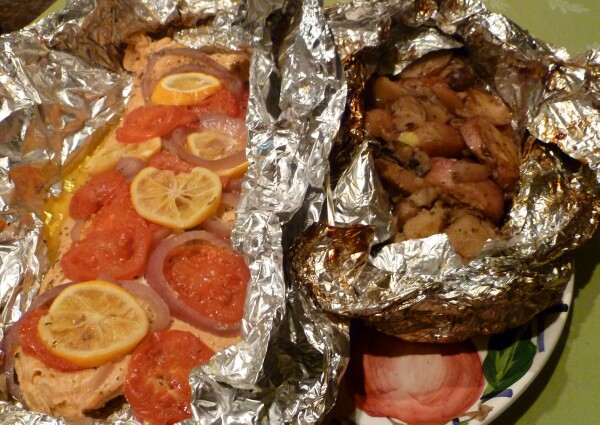 Grilled romaine for veg, had not done this in a while, but was reminded by Dansch's
post
, though he used radicchio, which I also use.
Grilled Romaine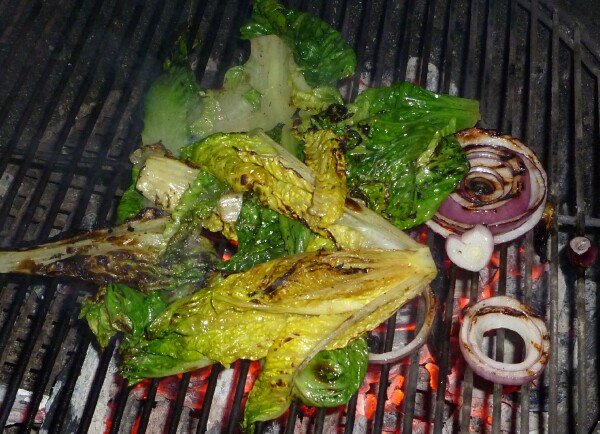 All in all a very nice dinner for two with abundant leftovers, salmon salad with pan toasted ciabatta croutons for next nights dinner.
I plate like a drunk monkey, but it tastes good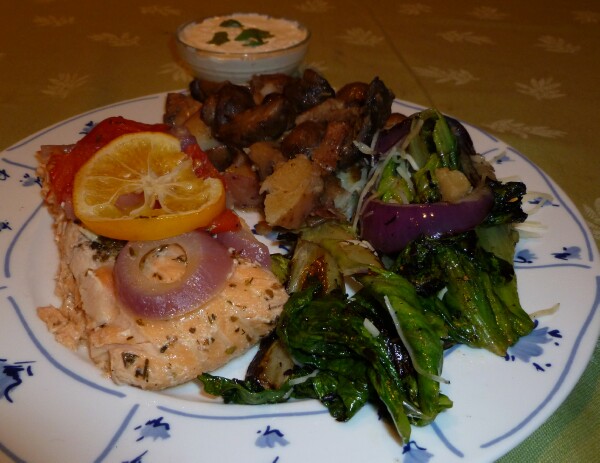 Enjoy,
Gary
_________________
Sauce on the side, always, implied, axiomatic..........never a doubt, BBQ sauce without.
Low & Slow