Jefe wrote:
El trompo was looking mighty fine and charred
Looking good on our Sunday visit as well.
Tony Anteliz Jr with trompo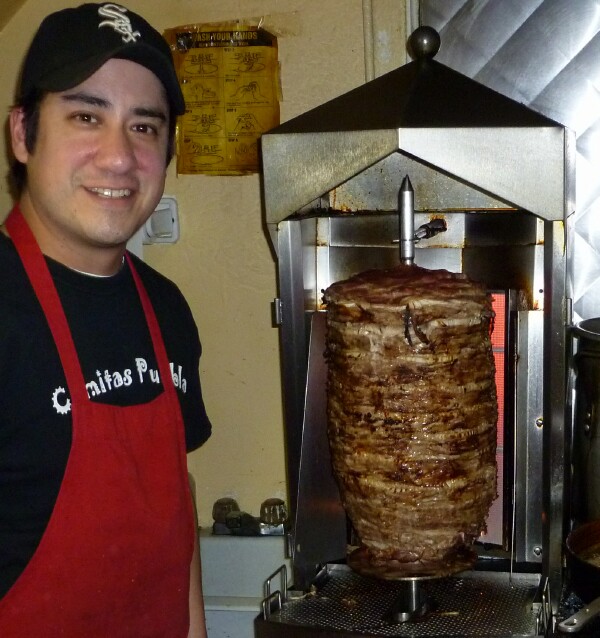 Wife's first time at Cemitas Puebla, wanted to make sure she had a solid representation so we over ordered for lunch and snacked on leftovers as light late dinner.
Bride is a guacamole fan, not sure I've had Cemitas Puebla's, but I liked their rich chunky version.
Guacamole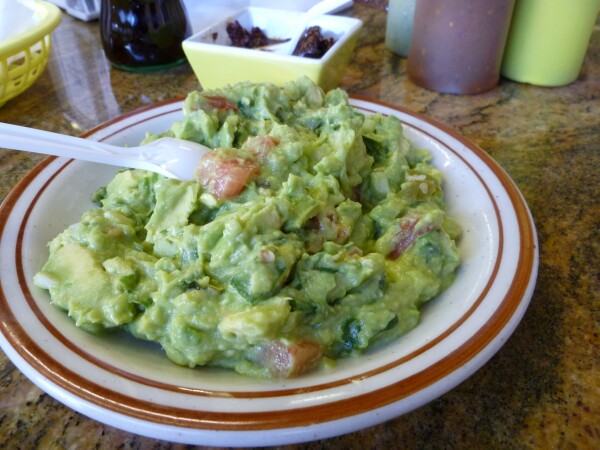 (L) Guac enhanced with a dab of house made chipotle in adobo. (R) Quesadilla de Chicarrones were particularly good, best bite of 2011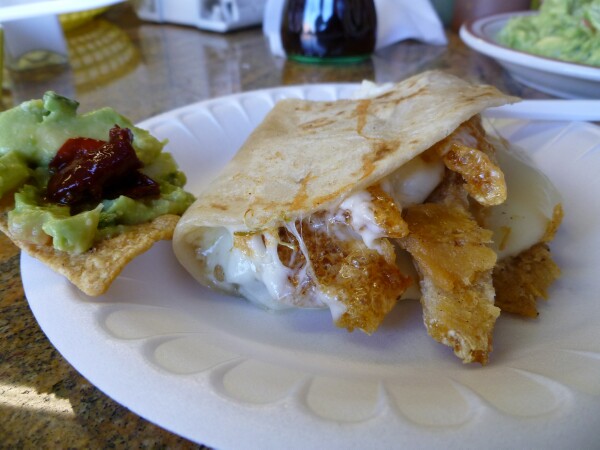 Chalupas, Taco Arabe, Taco al Pastor and, of course, the magnificent multi-layered miracle know as the Atomica.
Cemita Atomica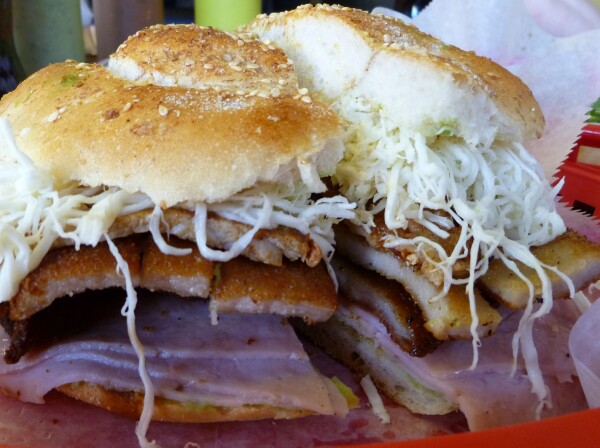 In the past I've been a straight-up Cemita Milanesa kind of guy, feeling the Atomica out of balance. I've since seen the light, but reserve the right to downshift to the Milanesa.
Busy with no wait when we arrived at noon, slight wait when we left. Papa Antonio took great pleasure in giving the Cemita/Arabe lowdown to my wife, which she enjoyed. And Tony Jr was his usual charming friendly efficient self.
Busy as they may be Cemitas Puebla has not lost a step, if anything they have gotten even better with popularity.
Cemitas Puebla, count me a fan.
Enjoy,
Gary
_________________
Sauce on the side, always, implied, axiomatic..........never a doubt, BBQ sauce without.
Low & Slow