Sanabel has long been my favorite Arab bakery in Chicago. We almost always have a package of their fantastic pita in our freezer ready to go at a moment's notice. The funny thing is, we rarely buy pitas from the storefront itself. We order delivery from Salam whenever we're running low largely because it always comes with a full package of fresh Sanabel pitas.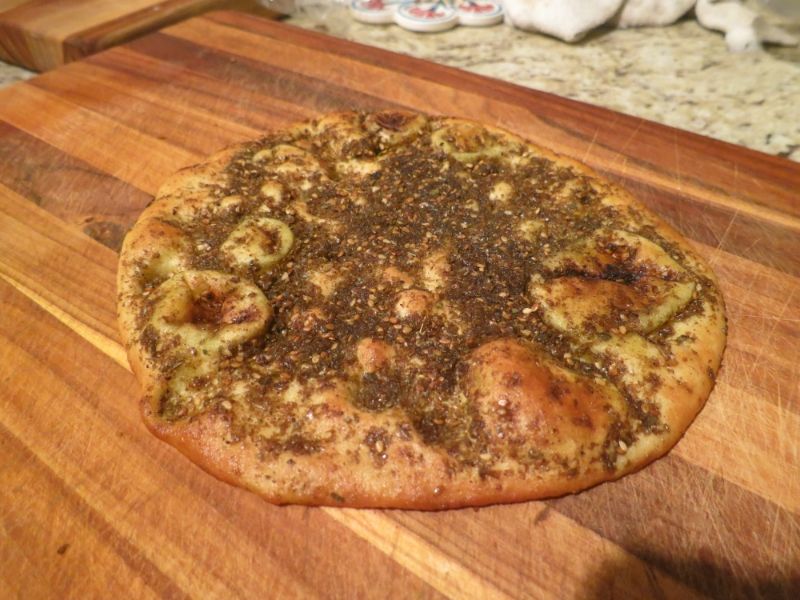 There are reasons to visit the bakery, though. Admittedly I used to have
problems
getting the non-pita items freshly baked, but this problem seems to have been corrected. The zaatar has been fresh the past 4-5 times I've visited and it is fantastic. The Sanabel version is particularly tangy and the bread has terrific chewiness.
Their lahmajun is the best in town. It's important to eat it with the correct toppings to really appreciate what makes the Sanabel lahmajun so noteworthy. Eaten alone it can be kind of one note, but with the right toppings it's a real winner. Parsely and sumac are the keys and should be applied liberally. The lettuce provides a little crunch and the onions and lemons round it out. I also sprinkled on some Aleppo pepper to give it a little kick, though this is not essential.
Once the lahmajun is assembled, roll it up like a burrito and enjoy. If you want to go all the way, pick up a bottle of shanina from the refrigerated section to wash it down.