After a visit a couple weekends ago to Wells Brothers I needed to make a trip to the S. Pulaski Vito and Nicks to have one of their fine pizzas while the brilliant pizza @ Wells Borthers was fresh in my memory. THe Wells Brothers pizza was that good.
The S. Pulaski V & N's has been very good since my initial bad visit. Pizzas have been on the mark each time. Just for reference I have had my best V & N's pizza @ their Lemont bowling alley location(the bowling alley would be a great place to have an LTH event imho).
V & N's was solid Saturday night, crowded, but seats at the bar. Large sausage and garlic, well done. Crispy crust, perfect balance, great pizza( i do think Wells Brothers might be better).
V & N's(S. Pulaski) sausage and garlic: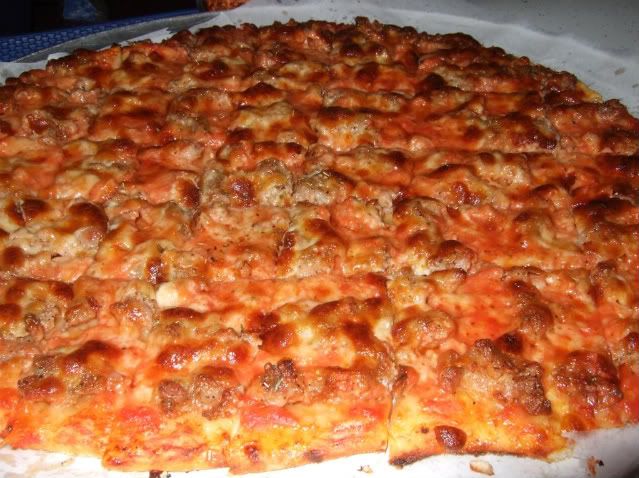 Wells Brothers sausage and garlic: