A little Jamaican inspired smoke:
Jerk chicken, jerk wings, jerk CSR's, jerk pork steak, Asian wings, bbq CSR.
All items jerked or rubbed overnight.
Jerk paste recipe contained 10 habaneros and was blazin'. Other items were solid.
WSM using Lump, and a bag of the Jack Daniels briquettes that has chunks of the oak whiskey casks mixed in. I also had a bunch of whole allspice I kept adding to the WSM.
Loaded: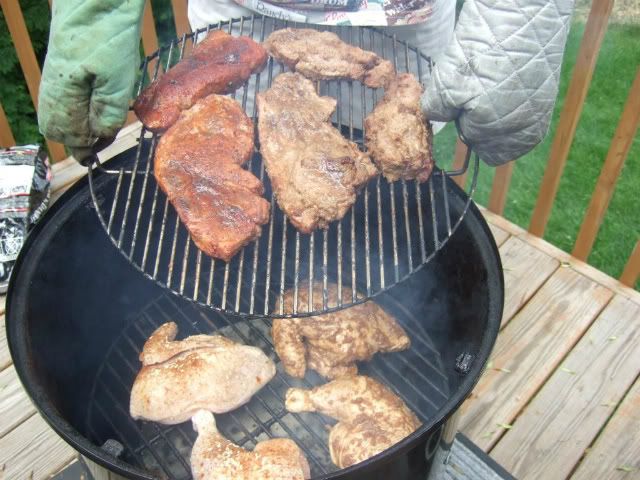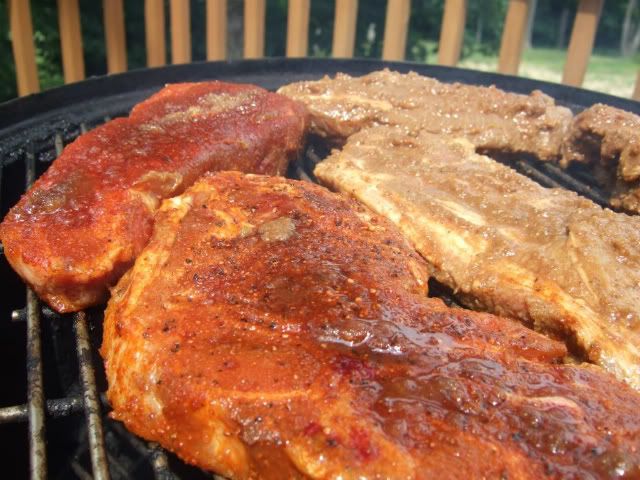 jerk wings (L), Asian wings (R):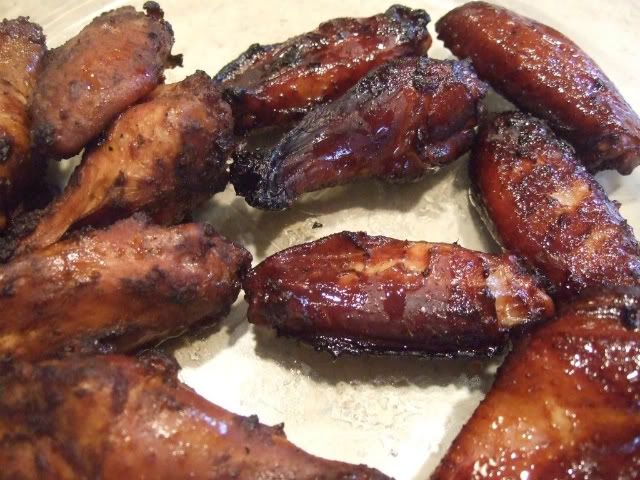 BBQ CSR: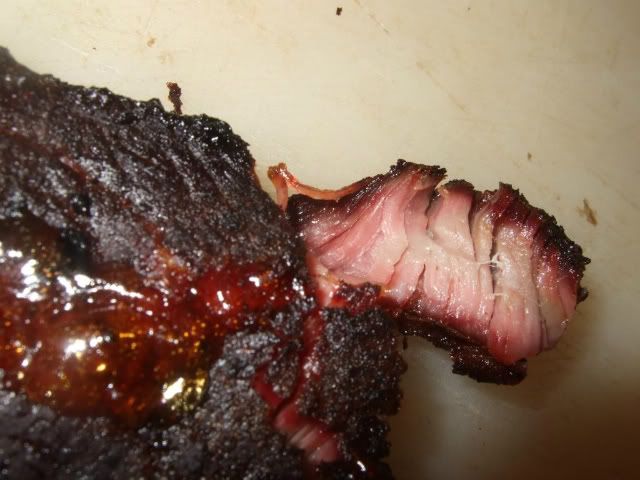 jerked bird: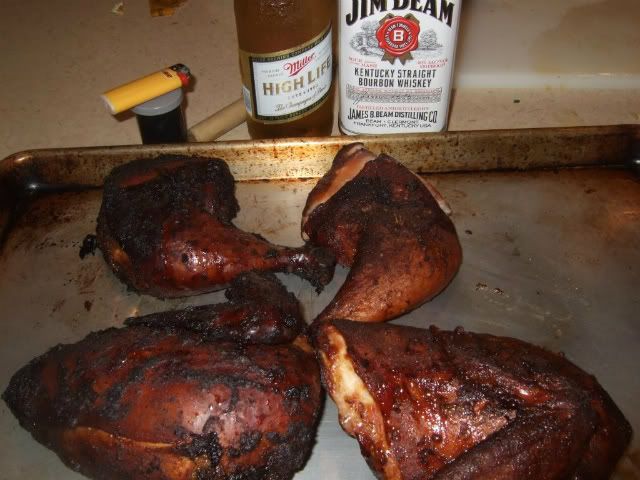 plated: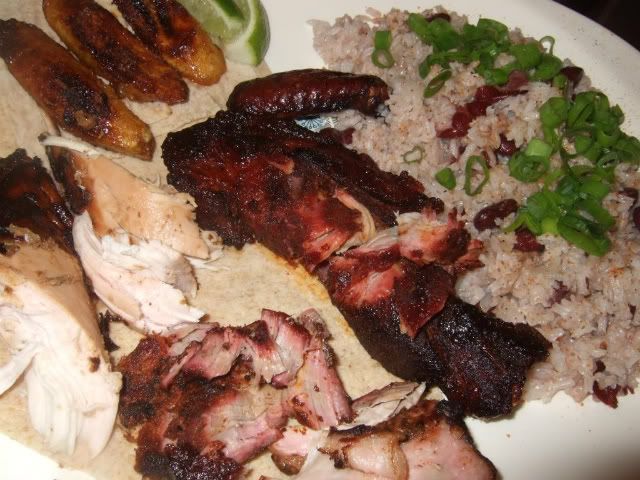 In addition to the Jamaican style reb beans and rice & plantains, I did up a fruit salad in a watermelon, recipe called for rum, with a chemo patient & a preschooler @ home that wasnt going to happen. I mixed back in some of the watermelon juice as the "liquor" for this salad and it was actually pretty good(for fruit).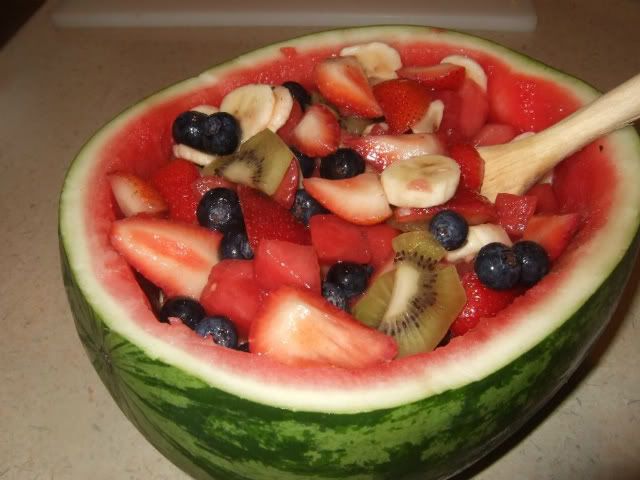 Of course I had help: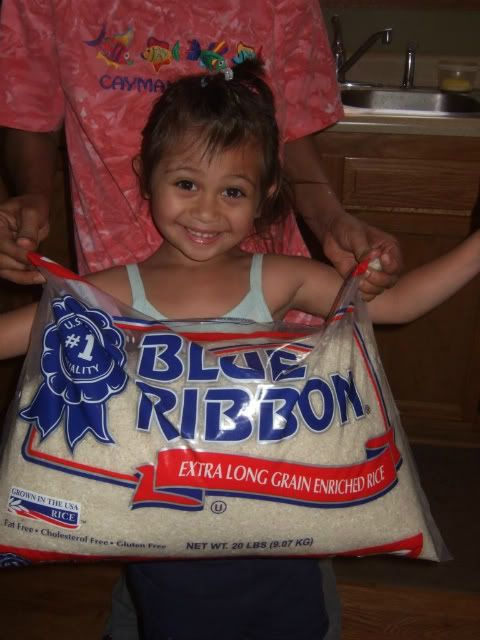 Saturday doing Naperville Ribfest(not really to eat, but to see the N. Mississippi All Stars). Firing the smoker Sunday, so far I have lamb ribs, and need to get more protein to smoke.