David Hammond wrote:
ME: There's no way I can protect you now.
Your bride is a wonderful person, it would take a lot more than I can easily imagine for me to become angry with her. You, on the other hand.......
Funny, but before I even read the text I thought the ribs looked particularly unappetizing. Jolokia BBQ sauce sounds tasty, if TA did not add l*quid sm*ke.
I smoked a couple of racks of ribs Monday for Ellen to take to a girls night, simmered a split habanero in the sauce then removed. Sauce turned out really well, rind and juice from lime, lemon and orange and the ribs were lightly glazed with peach juice. A very 'girly' combo.
Which ribs would you rather eat, TA above or what I smoked on Monday.
Baby Back ribs with peach glaze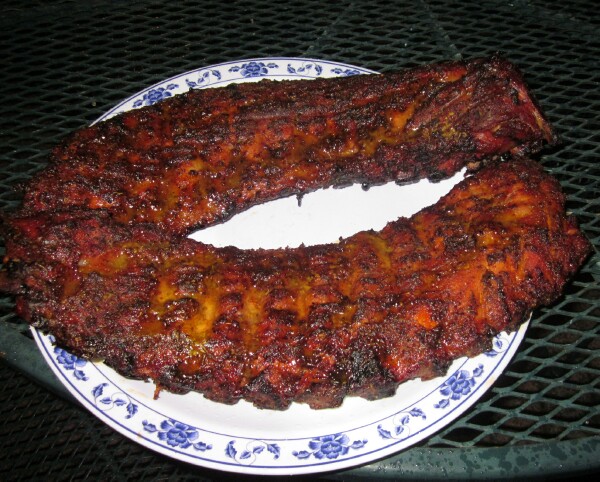 _________________
Sauce on the side, always, implied, axiomatic..........never a doubt, BBQ sauce without.
Low & Slow