some locally raised, & purchased 1.5", bone-in chops. These 3 cost me a about $11...
brined these for about 5 hours before a coating in olive oil and a quick fat side roll in a Jerk seasoning from Spice House(i think).: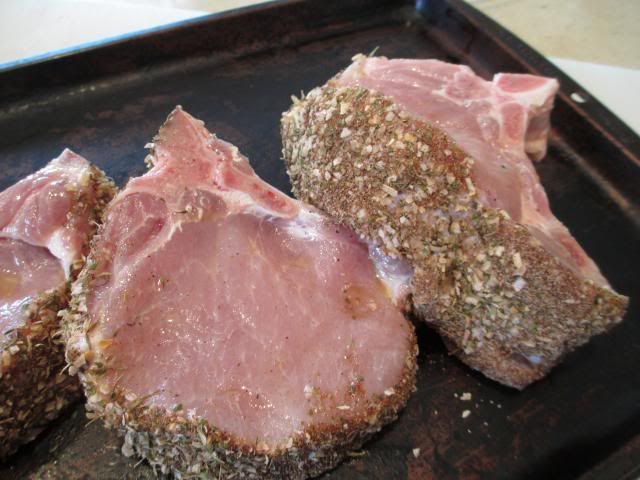 got some nice marks from the hot kettle: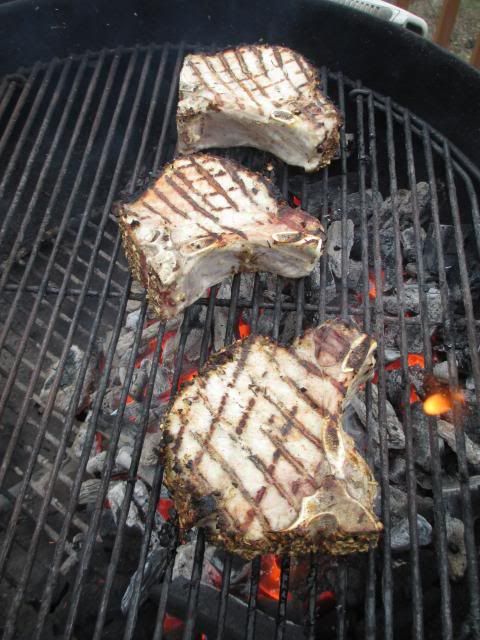 just for fun I also did up some potato skins on the grill using a cast iron skillet that comes in handy.
used this fantastic berkshire lard from PQM to rub the potatoes before baking and the cast iron before layering: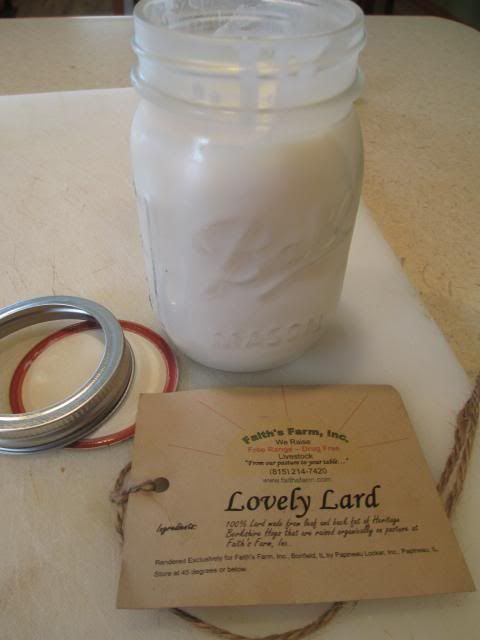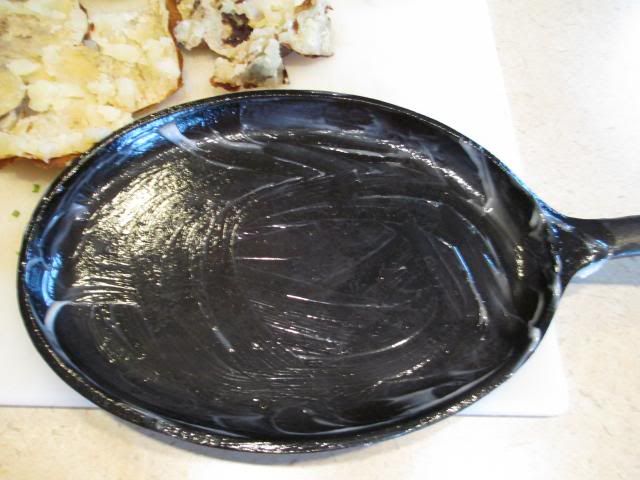 topped with green onion, some shredded cheese and some diced up Hawaiin snack sticks:
a little crumbled queso, some more green onions and its ready: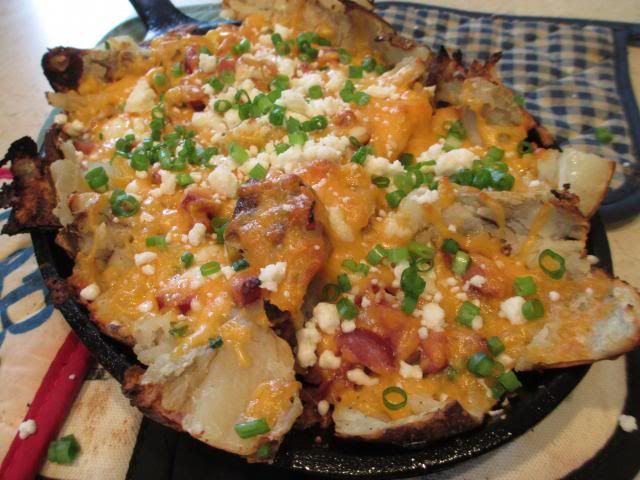 this was my supper yesterday, chop, skins, cous cous..:
having fun cooking outdoors - smoking, grilling again..