LTH,
Kim's Korean is one of the many suburban strip mall restaurants that give absolutely no indication of the deliciousness that lurks within. Last evening, thanks to Kuhdo and his colleague Jenny the Land Beyond O'Hare became a bit more enticing.
Kim's Korean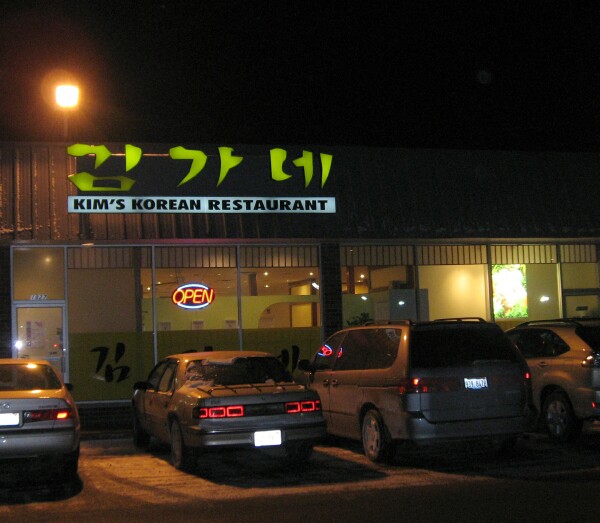 Though the focus is on Samgyupsal (pork belly) I very much enjoyed all that we ordered, starting with Hae-Mul Pa-Jun. (Korean style pancake w/assorted seafood and green onion)
Hae-Mul Pa-Jun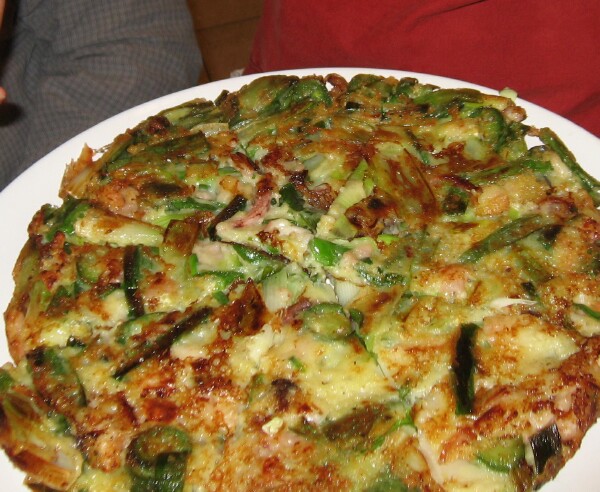 Whelks w/assorted veggies in spicy sauce was tasty and had a no nonsense heat.
Gol-Baeng-I Mu-Chim (Whelk w/assorted vegetables marinated in spicy sauce)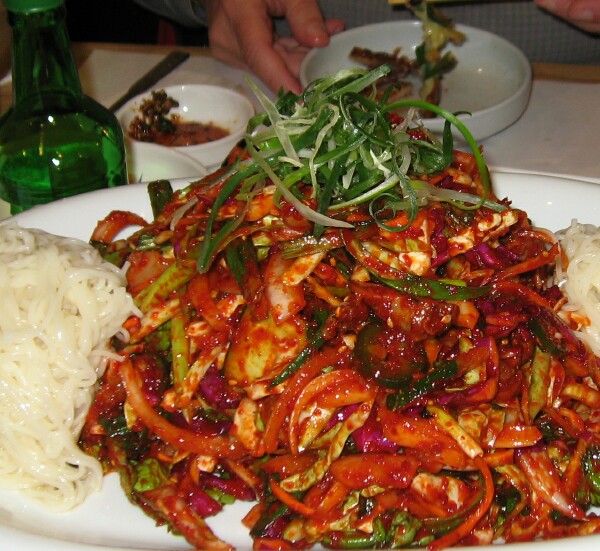 Pork Belly w/tofu and kimchi is one of my favorite dishes, contrasting texture and flavor evolve the components beyond their baseline.
Sliced Pork Belly w/Tofu and Kimchi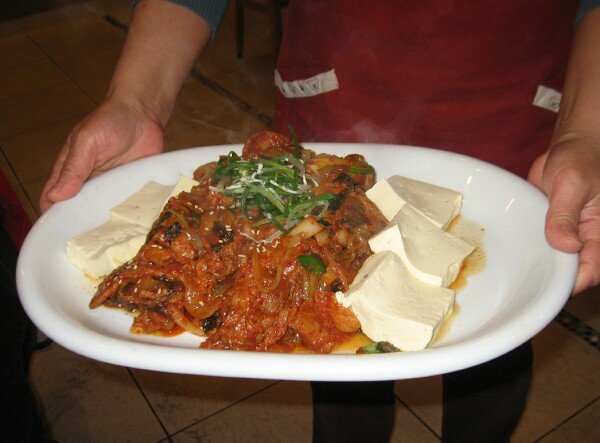 Spicy mushroom soup with beef and hand-cut noodles was enjoyable, though I did not get much hand-cut nood pop.
Beo-Seot Jeon-Gal (Spicy soup w/mushroom, beef and hand-cut noodles cooked in a casserole pot)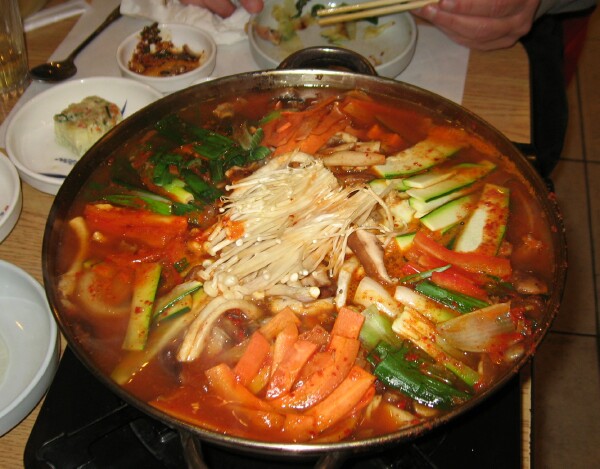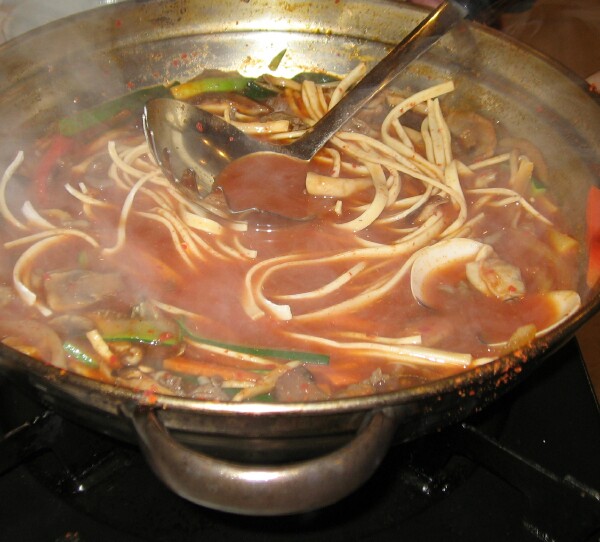 Kim's had a cool special pork belly grill, which I had never seen before. The fat run-off cut-out worked perfectly.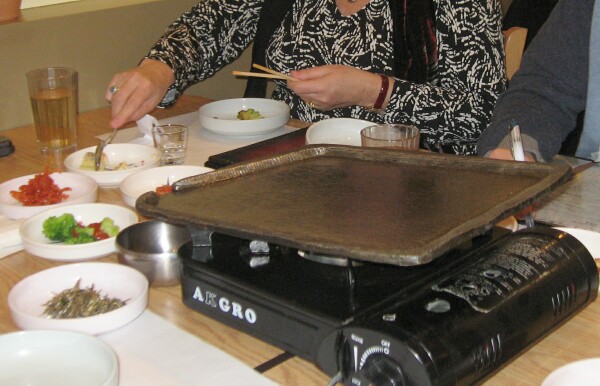 We had two kinds of pork belly, red wine marinated and curry/garlic. It was served with lettuce, paper thin daikon radish and a small tripartite container with fruit-garlic-onion/bean powder/bean paste.
(R)Curry Garlic Pork Belly (R) Three pork belly 'dips'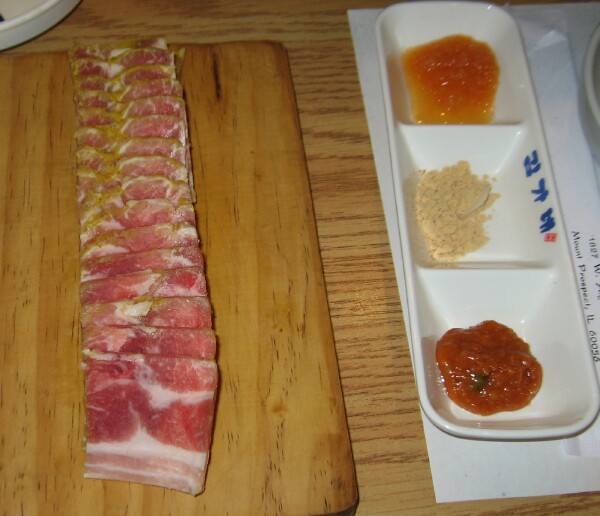 The pork belly was also accompanied by shredded marinated scallion.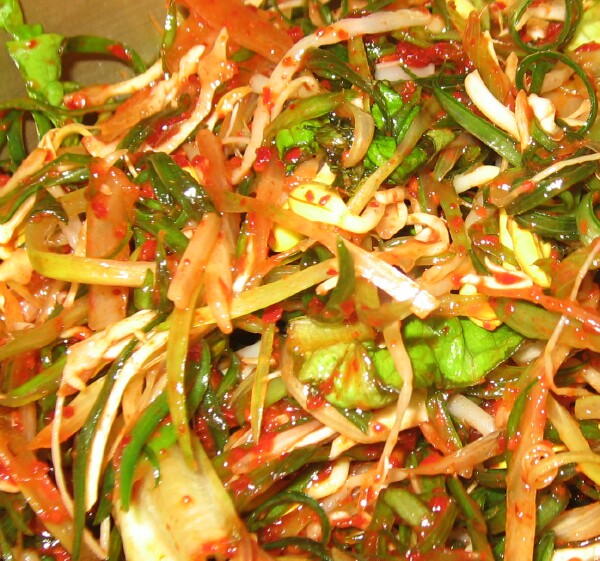 Waitress/Jenny/Kuhdo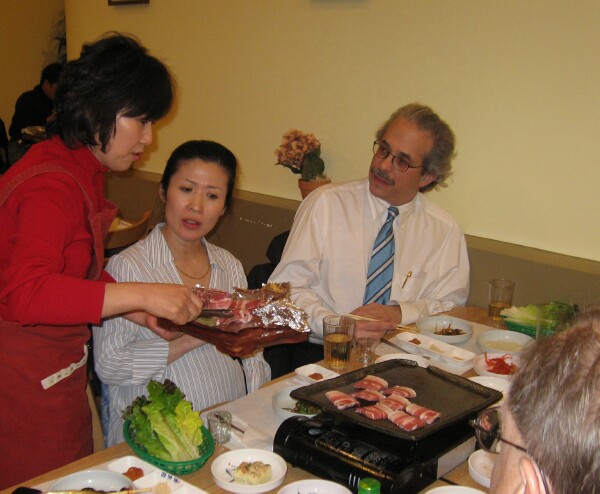 Red Wine marinated pork belly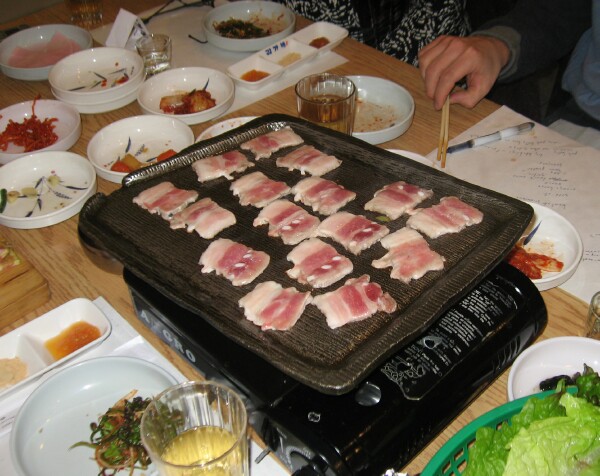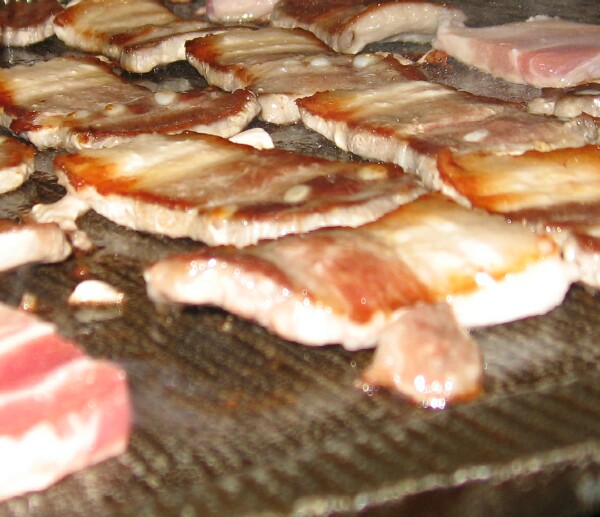 The pork belly at Kim's was Black Pork and cut slightly thicker than I've had in the past, resulting in absolutely delicious texture and flavor.
Service was terrific, price, especially in light of quality, reasonable, beer and soju available and two type of seating traditional and table/chair.
A sincere thank you to Jenny for the look into the Land Beyond O'hare.
Enjoy,
Gary
Kim's Korean Restaurant
1827 W. Algonquin Rd.
Mt. Prospect, IL 60056
847-427-1642