Sharpie66 wrote:
I went back to Chaihanna a few Sundays ago with my dad, a big fan of pickled veggies, beets, and beef, so I just knew it would just his kind of food. Sure enough, he loved the place, and is anxious to return.
Sharpie,
Any and all fans of pickled vegetables should get themselves over to Chaihanna for coral colored pickled cabbage, earthy carrot, half sour cucumber and the star of the pickle lineup, full sour pickled watermelon, which Mike Sula (m'th'su) likened to strong kimchi that had reached the "fizzy" stage.
Assorted Pickled Vegetables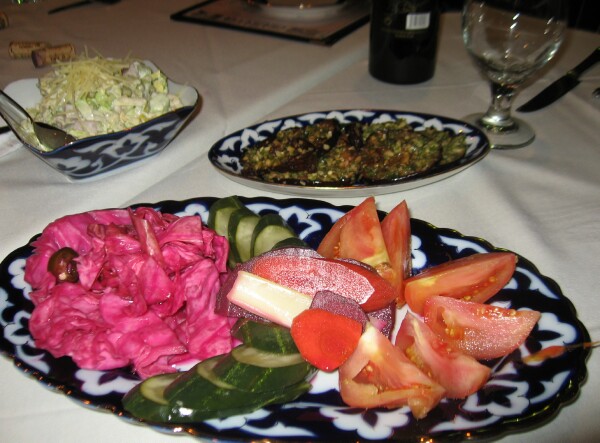 Pickled Watermelon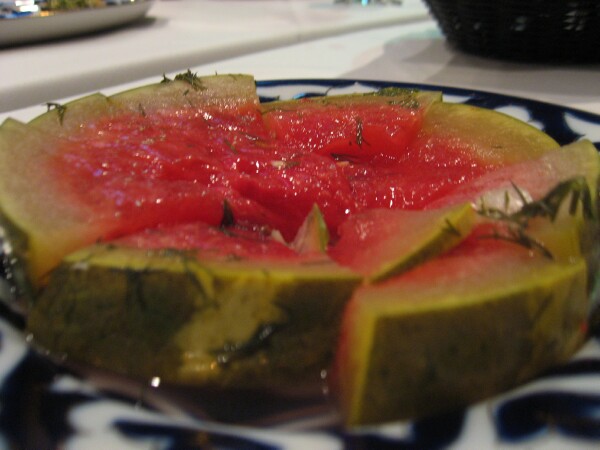 Spicy eggplant was truly so, amped up with garlic and a healthy does of jalapeno.
Spicy Eggplant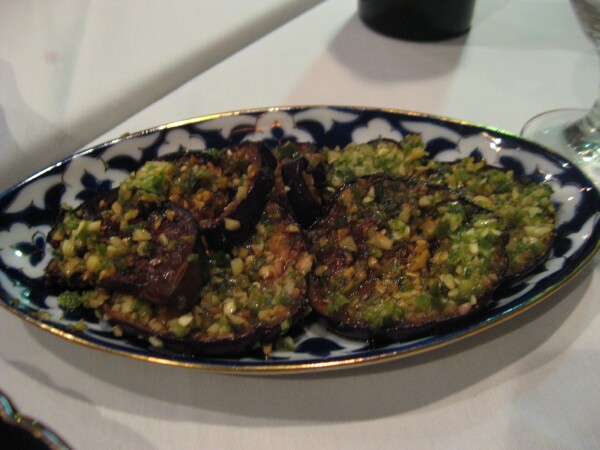 We couldn't pass on the tongue salad, but maybe should have as mayonnaise overpowered any potential interesting flavor. All was forgiven with the assorted meat platter, thin sliced tongue and roulad of chicken, both served cold.
Assorted Meat Plate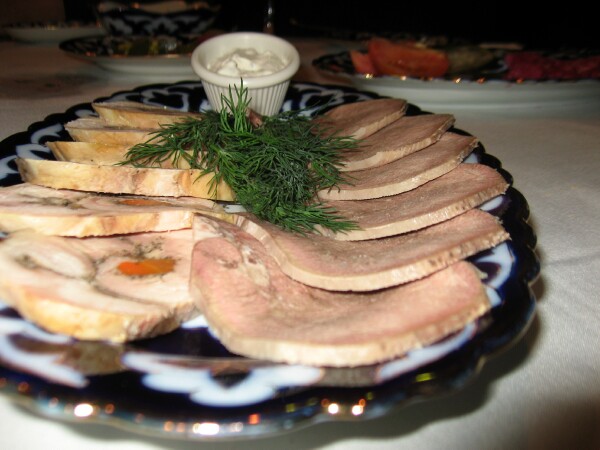 Both house made Manti, meat and pumpkin, had a strong cumin presense, my slight preference being pumpkin.
Manti with meat (top) Manti with pumpkin (bottom)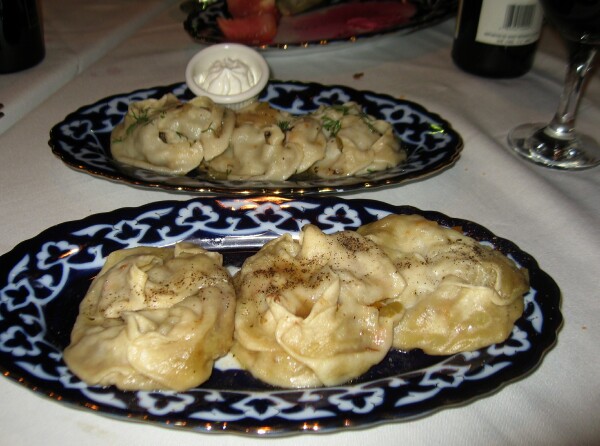 Meat blintze had a subtle lovely dried fruit/raisin note, though cheese got the nod from our group.
Blintzes with meat, cheese.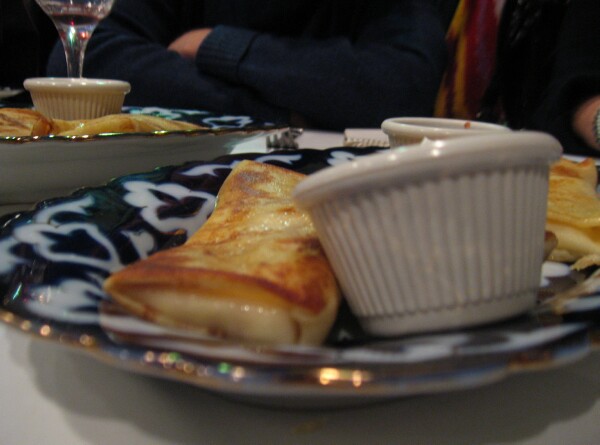 Crisp skin, heavy on the garlic, the interesting brick pressed was tasty even if slightly overcooked.
Chicken Tabaka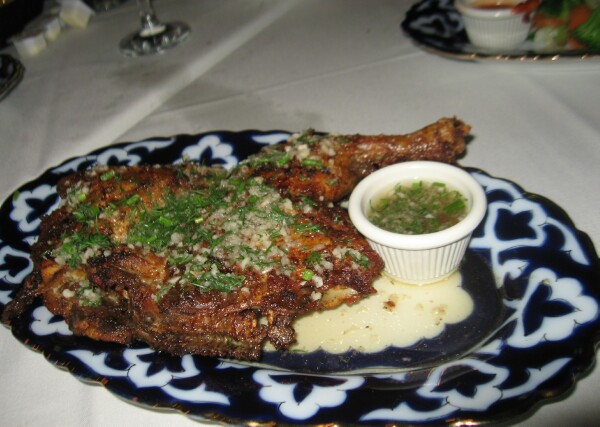 Yogurt marinated grilled lamb lollipops, hit of cumin with a nicely tender chew. Not rare, but tasty.
Grilled Lamb Chops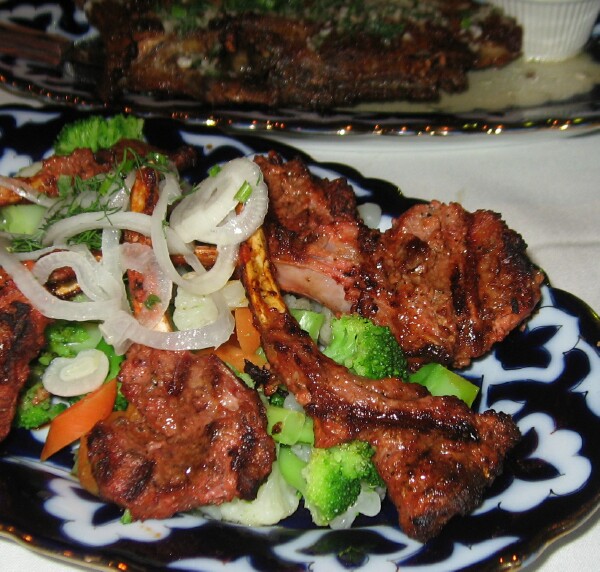 The following three dishes pictured all reminded me of others, pork kebab a Uzbek version of carnitas, Beef pilaf, Uzbeki jambalaya and minced kebab American meat loaf. Of the three I quite liked the minced kebab, though I was mostly alone in this opinion.
Pork Kebab, Minced Kebab, Beef Pilaf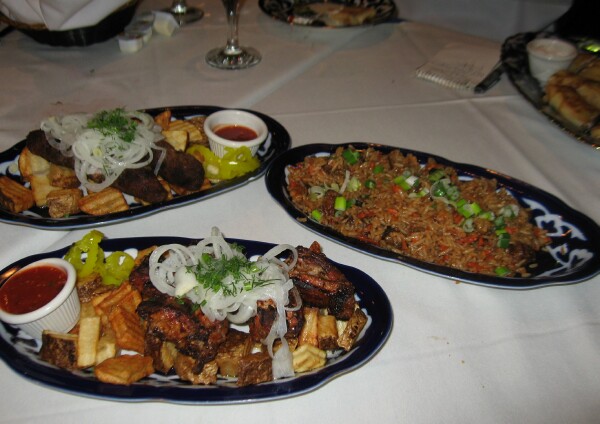 Minced Kebab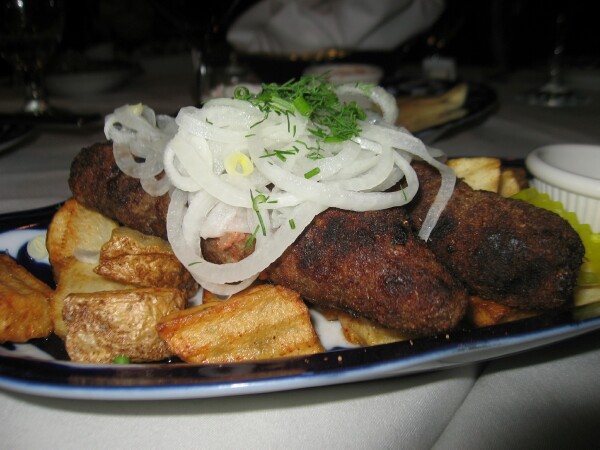 We finished with Chak Chak and a fruit plate.
Chak Chak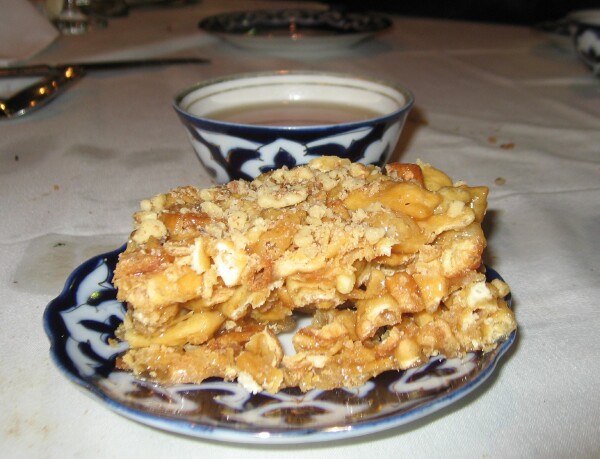 Fruit plate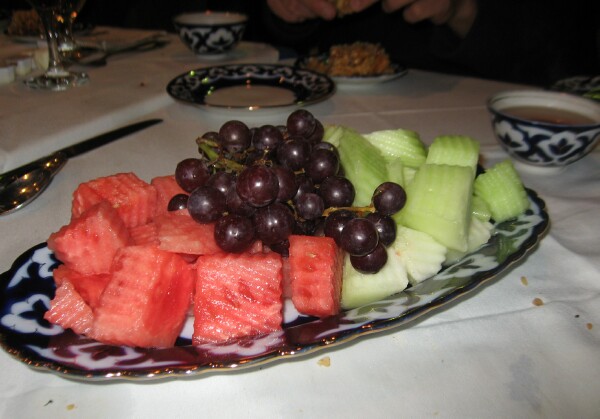 Service was quite good, not slow as some had mentioned, and our very pretty and interactive waitress was free with suggestions, recommendations and a smile.
Olga, Jazzfood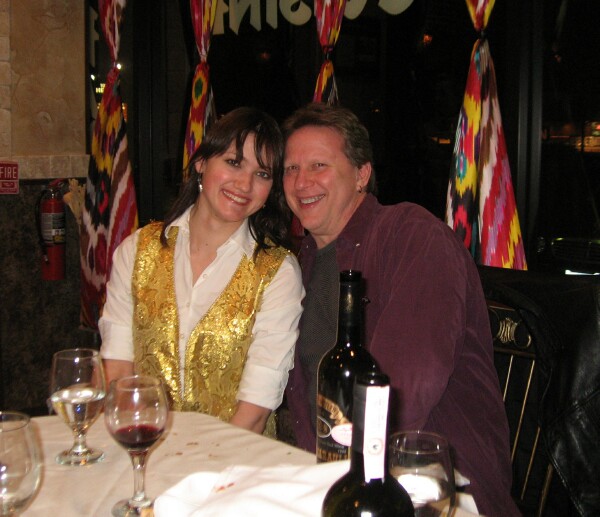 D4V3, great catch, you should browse the Russian yellow pages more often! Puts me in mind of when ReneG picked
Mike's Fried Chicken
from the yellow pages.
Enjoy,
Gary
Chaihanna
19 E Dundee Rd
Buffalo Grove, IL 60089
847-215-5044
_________________
Sauce on the side, always, implied, axiomatic..........never a doubt, BBQ sauce without.
Low & Slow