stevez wrote:We also had, among other things, a bowl of soup called something like over the bridge soup. It photographed beautifully, but was a bit disappointing in the taste department. It wasn't bad, but not something I'd go out of my way to order again.
Z,
I liked the soup, true it was a bit neutral, containing both dried and fried tofu, the occasional shrimp and quail egg, but in conjunction with flavor packed dishes such as Szechwan Beef and Maw and Ribs with Yunnan style it served as palate cleansing counterpoint. By the way, gorgeous photo.
Special Yunnan Rice Noodle Across Bridge (# 101)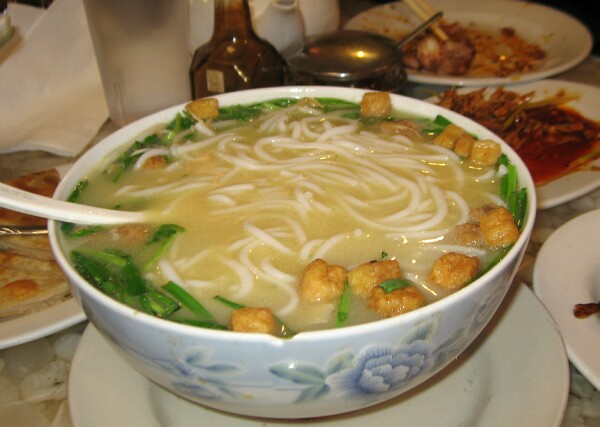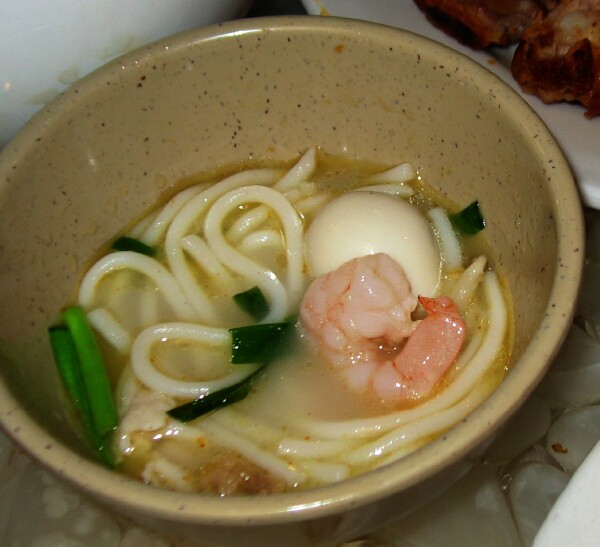 I'll echo both you and Rob meaty cumin laden Yunnan style ribs pocketed with bits of crisp fat were terrific.
Ribs with Yunnan Style (# 113)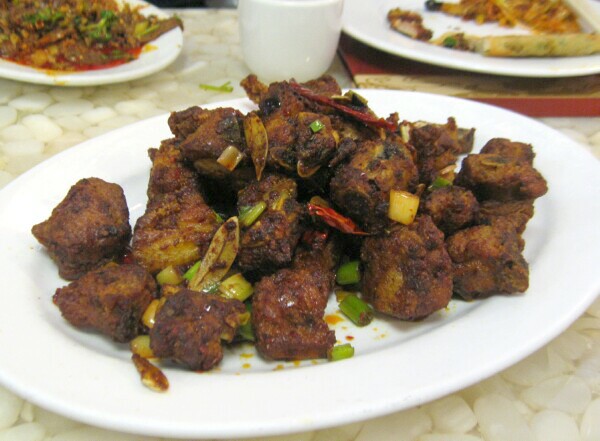 A big mound of hand Shredded Chicken with it's vinegary tang tempered by the nutty sesame seed (tahini) is a must do starter for $4.95, though if I had to choose between that and the Beef and Maw Szechwan style, $4.95 I'd go with the maw, no contest. In fact, I thought Spring Worlds clean flavored beef and maw was an even finer exemplar of the dish than
Lao Sze Chuan
, but I tend to
love the one I'm with
.
Hand Shredded Chicken Spicy Sesame Vinaigrette (# 211)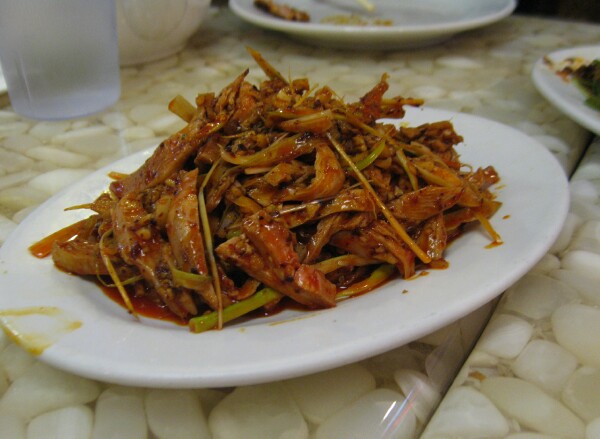 Sliced Beef and Maw Szechwan Style (# 201)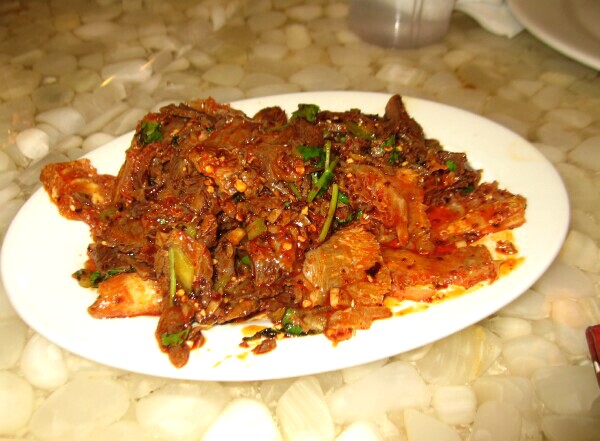 Crisp ever so slightly oily Scallion Cake is the perfect foil for both Szechwan Beef and Maw and Shredded Chicken, not to mention table chili oil.
Scallion Cake (# 913)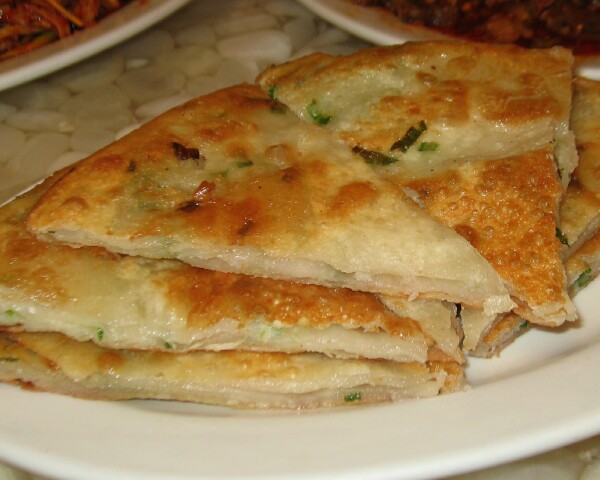 New decor is comfortable and attractive, prices have not changed, food is as good, if not better, than always and they are in the process of adding additional Yunnan dishes. Spring World seems really on track. As Michael Morowitz said,
Spring World is one of those places that always manages to fall just off my radar. When I managed to make it back, I'm always pleased.
Me, I plan on making it back soon.
Enjoy,
Gary
Spring World
2109 S China pl
Chicago, IL 60616
312-326-9966