By Onur Usmen (turkob)
I am thrilled to announce LTH Forum's Great Neighborhood Restaurants and Resources (GNRs) Class of 2014.  This year's class features unprecedented geographic diversity to go along with our regular diet of culinary diversity.
Presenting: 2014 GNRS
As we celebrate LTH Forum's tenth anniversary (this is only the ninth class of GNRs, since there were no awards in 2010), the GNR program continues to represent all that makes the board so special. The spirit of the community leads us to restaurants and shops where we can interact directly with the people who dedicate themselves to producing great food as enthusiastically as we seek it out and post about it for all to enjoy. This year's class embodies that spirit and continues to make the GNRs the best resource for anyone seeking great food in Chicagoland.
The Class of 2014 features 13 restaurants and one resource, of which – remarkably – only five are from the North Side. Naturally people eat most where they spend their time, and the GNR list has reflected that with greater coverage of the North Side than any other area. Newly awarded Bad Wolf Coffee in Roscoe Village and Rainbow Thai Cuisine in Lincoln Square are classic North Side GNRs where you are never surprised if you run into another LTHer. As much as I love so many places near where I live and work, it is exciting to learn about new spots further from home that give me an excuse and starting point to explore other neighborhoods. This year's GNRs give everybody a reason to take a trip to the South Side to try a Big Baby at Nicky's, Northeastern Chinese cuisine at Homestyle Taste, or a classic griddle burger at Schoop's.
Des Plaines is a hotspot featuring two new GNRs:  Rand Red Hots and Boston Fish Market.  The "City of Destiny" now features three GNRs (Paradise Pup was awarded in 2007), ensuring that no one with a long layover at nearby O'Hare Airport will ever have to go hungry. With the addition of Psistaria, Lincolnwood too boasts three GNRs (New York Bagel and Bialy, Class of 2008, and Renga Tei, Class of 2006).  However, Evanston continues its reign as most awarded suburb. It features four GNRs, including the newly added cocktail bar Ward Eight (joining Wiener and Still Champion, Class of 2007; Spice House, Class of 2009; and Edzo's, Class of 2011).
Tough Decisions
The GNR Committee faced the challenging job of determining which nominated restaurants/resources enjoy what we consider "board consensus." We start by finding every reference on the board to the nominee in question. Then we evaluate the posting history to determine if the posts are predominantly positive and if there is enough interest to constitute consensus. This year, as every year, we were faced with some difficult decisions.
Uncle John's in Richton Park has been flying under the radar since it opened in 2010 and there aren't as many posts about it as we would typically like to see. The original Uncle John's on 69th Street (Class of 2007) recently closed its doors and the restaurant's longtime pitmaster, Mack Sevier, frequently stops by the Richton Park location to check on his son-in-law, Garry Kennebrew, who owns it. Given Garry's experience working at the original Uncle John's and Barbara Ann's (Class of 2005), as well as Mack's involvement with the new location, the GNR Committee felt compelled to recognize the new Uncle John's as a GNR. The legacy of the original Uncle John's lives on in Richton Park and so too does its status as a GNR.
The hardest decision we faced was regarding Edgebrook Coffee Shop. It's a restaurant that has changed hands many times, most recently in June 2013. The first post on the new ownership dates from October and since then support has steadily grown. Many consider Edgebrook's corned beef among the best in the city and the new owners are consistently praised for their hospitality and enthusiasm. However, some committee members expressed a concern that the track record for the restaurant was too short, and a few negative mentions amongst the sea of praise suggest they may still be working out some kinks. Ultimately, the committee decided it was too soon to award Edgebrook Coffee Shop GNR status. Hopefully support for Edgebrook will continue to grow and it can be awarded the GNR designation in the near future. This was a really tough call.
This was my first round as Sultan of the GNRs and I enjoyed the experience. I'd like to thank all the committee members and the moderators for their tireless efforts in keeping the spirit of the GNRs alive. Without their hard work behind the scenes, the GNRs would quickly fade away. I am proud of the new crop of GNRs, all worthy additions to a deliciously eclectic list, and I look forward to ten more years of great neighborhood restaurants.
The List: LTH Forum's Great Neighborhood Restaurants and Resources, Class of 2014
The following text descriptions are quoted from the nomination threads:

Bad Wolf Coffee – Nominated by snap203
3422 N. Lincoln Ave., Chicago, IL 60657
Since he opened its doors in Roscoe Village, Jonathan Ory has served a bounty of fresh, delicious and coffee-complementing pastries daily with Counter Culture coffee/espresso drinks…his canele is a particularly awesome treat that exhibits his skill and attention to creating the perfect pastry…this place should have a line out the door always.
Big Guy's Sausage Stand – Nominated by Santander
7021 Roosevelt Rd., Berwyn, IL 60402
The sausages are remarkably well-curated, a mix some of the best from city butchers and their own creations…it's actually their hamburger and weekly sandwich specials…that put this place in nomination territory…simple food served with a smile.
Boston Fish Market – Nominated by Sweet Willie
1225 Forest Ave., Des Plaines, IL 60018
Since it opened, the route from my house to Boston Fish Market has become a well-worn trail for both the variety of fresh seafood (at some very nice prices) as well as the delicious meals prepared by Louis & his crew…from the funky fried clams, Greek style grilled fish, grilled octopus, to Zuppa Di Pesci all while allowing BYOB.
Fat Rice – Nominated by leek
2957 W. Diversey Ave., Chicago, IL 60647
For many of us, Fat Rice is one of our favorite restaurants…boatloads of accolades, and still is down-to-earth, putting out wonderful food consistently, with good service and no pretension… service with a smile and superb unique food… where else in the world would one find a Portuguese/Asian/African fusion restaurant?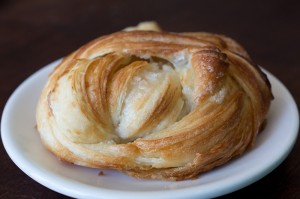 Homestyle Taste – Nominated by turkob
3205 S. Halsted St., Chicago, IL 60608
Homestyle Taste quickly became a favorite spot for us…excellent renditions of Dongbei dishes…something simple like spinach with vinegar and peanut hits the spot every time we visit…tofu with scallions and thousand-year eggs is a must order…the iron pots are the ideal cold weather remedy…owners are very warm and proud of their region's cuisine.
 Mariscos El Veneno – Nominated by Teresa
1024 N. Ashland Ave., Chicago, IL 60622
One of those singular neighborhood places that draws everyone in…Langostinos, the perfectly tender "Pulpo Especial," piles of crabs swimming in buttery red sauce, and the Veneno salad…the type of place where you plan ahead to wear your "eatin' shirt," because you will get messy, and you won't even care.
Nicky's Hot Dogs – Nominated by PIGMON
6142 S. Archer Ave., Chicago, IL 60638
Not all Big Baby places are created equal…perfectly proportioned, elemental hamburger…emphasis on meticulously assembling each and every Big Baby…one of my favorite simple pleasures in Chicago.
Psistaria Greek Taverna – Nominated by ronnie_suburban
4711 W. Touhy Ave., Lincolnwood, IL 60712
Fortunate that it's near my office because it has become our ace-in-the-hole, go-to place for lunch…daily, house-made soups, whole grilled fish, grilled octopus, house-made gyros, Spanakopitakia, cold dips and many of the specialty entrees are all highlights…the new gold standard for traditional Greek fare.
Rainbow Thai Cuisine – Nominated by laikom
4825 N. Western Ave., Chicago, IL 60625
Rainbow is much more than just the best Thai cuisine currently in Chicago…the Naem Khao Tod, and Issan sausage are just the tip of the iceberg…the owners are the friendliest, warmest people you will meet…the type of restaurant that represents the common interests that tie together this mishmash of people from all walks that is LTHForum.
Rand Red Hots – Nominated by BuddyRoadhouse
1441 Rand Rd., Des Plaines, IL 60016
There are hundreds, maybe thousands of hot dog joints throughout the city and suburbs…and yet only a handful stand out as exceptional…done everything right since the day they opened…hot dogs are top notch, with an almost audible snap upon first bite… fries are done to crisp perfection every time…brings something special to its little island along Rand Road.
Sanabel Bakery – Nominated by fropones
4213 N. Kedzie Ave., Chicago, IL 60618
Sanabel is one of those places that I was surprised when I realized that it isn't a GNR…extremely fresh pita made in house and top notch dairy, pie, and produce…my go-to place whenever I need any Middle Eastern bread or ingredient…
Schoop's Hamburgers – Nominated by boudreaulicious
215 Ridge Rd., Munster, IN 46321
Schoop's is one of those places that even owners of the best burger spots in town speak of with reverence…this burger is a classic – no one does crispy edges quite like Schoop's…the crazy-good onion rings, crispy thick fries and rich shakes were instant favorites as well…uniquely Chicagoland place that represents what GNRs are all about.
Uncle John's – Nominated by glennpan
5103 Sauk Trail Rd., Richton Park, IL 60471
Top tier BBQ legacy lives on quite well in Richton Park… these are the same amazing tips and links that everybody loves… great BBQ is definitely worth the trip…sometimes the sequel can be as good as the original.
Ward Eight Craft Cocktail Lounge – Nominated by nr706
629 W. Howard St., Chicago, IL 60202
In the past year, I've had more cocktails than I've had in decades… I blame Anne and Cody…a relatively small beer list compared to other joints…exceptionally well chosen…food menu is similar – small, but well crafted…would be rare that someone discovered it while walking down the street. But it's exactly the kind of place that deserves GNR recognition.