LTHForum,
Han Bat flies so far under the radar it could give pointers to a Stealth Fighter. Tucked between the now shuttered Penguin and a seemingly closed Korean bar in a down at the heels Lawrence Ave strip mall a casual sight/alight is out of the question. Add to the fact the main, and pretty much only, offering is Sul Lung Tang, a milky white ox bone soup, not exactly blueberry pancakes at IHop.
Han Bat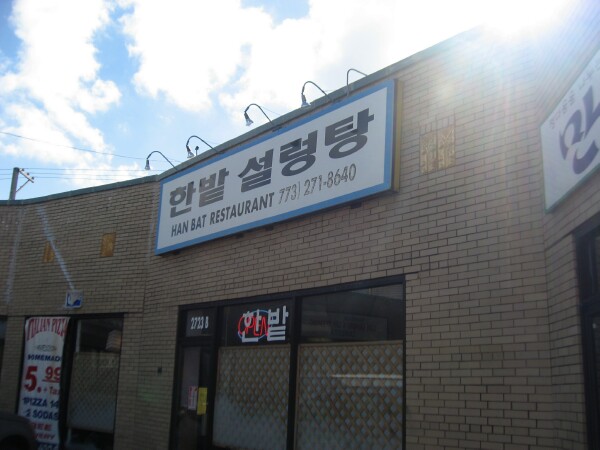 Reminded of sul lun tang by
this
reference on LTH and Mike Sula's Reader
Han Bat
review, it was time for a fortifying bowl of long simmered marrow enriched ox bone soup.
Sul Lung Tang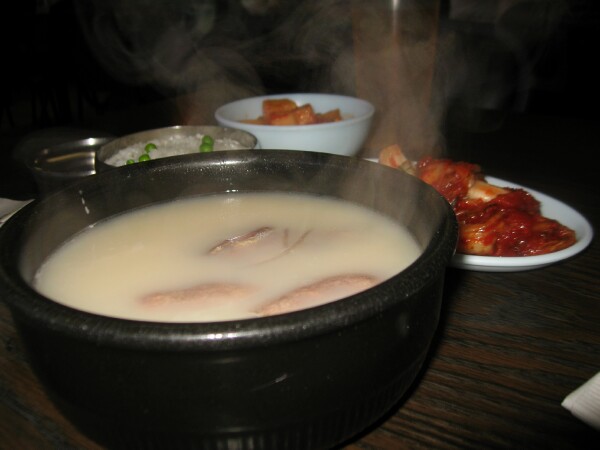 Tendon was tempting, though tongue won the toss. Only accents available to enliven the neutral, ok, bland, soup are chopped scallion, sea salt and chili paste.
Chili paste dotted tongue draped seductively for photo op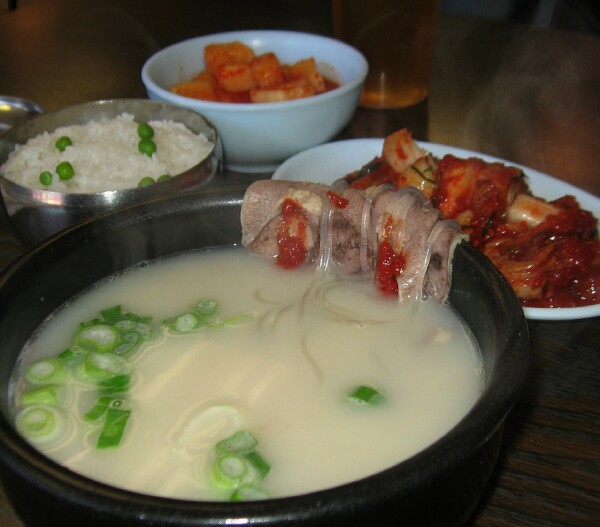 Whole cabbage kimchi is cut at the table and has a lovely fermented funk which plays nicely with the marrow rich broth. Daikon radish kimchi, rice and roasted corn tea round out the meal.
Han Bat Kimchi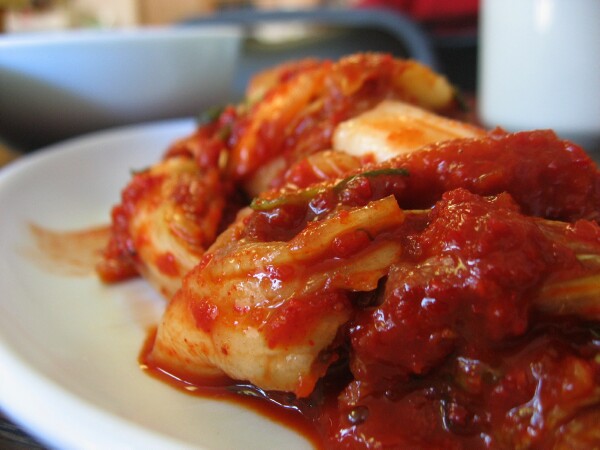 Prices are reasonable, all soups, with the exception of tendon, are $6.89 and include rice, tea and kimchi. Physical space is comfortable, though on the minimalist side, and Han Bat has it's own, mostly empty, parking lot as the other businesses have closed.
Enjoy,
Gary
Han Bat Restaurant
2723 W Lawrence Ave
Chicago, IL 60625
773-271-8640