Definitely enjoyed a Wednesday night soiree at a cozy Burt's (Place) 2.0 with Cathy2, ReneG and chicago station.
So much history with Burt, myself going back to high school days when he had just began to hone his iconic and quirky personality at Pequod. This was followed by the opening on Ferris down Lincoln Avenue from the old store, the years of relative obscurity, when my family and friends were frequent customers—we loved it.
Then came the LTH-fueled awakening--Saveur, Bourdain & with it a commensurate hyper-criticism of the ordering process, and unfair allusions to Seinfeld's 'Soup Nazi'. Ironically, I always thought Burt was happiest before he was discovered by the digital world, a Renaissance raconteur making a few pizzas a day & kibitzing with customers.
I hadn't stepped into the old blacksmith shop since years before Burt passed, only partially by design. Before last night, I had caught up on the history of the new owners, which in turn piqued my curiosity about the accuracy of the recipe that supposedly had been passed down.
Our order was two medium pizzas, size determined by Cathy2 relating that longtime LTH colleague Josephine thought the baking process & ingredient distribution worked best at that diameter. Sausage ('Burt's Blend' it said on the menu---I don't know about that, Burt's was more garlicky), onion, spinach, mixed peppers on one, and sausage, mushroom, mixed peppers on the other.
Verdict—it's a decidedly solid pan pizza. It's not Burt's, specifically in the taste profile that I somewhat-fuzzily remember, and the top of crust wasn't quite as carboned-up as the original. No matter—the pizza's appearance in pan was gorgeous, and the crunch of the server cutting a piece was aurally pleasant. I thought at one point that the pizza may have been a tad mozzarella-heavy, but recalling Burt laying down multiple overlapping slices onto the dough like a blackjack dealer, that's probably not the case.
In my heart of hearts, I wanted to not like this pie. But I did, quite a bit, and the company was stellar. Till the next time, aficionados…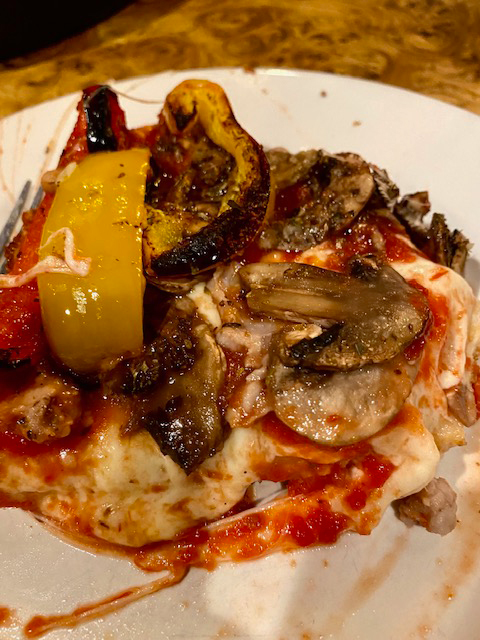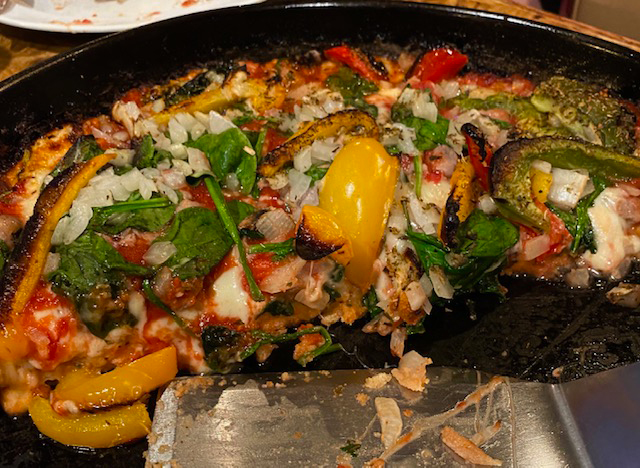 Last edited by
jnm123
on November 18th, 2021, 2:57 pm, edited 3 times in total.