Thanks again to EvA and Cabbagehead for introducing the group to Zimi's — ostensibly a neighborhood pizza place, but with an Albanian restaurant hiding inside.
What we ordered: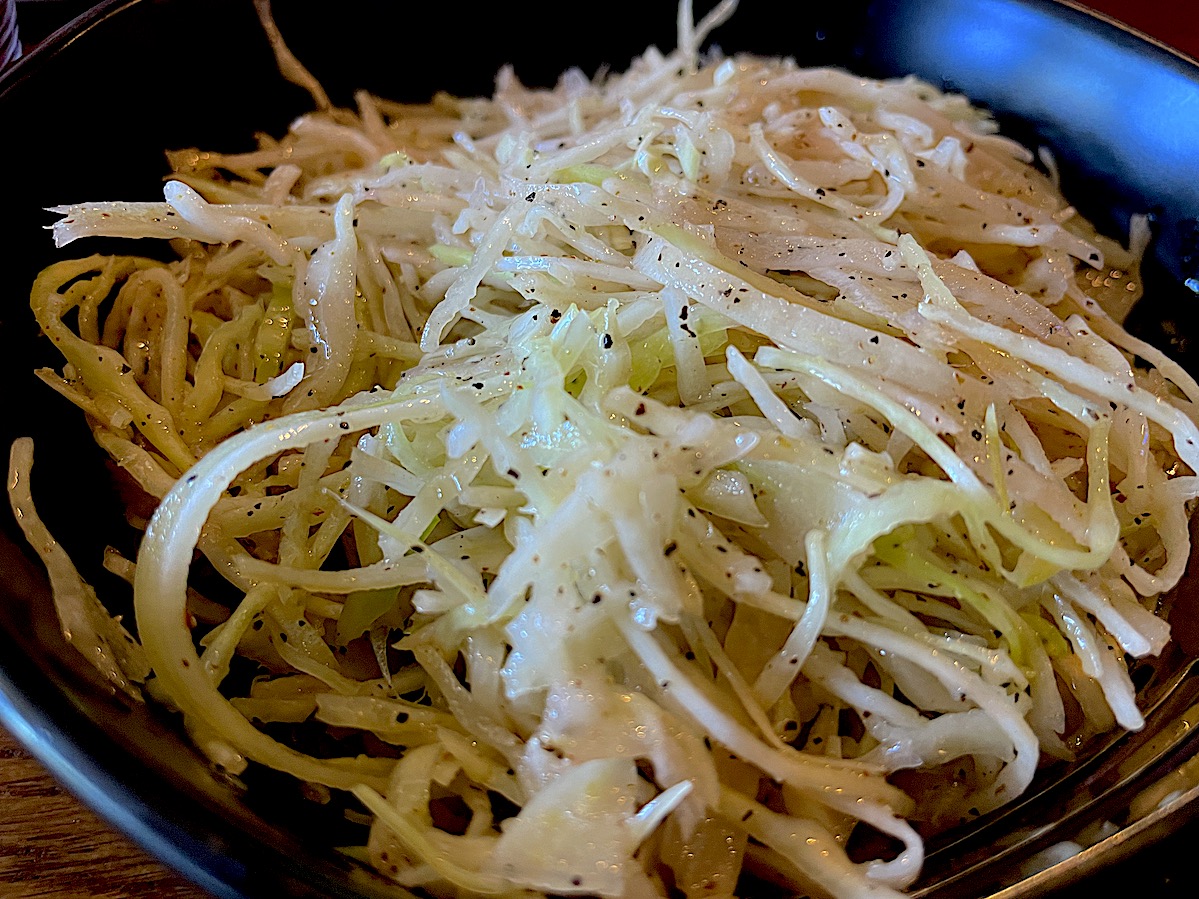 We ordered quite a bit of the
Cabbage Salad
— simply shredded cabbage in a vinaigrette.
One other salad —
Shepherd's Salad
. Tomatoes, Onions, Bell Peppers, Cucumbers, Feta Cheese, Oil and Vinegar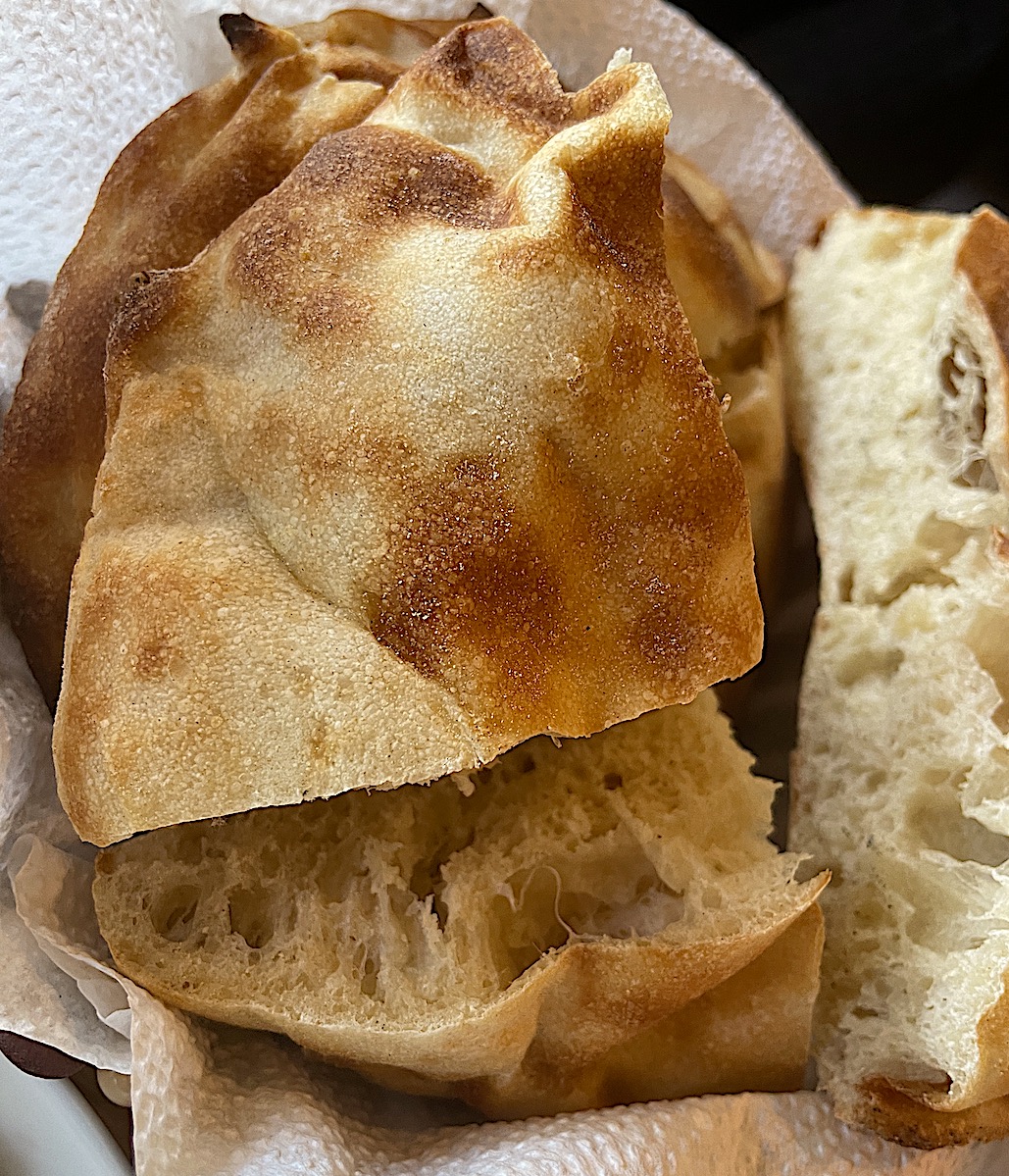 For what some might consider a neighborhood pizza place, The
bread
was surprisingly good.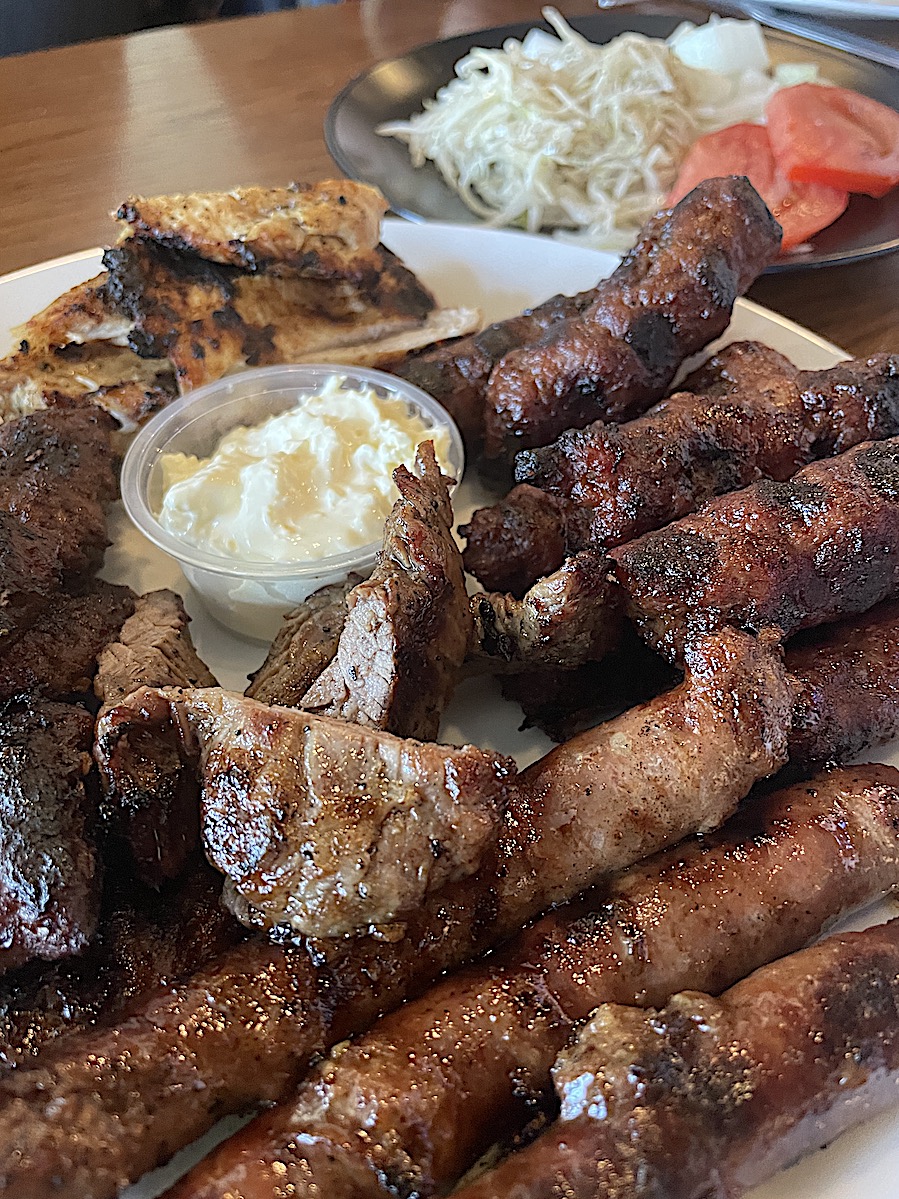 The star of the show. The generous plate of grilled meats reminded of meals I had at Lake Ohrid — not quite Albania, but within sight of the border. The
Mixed Meat Platter
included Chicken, Qebapa, Qofte, Skirt Steak, and Beef Franks, served with more Cabbage Salad, Onions, Kajmak, and Sliced Tomatoes.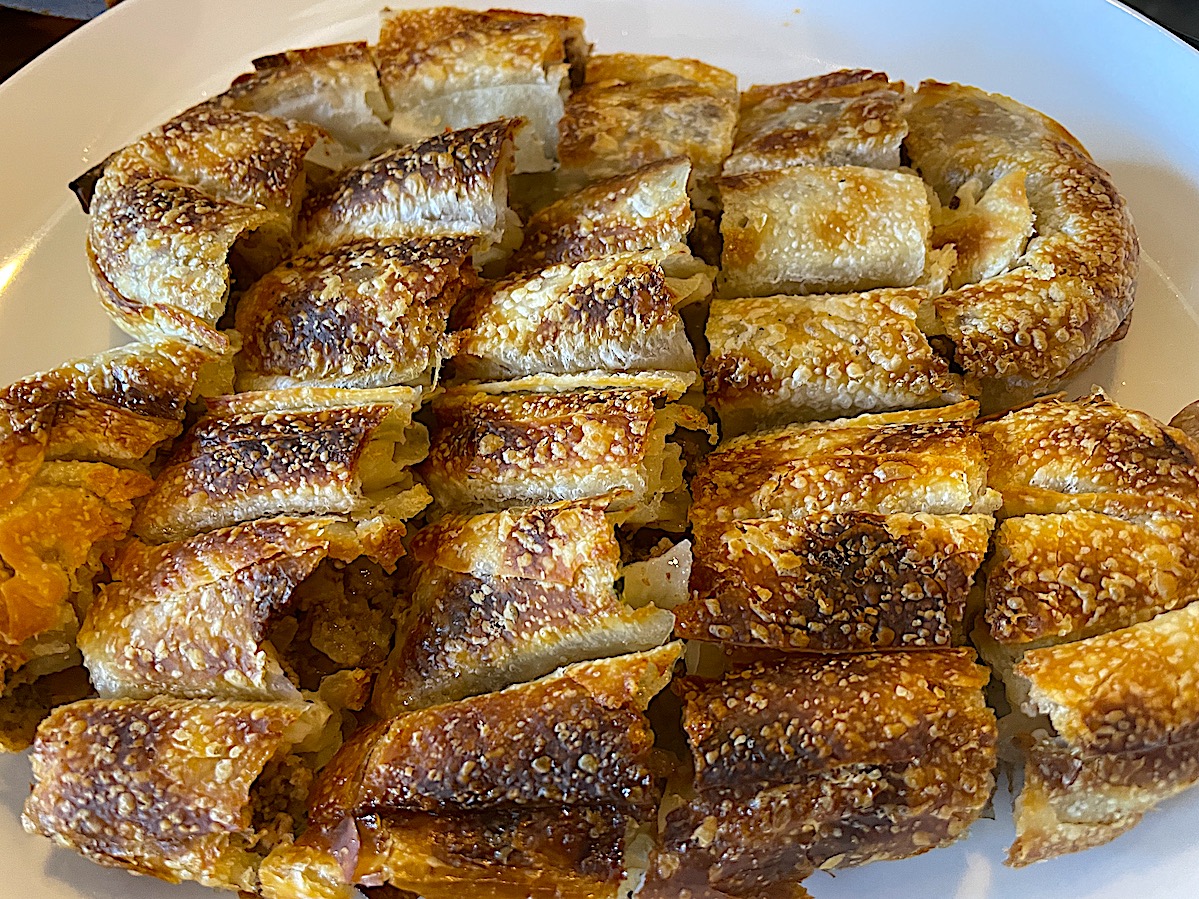 Bureks that I've seen in the past have been served as a spiral, here the bureks come sliced. We had three varieties (which all essentially looked the same, hence only one photo). We got
Meat Burek
(Phyllo Dough stuffed with ground beef and onions),
Cheese Burek
(with feta cheese and eggs), and
Spinach Burek
(spinach, feta and egg). Nicely crisp when fresh out of the kitchen.
No one could figure out why one wall was dominated by a map of the world filled with coffee beans.