LTH,
Count me in the I like Smoque category, love the energy, enthusiasm and general feeling of
glad you're here
, love the fries, quite like the vinegary Western* North Carolina BBQ sauce, found the fresh vinegary lightly sweet crunchy slaw tasty and was pleasantly surprised at Smoque's brisket. Though, if Smoque is going for lean as a style choice, as Steve Z mentioned upthread, dry brisket is going to be a recurring issue.
Smoque Brisket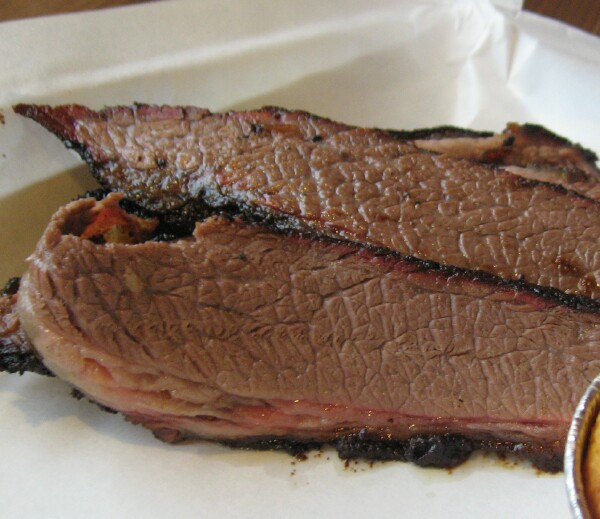 As of Thursday lunch the pulled pork needed work, hinting at promise, though marred by a slightly watery texture which denuded flavor and compromised the few bits of bark.
Fries and Pulled Pork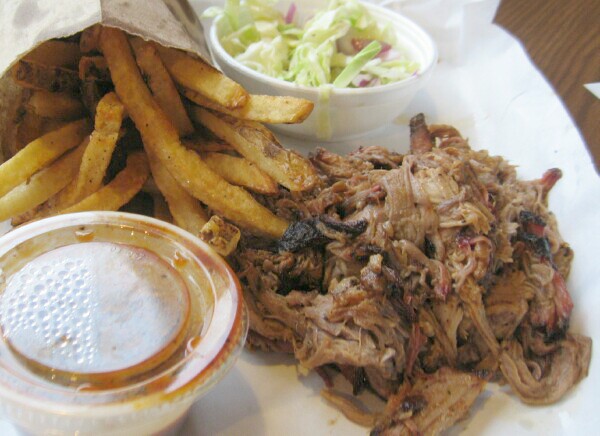 Saint Louis Style Ribs were overly tender for my taste, though not fall off the bone meat jello, and I thought the rub needed fine tuning, though the rub may be a style choice on Smoques part. No baby back ribs available at that moment or I'd have tried those as well.
Smoque Saint Louis Style Ribs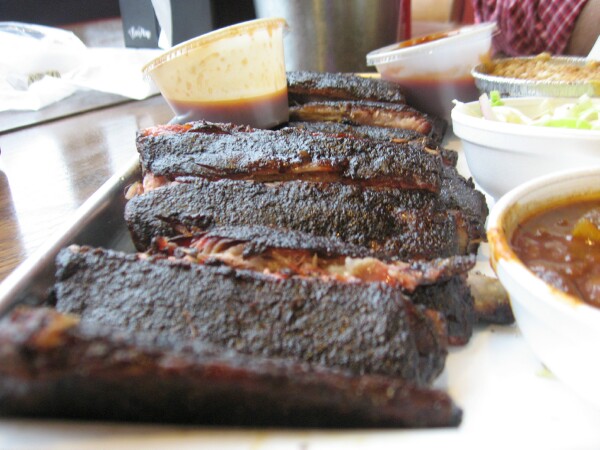 Ribs, Brisket, Pulled pork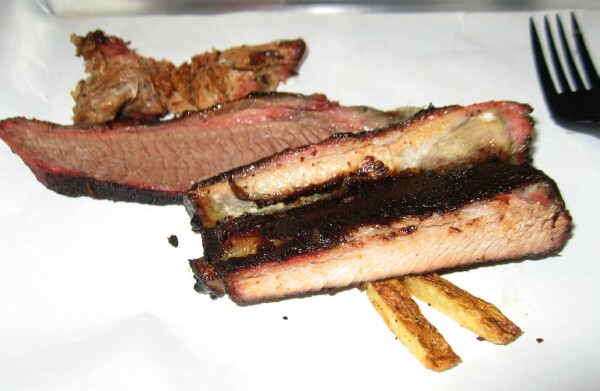 Barry Sorkin w/ribs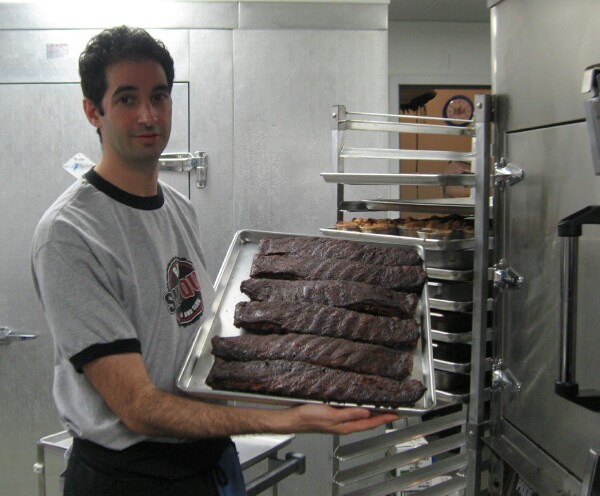 Liked the beans, though I found the corn muffin quite dry and, frankly, would rather have had the perfect BBQ accompaniment, white bread, even if only offered as an option.
In just 4-short days of operation Smoque showed potential to be the best North Side Style BBQ** in Chicago. If I had been to Smoque more than once I might say it already is the best, even with a fumble or two, but even a fellow as in love with hyperbole as myself needs to try a place more than once prior to making a sweeping generalization of that magnitude.
Barry/Al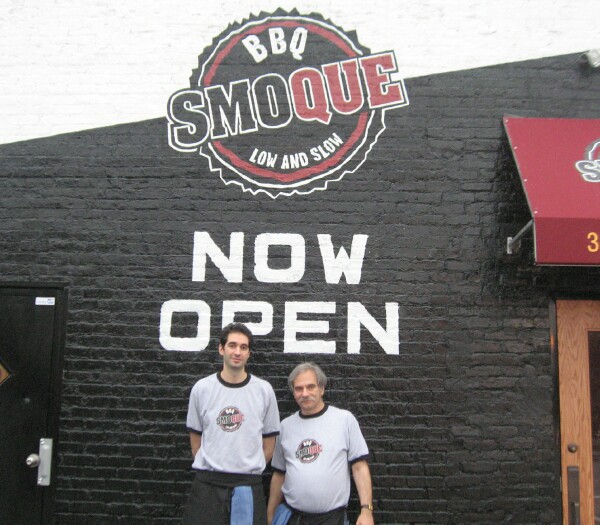 Just as a reality check, I should point the two areas where they have similar products, spare ribs*** and pulled pork Honey 1 is more to my personal taste, though I'm looking forward to a return visit to Smoque.
Enjoy,
Gary
*
As a general rule Western NC BBQ sauce has some type of tomato product, Eastern NC not.
**
By which I mean Southern Pride or similar gas powered rotisserie smoker as opposed to a Chicago Aquarium style tempered glass and metal wood burning BBQ Pit.
***
Saint Louis style ribs are tip-off trimmed spare ribs.