LTH,
Picked up the Blessed Mary Kay and family at Midway last evening including Mr. Hamburger himself, 12-year-old Michael. When they visited last July our first stop was
Poochie's
, though Michael did manage to fit in a slider or two later in the week, which he loved.
Soon as they got in the car Michael started lobbying for White Castle sometime during the visit. His enthusiasm was such that I called an audible and, instead of
Vito and Nick's
, hit the White Castle on 63rd, just outside Midway.
Nothing says White Castle like a 30-burger Crave Case.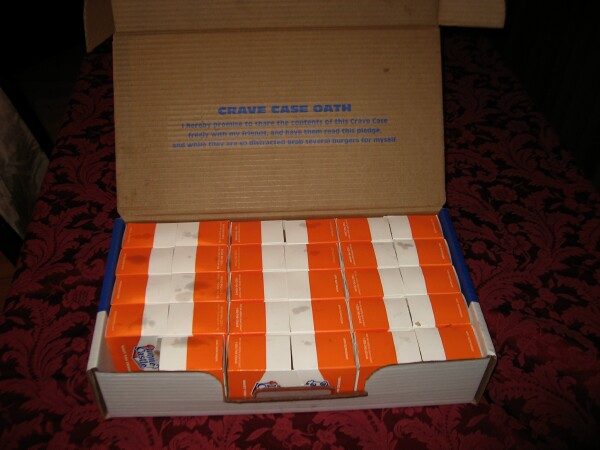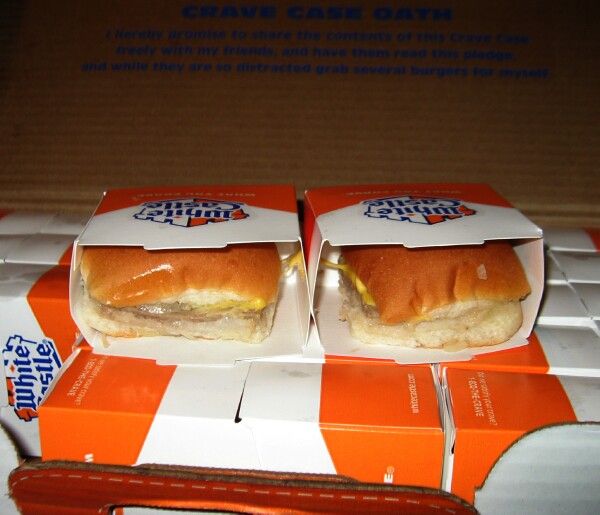 In addition to the Crave Case of cheeseburgers I got 10-regular and an order of fries. Fries tasted dried out and were not very good.
How were the burgers you ask? Michael loved them, as did his dad and 8-year-old sister, though Mary Kay took a nibble, mumbled something about being from Southern California and tofu and gingerly set her slider down. Ellen and I had a couple of sliders each and liked them just fine though, truth be told, if I don't have another WC for a year or two it's ok by me.
Of course we had sliders leftover, which I heated in the microwave for the kids breakfast. Hey, I'm an uncle, not a nutritionist. Anyway, it's not like I've never had
White Castle for breakfast myself
.
Sliders and Eggs for Breakfast.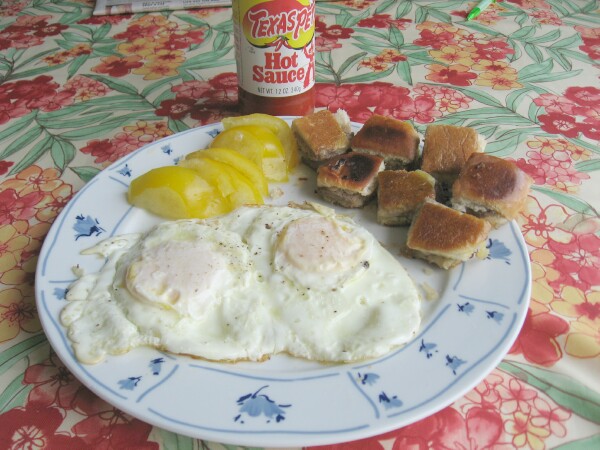 Enjoy,
Gary