No, no, no d4v3, it's not what you think
All this recent pizza talk got me in the mood. I actually went to the other place
Saturday the 17th with a few friends from outta town, and got a stellar pie. Droolworthy. They were passing through town for a flight out of O'hare, and came back tonight. They actually mad craved another one, and we ordered from there again tonight. So, in between those pies, I got me a big batch of large sausage from Villa Nova. It's been a while since my last one.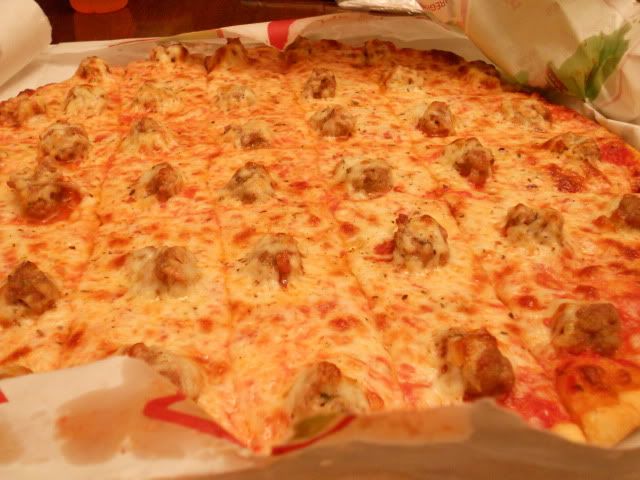 They make a pretty pie- no argument there.
I do mildly like their sauce, but after that, I'm just not a fan. And I'm ok with that. I think I've had about 6 pies from there in total, and this one had almost a pastry-ish crust which I didn't recall from the other ones I've gotten from there: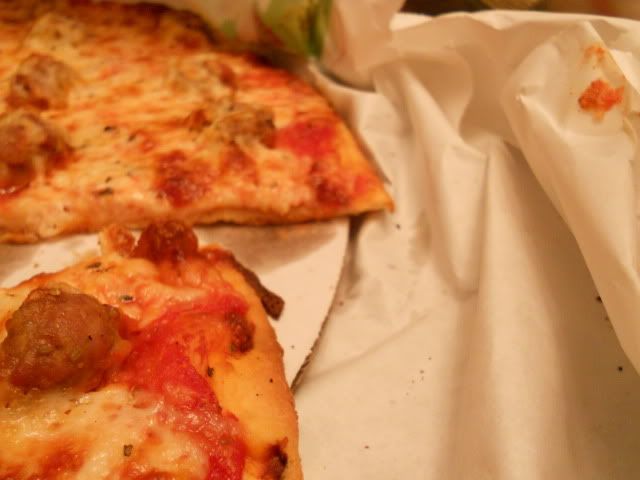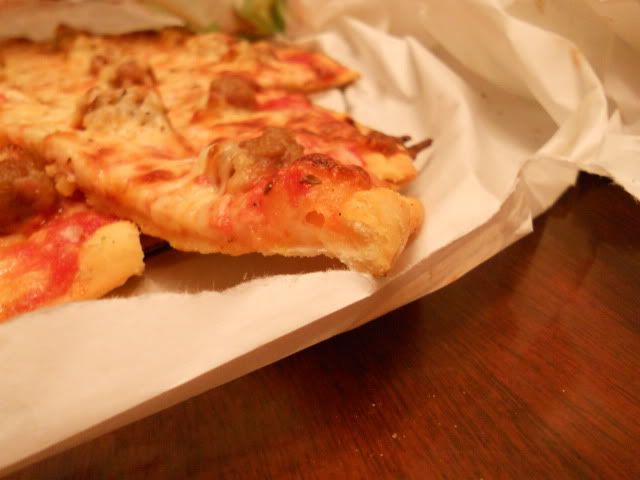 I'm a crust person, and I normally enjoy the VN crust edges. This was probably not the norm, so I won't dwell on it. The edges were lighter and flakier than I remember - almost like a Totino's product (and I don't really mean that in a bad way.) The other things that I don't like about their pie still held true for me. Salt content of the cheese - after a few pieces of this pie, it always just seems to get tediously salty- like I want to eat more, but as soon as I put it in my pie hole, it seems like it's a chore to choke it down because the flavors get overwhelmed by salt. The snausage seems like nothing I couldn't buy at the Jewel about two blocks away from there, and the mid crust sections of crust are severely limp. This stuff reminds me of the old Shakey's locations to a tee.
We cannot be friends if you do not know the difference between Mayo and Miracle Whip.