d4v3 wrote:I thought to myself, "If Burt made thin-crust pizza, it would be like this".
High praise indeed and one of the motivating factors in our trying Villa Nova.
d4v3 wrote:Roosevelt Road and Archer Avenue, in the part of the land where they seem to really love their pizza.
That area contains a stunning number of pizza joints, though I might not have noted just how disproportionate if not for your post.
Villa Nova lived up to expectations, thin crisp crust with character, quality cheese, tasty sausage and a eat-in area reminiscent of 1960's suburban rec room complete with jukebox and video game.
Villa Nova, Stickney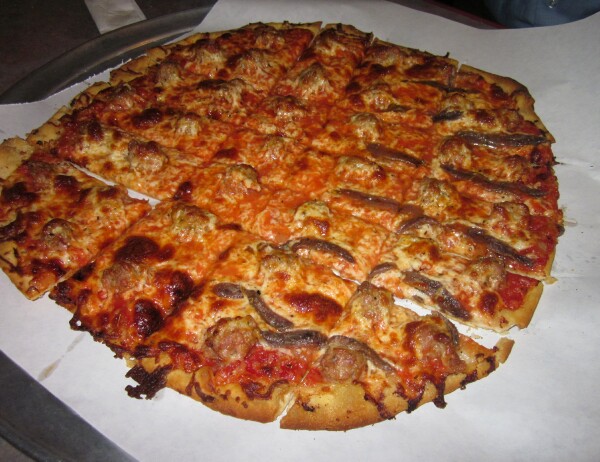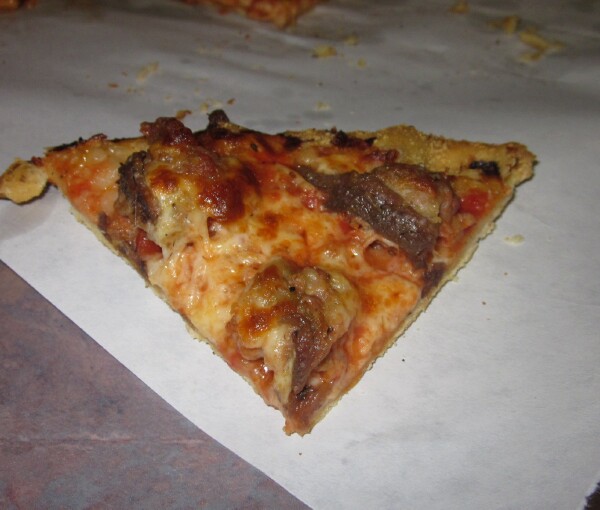 French Onion soup was a pleasant surprise, oniony beef broth bubbling hot cheese, nice size portion for $2.20, pizza bread and garlic bread crispy served blisteringly hot and Chef's salad, while simple construction of lettuce, cheese, pepperoni, Canadian bacon, was fresh crisp and served with house-made dressing.
Pizza Bread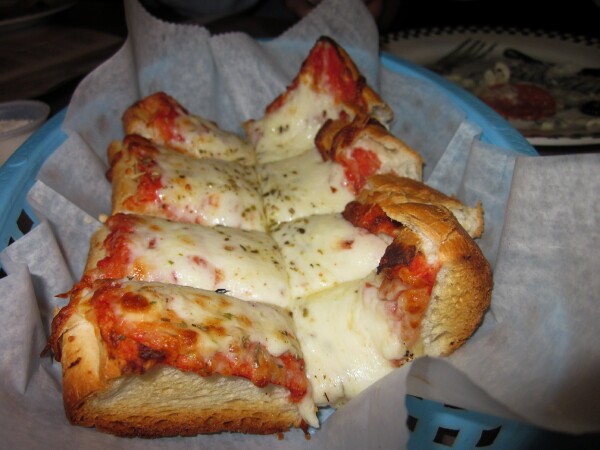 Villa Nova was jumping on Friday evening, light on dine-in, jumping takeout/delivery.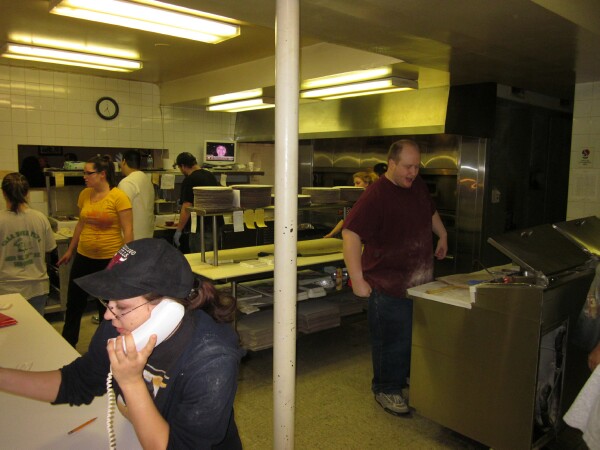 Had a chance to try a few slices of Bruno B's delivery, these were some of the biggest pizzas I had ever seen, 24-inches. Sauce skewed sweet, crust crisp though bland, but good sausage and decent cheese. Not quite in the league of Villa Nova, Vito Nick's, Marie's but I'd be happy if they delivered to my house.
Villa Nova was a terrific recommendation ,efficient service, top tier pizza and hyper reasonable prices, 6 of us over ordered pizza and appetizers drank at least ten cans of soda and the total with tax and tip was $12 per person.
Villa Nova Pizzeria, count me a fan.
Enjoy,
Gary
Villa Nova Pizzeria
6821 Pershing Rd
Stickney, IL 60402
708-788-2944
Bruno B's
5043 West 111th Street
Alsip, IL 60803
708-636-5911